Jul 18, 2022 10:14 AM Central
One Drop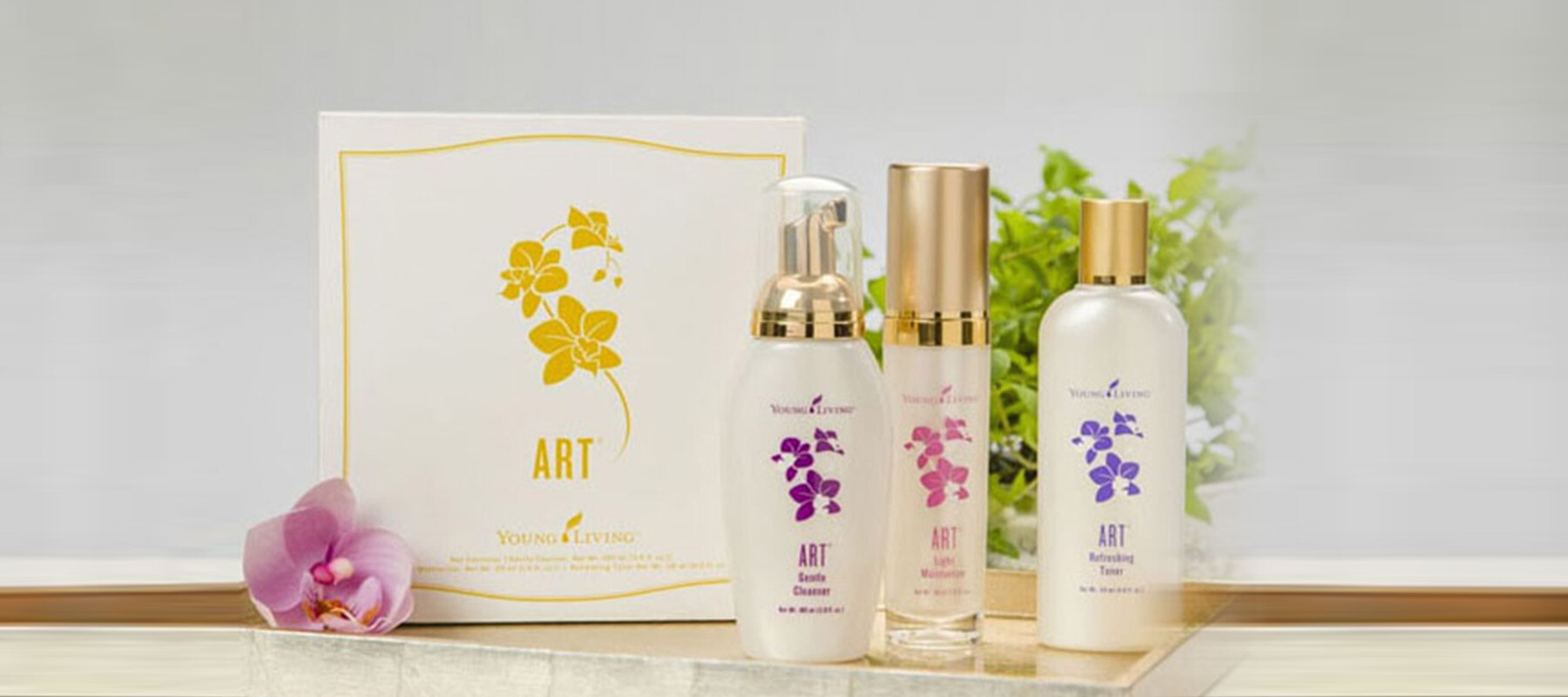 The on-going tease I have always had with the ever-so-complimenting Young Living peeps is "How come your skin so nice?" (fashioned in the classic Singaporean english). Well, here are 3 things I have quite religiously done over the last 5-6 years (or more):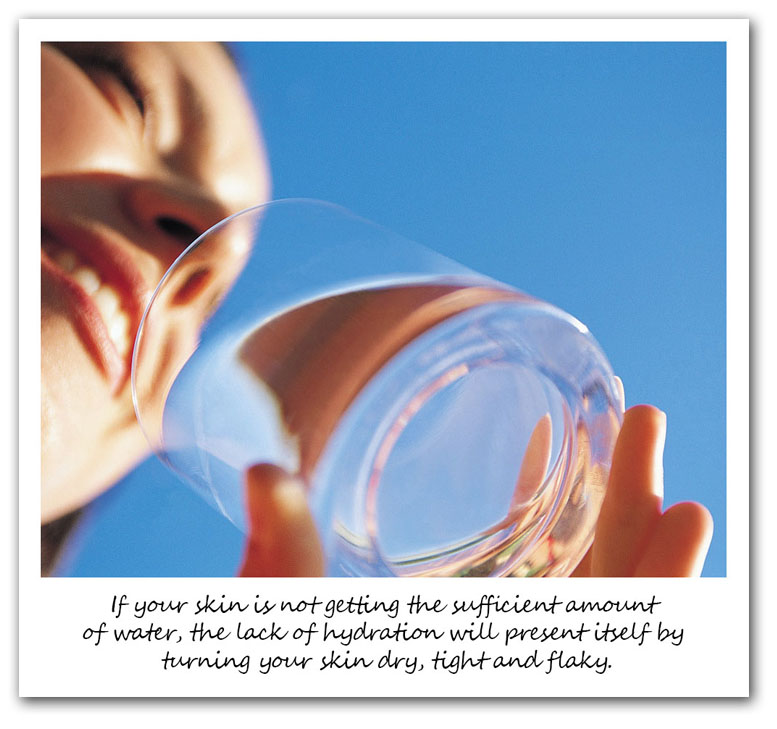 1. Drink water ~ I can't say enough of this. Skip the fancy drinks at meals – drink water. Feeling a tad hungry during work – drink water. Walking the malls- drink water. First thing when you wake up – drink water. Last thing before you hit the bed – drink water. Water is not only the best toxin-purge substance, it hydrates all of you including your beautiful skin. Drink water.
2. ART Renewal Serum + Sandalwood/Frankincense/ The Gift ~ The Renewal Serum is an intricate blend of exotic orchids petals and essential oils (Coriander, Ylang Ylang, Bergamot (Furanocoumarin free- thus rendering it non-photosensitive), Jasmine, & Geranium) that helps protect and revitalize skin. The serum is fast-absorbing leaving a matt finish that often is really quite perfect for me to add on super light make up when I wish to. It quickly nourishes the face and I really can feel the cells clamouring for it each time a apply a dime size upon the skin. The choices of essential oil is entirely up to you. I tend to rotate amongst the 3 mentioned. Sandalwood has very mild astringent properties thus helping to tighten the skin. It also soothes the skin and helps scars and spots to heal much faster. And it tends to relieve dehydrated skin thus helpful as an anti-aging agent. Frankincense similarly supports dry skin and is said to have cellular renewal abilities. And The Gift is a blend made by Mary Young with Sacred Frankincense, Idaho Balsam Fir, Jasmine, Galbanum, Myrrh, Cistus and Spikenard. Most of this selection of oils are ancient oils that have been highly regarded for skin renewal and repair
3. ART Skin Care System ~ Now, Young Living does have a gentle skin care system that I would use. And yes, they have just officially made it better. Their blog shares how to use it. Let's take a peep at what got better : In the ART Cleanser, Royal Hawaiian™ sandalwood is now used instead of traditional Indian Sandalwood (supply of which is dwindling). Green tea leaf extract, Ginkgo biloba leaf extract and Aloe vera leaf juice are also now added. Green tea extract is naturally rich in antioxidants, which has a cell-protecting function as well. It's a strong antioxidant effect that protects the skin from the damaging effect of free radicals. Green tea extract also contains the Methylxanthines that stimulates skin microcirculation and therefore positively influence the tone and health of the skin. Ginkgo's main promise in skin care is also its antioxidant compounds. Since much of skin aging is caused by free radical damage, ginkgo's ability to protect against free radicals may help protect skin from signs of aging like wrinkles, sagging, and age spots. Extracts from ginkgo leaves have also shown anti-inflammatory properties, which could help reduce the occurrence of acne and other skin concerns like rosacea and eczema. Aloe vera leaf juice has also been studied to provide the benefits of moisturising, being anti-inflammatory and fighting against aging.
The ART Day activator and Night Reconstructor Moisturisers have been replaced with the ART Light Moisturiser. As with the cleanser, Royal Hawaiian™ sandalwood is now used instead. Some other new inclusion includes Theobroma grandiflorum (Cupuacu) seed butter, Quillaja saponaria wood extract, Leucojum aestivum bulb extract, Orchis mascula flower extract etc Cupuaçu seed butter (pronounced "coo-poo-wa-soo"),is translated to "food for the gods" and is abundant in the Amazon rainforest. This is the latest rage in skin care providing deep moisturising and leaves a creamier feel than regular cocoa butter. The Oleic acid content(omega 9 monounsaturated fatty acid) protects and moisturizes both skin and hair! Olea Europa (Olive) Fruit oil is a highly moisturising and skin sustaining oil that is rich in Vitamin E. The Quillaja saponaria wood extract is from the Chilean soapbark tree, a 15m evergreen that grows in the pristine foothills of the Andes. It has been studied to treats acne by reducing skin sebum. Leucojum Aestivum Bulb Extract is a plant extract obtained from the summer snowflake plant; and is highly regarded for its anti-ageing properties as it slows down cell division, helping skin to stay youthful and supple. Orchis mascula flower extract is the extract of the flowers of Blue Orchid. This has moisturizing , protective and restorative properties , is effective against free radicals, increases the immunity of the skin , reduces the appearance of wrinkles and is rich in minerals like calcium, iron , zinc , magnesium and copper. The new ART Toner now also includes Camellia sinensis (Green tea) leaf extract on top of all its other original natural goodness. ….and last but not the least, remember a good clean diet is always an all-rounder.
You are what you eat. So is your skin!
Jul 11, 2022 02:08 PM Central
One Drop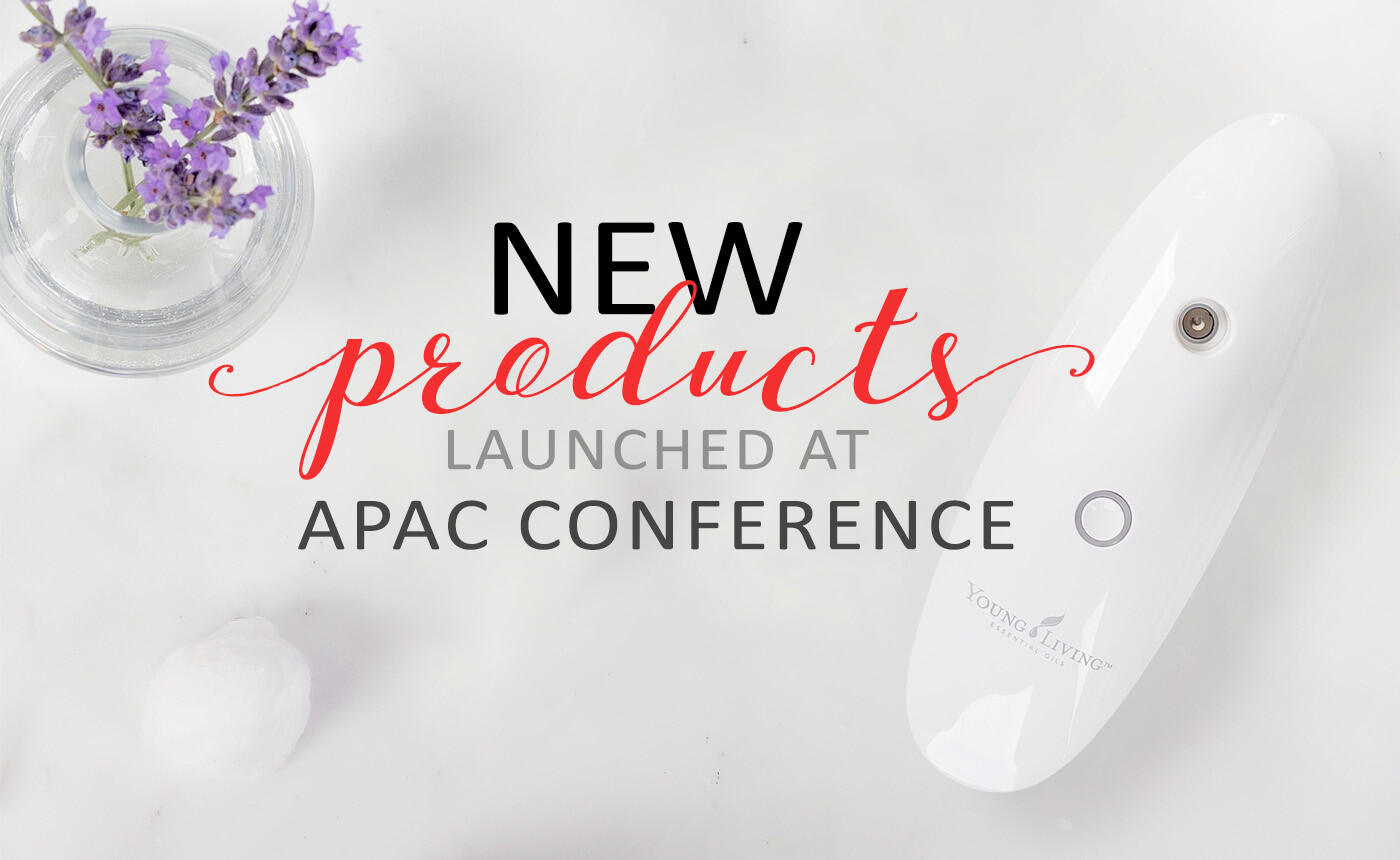 NEW PRODUCTS LAUNCHED AT APAC
---
This post is contributed by One Drop founder – Kai Tan.
The first ever Young Living APAC Convention completed in Kuala Lumpur over the weekend of February 23 to 25th with some greatly-welcomed and highly anticipated product launches. Some of these items include products previously launched in the USA market and not yet available in our regions. And the rest were brand new never-seen-before products that are being made available first in the Asia Pacific Region. Here's a quick look at these exciting products that will be available for order in the various APAC markets over the course of March to April.
Specifically, Singapore is launching items 1-5 from 12 March 2018 onwards.


This gorgeous chemical-free range of cosmetics stole the show at the Internatonal Grand Convention in 2017. Built on Young Living's advocacy for a sustainable green and clean lifestyle for all, this bold product launch fills a gap sorely unmet for a long time for discerning women who want confident solutions without compromise in ingredients. Read these blog posts to learn about the Savvy Minerals.
2. Mirah Luminous Cleansing Oil

Formulated with essential oils like Sandalwood, Rose, Jasmine and put carrier oils like jojoba and argan, this facial cleanser removes pore-clogging impurities without stripping away the natural oils our skin needs. This gem is super gentle on skin but tough on make-up, dirt and oils that clog. I love how easily the formula can cleanse in ONE round, how it washes off easily with water and how it leaves the skin nicely moisturised! This rockstar will very quickly top as one of the favorites in your YL cleansing regime.
3. Mirah Lustrous Hair Oil

This is a luxurious, multi-tasking hair treatment formulated to help keep your locks soft and shiny, no matter your hair type. Infused with Abyssinian, Monoi, Camellia and Argan oils; PLUS Ylang Ylang and Rose essential oil, this hair treatment is ideal for conditioning, styling and finishing.
Say goodbye to flyaways, tangles, frizzy damaged hair. You get to nourish your hair health back to its glory with this formula that is vegan friendly and contain no of the harsh paragons, sulphites, phthalates and synthetic petrochemicals.

Here's a nice twist to the popular fidget spinner! The AromaSpinner has 3 custom-designed buttons that allow you to add essential oils to. This fun, on-the-go way to diffuse essential oils offer parents and kids hours of fun and focus simultaneously,
5. Gentle Mist Personal Diffuser

Portable, compact and battery-operated, this travel-friendly diffuser allows you to diffuse your favourite essential oils on-the-go in planes, cars or gym. Such a darling to have to keep your skin and space fresh and invigorated!
6. Kunzea Essential Oil (Single)

Native to Tasmania Australia, the Kunzea oil is distilled from the leaves and green branchlets. Kunzea was used for centuries by native cultures and is referred to as the "White Cloud". Comparable to Tea Tree oil, Kunzea shares similar properties but offers a more pleasant aroma and milder feel when applied topically. The active components of the oil trigger the body's own healing process to relax muscles and ease mild discomforts from areas of inflammation. The aroma of Kunzea supports relieve of nervous tension, stress and mild anxiety.
Currently an APAC exclusive, Kunzea will only be next available at the Young Living International Convention in June 2018
---
If you are interested in trying out the Young Living oils, or would like to find out more do drop me an email at kaye@onedrop.sg or sign up here to buy the products.
Jul 11, 2022 01:46 PM Central
One Drop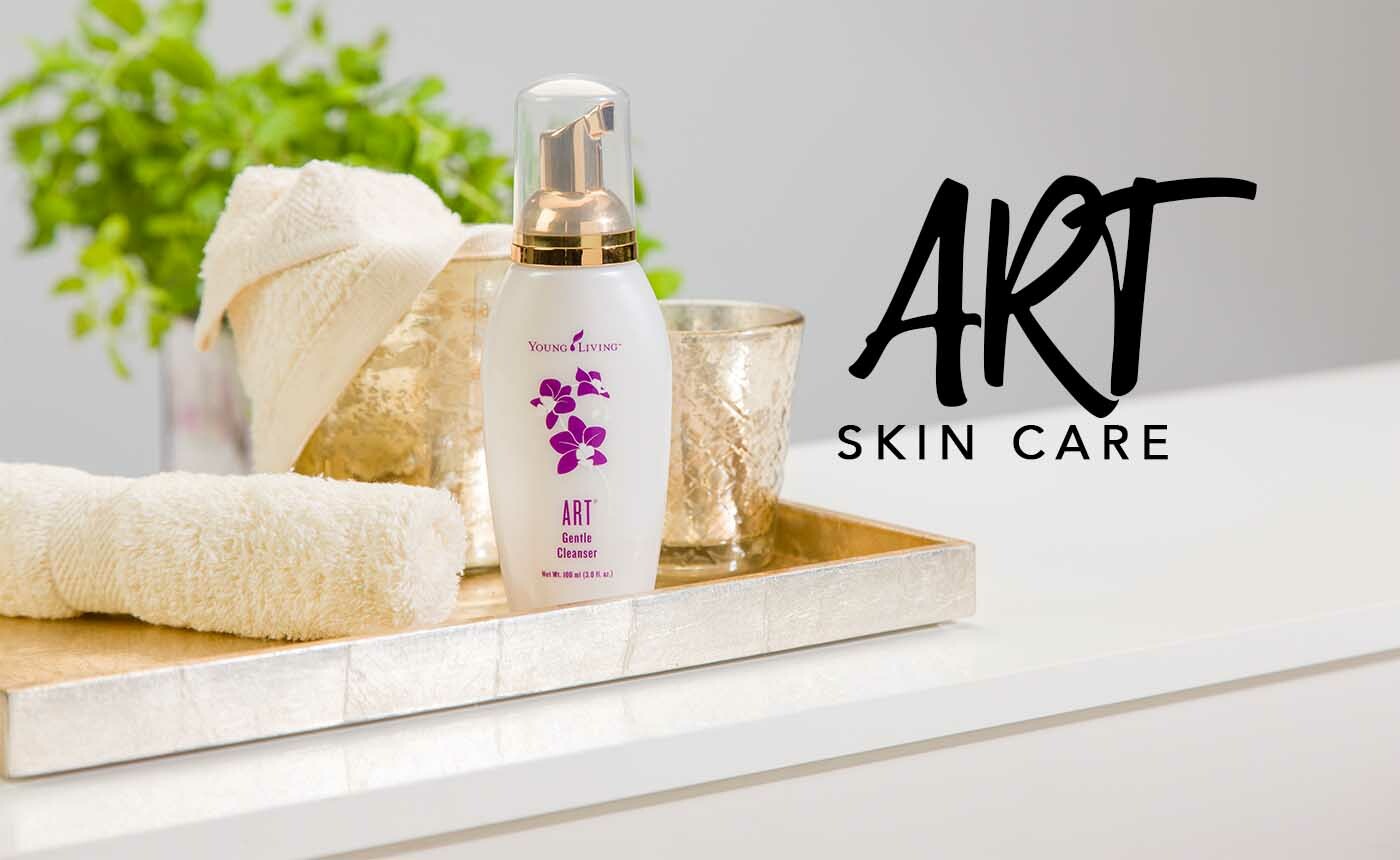 ART SKIN CARE RANGE
---
This post is contributed by One Drop Founder – Kai Tan
So we've been teaching so many classes on the importance of toxic-free living.
There are tonnes of chemicals we could list but here are the 5 common ones from facial care products that you can start looking out for and chucking out from your daily regime:
1. Sodium lauryl sulfate
Known in short as SLS, this ingredient is what makes your product foam and bubble; and leave that illusion that your face is squeaky clean.
Do you know that this ingredient is also found in car washes, garage floor cleaners and engine degreasers. According to the American College of Toxicity, this corrodes the fats and proteins that make up skin and muscle. SLS is also a penetration enhancer, meaning that its molecules are so small they're able to cross the membranes of your body's cells. Once cells are compromised, they become more vulnerable to other toxic chemicals that may be with the SLS. It also strips the skin of its natural oils that are needed for protection.
Sorry for bursting that bubble. This foamy business is not very sexy at all.
2. Fragrance
Very innocent sounding. And it does not help that marketing matches it with images of gorgeous flowers and greenery. So let's establish this fact – most fragrances found in our beauty and cleansing products are made in the laboratory and are no where near being natural.
Do you also know that virtually all synthetic fragrances are stabilized with phthalates, a group of chemicals linked to reproductive problems and birth defects in animal studies? Added fragrances in cleansers tend to be irritating and can dry out the skin.
If you do not know where your "fragrance" is from, let's perhaps skip them altogether.
3. Petroleum & Mineral Oils
Companies love to use them because they're cheap, have no odor and never go bad. They are commonly listed on your product as Propylene Glycol, Parraffin, Mineral Oil, Butylene Glycol, Isopropyl Alcohol and Petrolatum
Do you know manufacturers may put this in cleansers as a hydration ingredient? However these can clog pores and lead to breakouts
4. Parabens
Parabens are preservatives found in most cosmetics and skin care products. They are commonly listed as butylparaben, methylparaben, and propylparaben. They can also be listed as Alkyl parahydroxy benzoates
Do you know that parabens can mimic hormones in the body and disrupt functions of the endocrine system. There has been years of debate and research about paraben's link to cancer.
While the argument ensue around the evidences that paraben is linked to cancer, we prefer to kick it out for options that are way safer
5. Alcohols
Alcohol is used for two reason: to make a thick skin-care product feel almost weightless and to help ingredients like retinol and vitamin C penetrate the skin more effectively. But do you know that alcohol does this by breaking down the skin's natural barrier?
===============================
We love that the incremental demand for safer products is causing manufacturers to relook at what they are producing. Young Living as well, has a gradually increasing range of skin care items that is effective and safe.
One of their cornerstone range has been the ART Skin Care System. ART actually stands for Age Refining Technology! One of its highly loved ingredients is the nourishing Orchid flower extract. Orchids have been regarded for their ability to retain and use water more efficiently than many other plants. In the ART line, it helps the skin to deeply absorb and retain moisture; while decreasing the appearances of fine lines. Along with a proprietary blend of botanicals and essential oil, the ART range is also preserved naturally from growth of germs, fungus and mold in the container without the need for harsh preservatives like parabens.
This system includes the ART Gentle Cleanser, ART Refreshing Toner and the ART Light Moisturiser. Let's take a dig!
ART Gentle Cleanser
The essential oils in this light cleanser include Frankincense, Royal Hawaiian Sandalwood, Melissa, Lemon and Lavender. This is formulated to cleanse the skin without stripping its natural oils.
If you have sensitive skin, you will love the gentleness of this winner. But let's get real – if you are trying to remove super heavy make-up, you may need the help of the newly launch Mirah Cleansing Oil (which we will have to discuss soon!!!)
ART Refreshing Toner
The purpose of toner is to close and tighten those pores that you just opened up with cleansing. So try not to skip this step. Infused with Sandalwood, Peppermint, Frankincense,Lemon and Lavender, this removes any residual impurities without drying the skin.
We've had tips to add additional Frankincense in to this charmer to love even more on your skin!

ART Light Moisturiser
This lightweight cream absorbs beautifully and it's particularly nice to know it is also formulated with Frankincense and Royal Hawaiian Sandalwood. What we love most is how it does not leave a clogged or greasy feel and serves as a wonderful base for our favourite Savvy Mineral make up!
The ART range fills that gap in the market for an honest, good to skin, good for our health kind of skin care product. It may not have all that jazz marketed for other commercial skin care range. But if you truly care about what you feed your skin and therefore your body with, this will be the range you can trust!
---
Kai Tan is one of the 4 original founders of One Drop – a Singapore grown YL team that is fast growing around the world with more than 10,000 members. She is a certified health coach with Institute of Integrative Health (NYC). Follow her on her blog, email her at kai@onedrop.sg or start your young living journey with her here.