Jul 10, 2022 10:39 AM Central
One Drop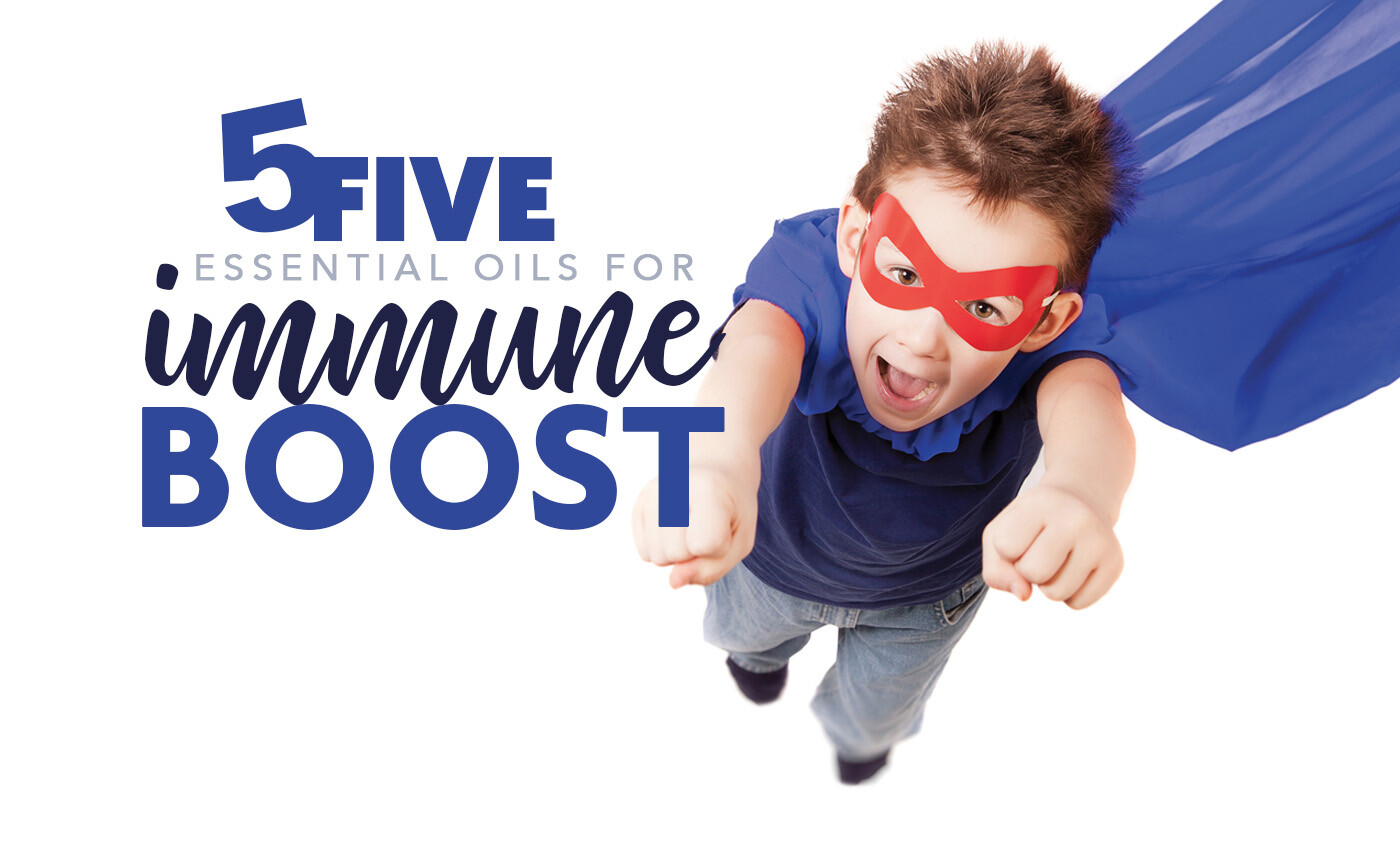 5 OILS FOR AN IMMUNE BOOST
---
This post is contributed by One Drop member – Kaye Ng.
Nothing is more disruptive to a kids life and schedule as when they fall sick. In fact, nothing is more disruptive to a MOTHER'S life when their kid falls sick. School, work, play, rest even meal times gets affected.
When my old kid was 6 months old, my household was dealing with a crazy bug. It went round and round and round my household for three months – me, my husband, the kiddos, the helper and then the process repeated all over again. That's when I had enough; taking medicine for three months showed me that much of it was symptomatic relief. We were not living above the wellness line and thus, we kept falling ill. Thats when I started using essential oils. My first oil was Thieves, I diffused it all around my house and that was when the traveling bug stopped and we all got well!
Some essential oils work to help stimulate the production of the white cells that specifically fight infection, while others enhance cell regeneration that is an essential part of healing. We can also for rest and sleep to help accelerate healing and wellness.
Here are 5 of my favorite go to oils to help boost immunity when the going gets tough.
1. OREGANO
Oil of oregano is made of the leaves as well as flowers of the wild oregano plant discovered expanding naturally within the distant mountainous parts of the Mediterranean where there is no pollution. It is just a member of the mint family. The flowers and leaves are gathered once the oil content of the plant is in its highest. It features a history which extends back to the ancient Greeks, whose name for it translates into "joy of the mountain". They used it to dealing with an infection associated illnesses and also diseases.
Supports Immune System
Supports Respiratory System
Supports Digestive System
Supports Muscular System
2. MOUNTAIN SAVORY

Mountain savory is also called Winter savory and White thyme. This herb is a perennial shrub that belongs to the mint family. It is inherent to Mediterranean and is widely distributed in Turkey, Southern Europe and Russia. Mountain savory essential oil is extracted with the process of steam distillation of whole herb. The color of the oil ranges from pale yellow to colorless possessing the sharp, peppery and slightly sweet aroma.
This oil acts as a great tonic for the body. It assists in the functions of nervous, immune and circulatory systems. It strengthens immunity and boost energy in those having lack of energy as well as motivation.
Supports Immune System
Supports Nervous System
Increases Energy
High Antioxidant Properties
3. THIEVES
Thieves is an essential oil blend and one of the best-selling products available from Young Living.
Its blend was inspired by the legend of four 15th-century French thieves who formulated and wore a special aromatic combination of clove, rosemary, and other botanicals that they believed provided protection while they were robbing the dead and the dying. French authorities recognized that there was such value in this mixture that upon the thieves' capture, they received a more merciful punishment on condition that they divulge the ingredients in their secret formula.
Supports Immune System
Supports Respiratory System
Purifies Air
Supports Circulatory System
4. IMMUPOWER
ImmuPower – as its name suggest, it is a powerful blend of immune supporting essential oils. It is a blend made up of Hyssop, Mountain Savory, Cistus, Camphor, Frankincense, Oregano, Clove, Cumin and Dorado azul. The oils work together to protect our body, support our defense mechanism & restore balanced communication amongst our cells.
Supports Immune System
Supports Respiratory System
Oxygenates Pineal and Pitutary Glands
High in antioxidant Support
5. CUMIN
The essential oil of cumin is extracted from its dried and crushed seeds through steam distillation. Cumin is a popular spice all over the world, but nearly all the medicinal properties of cumin come from its essential oils, which, in its pure form, is far more effective and beneficial than
cumin seeds
. Cumin essential oil is mainly composed of Cuminic Acid, Cymene, Dipentene, Limonene,
Phellandrene
, and Pinene. It has astonishing medicinal properties and health benefits.
Supports Immune System
Supports Digestive System
Aids in Detoxification
Tones System Function
APPLICATION
Topical: Apply 1-2 drops under the feet 3-6 times a day.
Diffusion: Diffuse 5-8 drops in an ultrasonic diffuser.
So the next time, you need help with the immune system, try any one of these oils or all 5 if you need!
---
If you are interested in trying out the Young Living oils, or would like to find out more do drop me an email at kaye@onedrop.sg or sign up here to buy the products.
Jun 23, 2022 11:34 AM Central
One Drop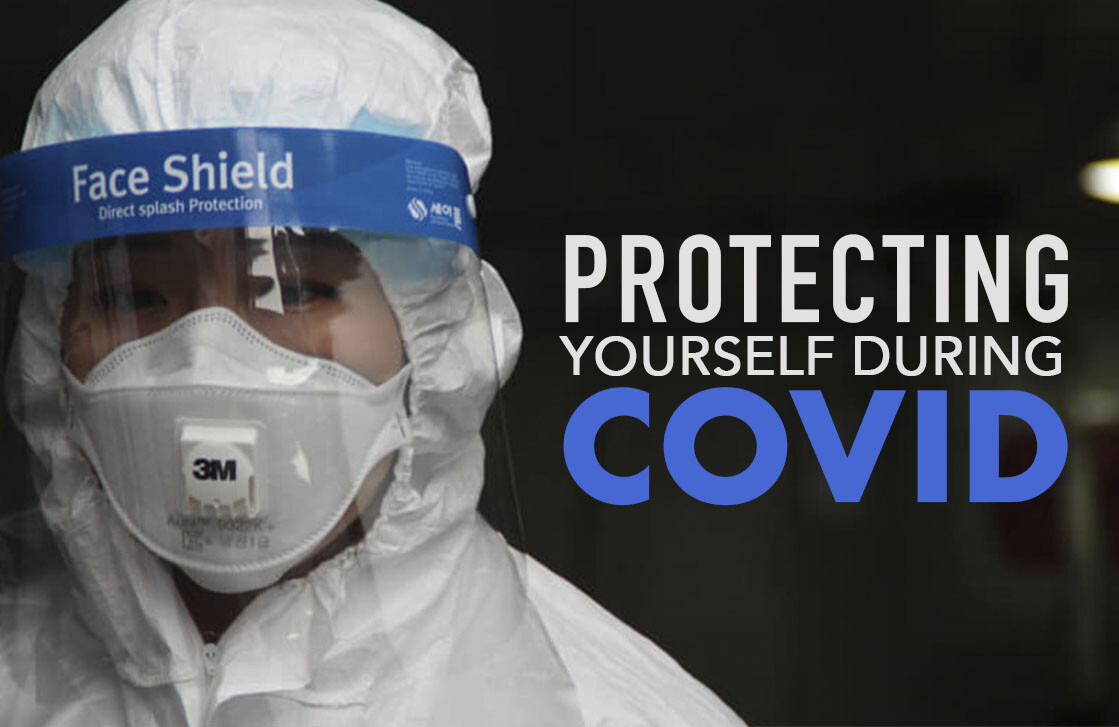 HOW TO PROTECT OURSELVES AND OUR FAMILY IN PHASE 2
---
This post is contributed by One Drop member – Marissa Loh.
How to protect ourselves and our family in Phase 2
Covid-19 has turned our world upside down and forced us into staying home with our families for an extended period of time. Much of the global media attention has been on lamenting the loss of lives, livelihoods and freedom, with much focus on the fear that pervades due to battling an unknown and invisible virus with no vaccine or viable treatment. However, amidst all this, we can also be grateful for the slowing down from our hectic pace of life, to spend quality time with our families, and an overall greater awareness that health is wealth, and prevention is better than cure.
Now we're in Phase 2 with the economy reopening, it's back to work and our children are back to school. Is there anything we can do to protect ourselves and our family? Of course there is! When we empower ourselves to know better and do better, we don't have to live in fear anymore. Hooray!
There's a famous saying from Sun Tzu's Art of War: 知己知彼,百战百胜 which means you are assured victory in each of your hundred battles if you know yourself and your enemy well. In this case, we will do well to have a better understanding of Covid-19 and how our body's immune system works.
Covid-19 is a coronavirus, and as with all viruses like the flu, it can't survive without a host. Viruses therefore need living hosts to reproduce and spread through droplets exchange via coughing, sneezing or close contact. Therefore, as promoted by all health organisations and governments, the best way to protect ourselves from catching the virus is to avoid the droplets exchange.
Protection Tip #1: Practice social distancing, wear a mask to create an additional barrier and exercise good hygiene – wash hands regularly or use hand sanitisers, disinfect surfaces, and avoid touching your face.
For this, you'll want to use effective cleansing products that are also gentle on skin without any harmful chemicals since you'll be using it very often and harsh products can dry or irritate skin, which may cause even more problems. Here are some of my favourites:
Thieves Foaming Hand Soap makes it easy to lather, rinse, and get on your way! With a plant-based, instant-foam formula, skin is left feeling clean and refreshed but never over-dried. Contains no sulfates, dyes, synthetic fragrances, or harsh chemicals.
Thieves Hand Sanitiser (called Hand Purifier in Singapore) kills 99.99% of germs effectively yet gently without any nasty chemicals. Safe for children too, so make sure they each carry one wherever they go!
With 72% ethyl alcohol, you can safely disinfect surfaces with Thieves Spray, which has been included in NEA's Interim List of Household Products Effective Against Coronavirus. You can also spray your face mask with Thieves Spray (tip: let it dry before wearing) for added protection.
One of the reasons why there's so much fear regarding Covid-19 is because there are currently no viable therapeutics or vaccines. Antibiotics are useless against viruses (antibiotics are only effective against specific types of bacteria) and the usual treatment for viral infections is only symptomatic relief (such as medication to lower the body temperature) and advocating rest to allow the body to heal itself. Therefore, it is important to ensure our health is in tiptop condition, to give ourselves the best chance to fight this virus!
Protection Tip #2: Adopt healthy lifestyle habits for optimum wellness in all aspects of your life.
The basics cannot be ignored – drink more water, have enough rest, eat nutritiously and keep active. These take care of our physical health but did you know there are 6 pillars of wellness? Besides physical, our emotional, mental, environmental, social and spiritual health plays a part in our overall wellness too! Studies have shown that negative emotions and stress adversely affects the immune system. (1, 2)
So do take breaks from your work (especially if you're working from home and the work/life boundaries are blurred), relax yourself with activities that feed your spirit and soul, and find time to connect with what matters to you.
Here's where essential oils work really well as mood enhancers, and there's in fact a science to it. You see, as soon as an aroma reaches our nose, it immediately connects with the olfactory bulbs inside the nasal cavity. These bulbs are actually part of our brain, and they send messages directly to the most primitive parts of our brain: the limbic system. That's where memories and emotions are stored, and influences our behaviour responses and mood management too.
That's why something as simple as inhaling an essential oil from your palm or from a diffuser may improve sleep, enhance mood, reduce the symptoms of anxiety disorders, and improve quality of life. (3)
Try it for yourself! Stress Away, Peace & Calming and Harmony are great ones you can breathe in to bring about an oasis of inner peace and positivity even if the world around you may be caught up in crisis mode.
Besides these usual healthy practices, there's still more we can do to proactively boost our body's natural immune system in order to build up our natural defences and create an effective wellness shield.
Protection Tip #3: Boost your immune system from the inside out
Your immune system acts like a security system that kicks into high gear when it senses invaders that threaten your health. The good news is, you can help your natural immunity by strengthening it with nutritional supplementation with no regrets or negative side effects, only better health naturally!
Here's my top 3 supplements for extra support during this critical season:
NingXia Red: a delicious superfruit beverage that combines whole NingXia wolfberry puree, a superfruit blend of blueberry, aronia, cherry, pomegrate, tart cherry, and plum juices; natural stevia extract; grape seed extract; pure vanilla extract; Orange, Yuzu, Lemon, and Tangerine essential oils. It's a powerhouse nutrient infusion that everyone can enjoy and can help prevent against oxidative stress, supports eye health, and provide energy throughout the day.
Life 9: With a huge proportion of our immune system in our gut (4), we would be wise to ensure a healthy gut by populating it with good bacteria. Life 9™ is a proprietary, high-potency probiotic that combines 17 billion live cultures from 9 beneficial bacteria strains that promotes healthy digestion, supports gut health, and helps maintain normal intestinal function for overall support of a healthy immune system.
Inner Defense: reinforces systemic defences, creates unfriendly terrain for yeast/fungus, promotes healthy respiratory function, and contains potent essential oils like oregano, thyme, and Thieves® which are rich in thymol, carvacrol, and eugenol for immune support.
Protect yourself and your family with this safe and effective wellness SHIELD because Staying Healthy Is Easy with Life-giving Defences!
---
If you like Marissa's arti

cles and would to find out more, please go to her facebook page here. If you will like to purchase the Young Living oils or have further clarifications, please drop her a message here or email her at marissa.loh@gmail.com. If you are ready to sign up as member to purchase, you can click here.