Jul 18, 2022 08:56 AM Central
One Drop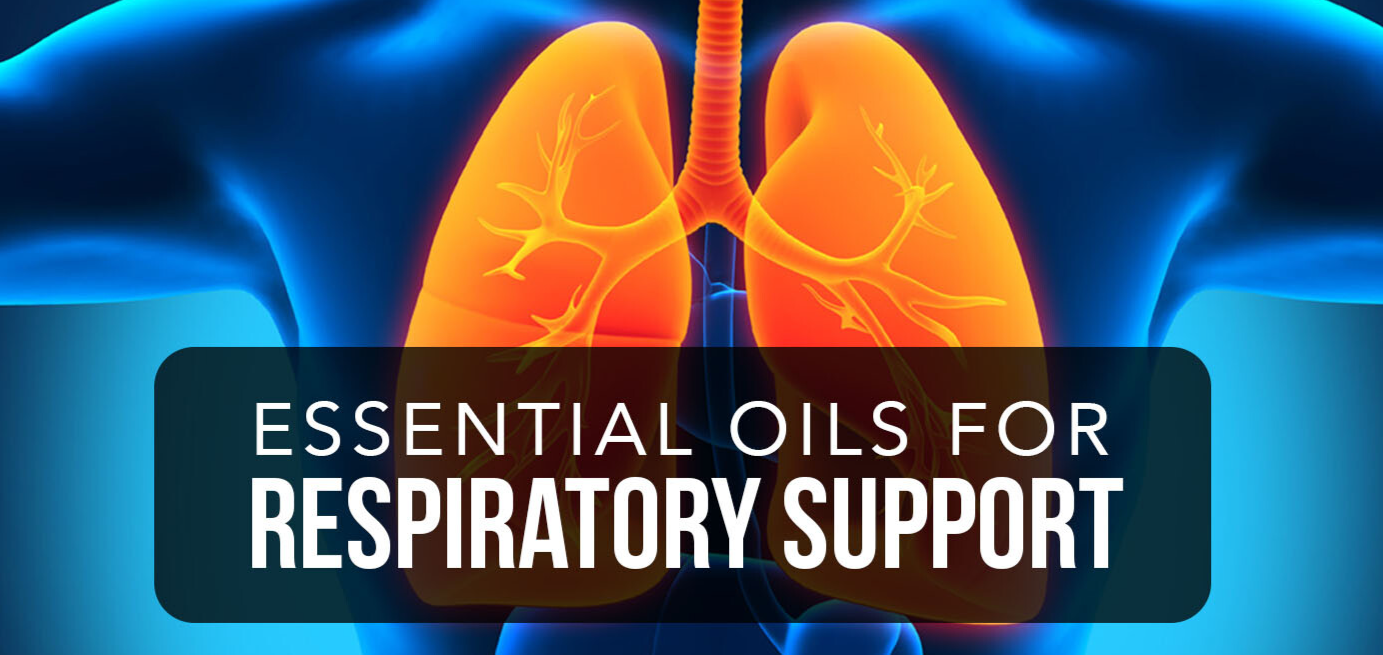 This post is contributed by Kaye Ng.
Probably one of the most common questions that many oil uses will have is – WHAT OILS SUPPORTS MY RESPIRATORY SYSTEM? When the tap won't stop running, or even when it freezes over … what oil can you use?
Here are 5 oils that I have picked out that can support you.
R.C. is a respiratory blend of oils containing three types of Eucalyptus, Myrtle, Pine, Marjoram, Lavender, Cypress, and Peppermint. Diffusing R.C or applying it topically on your chest and throat, ears, or on the bottoms of feet can help you with your system.
Raven has a blend of five essential oils – Ravensara, Lemon, Wintergreen, Peppermint, and Eucalyptus Radiata) that can help the respiratory system. When paired with R.C., these two can powerfully support healthy lung function. Once again, you can apply it on the throat, neck, chest, or feet. You can also diffuse or inhale it directly.
Thieves is the most useful and versatile of oils. It was tested at Weber State University (1997) for its potent antimicrobial properties, and found to have a 99.96 percent kill rate against airborne bacteria, viruses, mold, and fungi. Thieves contains Clove, Lemon, Cinnamon, Eucalyptus radiata, and Rosemary. It was created based on research about four thieves in France who covered themselves with aromatics while robbing plague victims. It's been university tested for its cleansing abilities and is highly effective in supporting the immune system and good health. Diffuse Thieves day or night to help purify and humidify the air. You can also apply to the bottom of the feet to help boost the immune system.
Eucalyptus Blue is another of my favorite oils. It is great to stimulate immunity, provide antioxidant protection and improve respiratory circulation. Originally referred to as "eucalyptol" by the scientific community, Eucalyptus blue has a high amount of cineole — an organic compound shown to hold astounding, widespread medicinal effects. There is tons of research to show how effective cineole is. Go do a quick google and be amazed and how this oil can help you. I love to apply this on the chest and at the bottom of the feet to support normal breathing function.
Dorado Azul is a lesser known respiratory support oil. It comes from Ecuador and it is in the mint family. It has a fresh and herbaceous aroma and again contains 1,8 cineol or eucalyptol which is known to support the respiratory system. Here is Gary's blog where he talks a little more about the oil. Again this is an oil that I would apply to the chest or even on the nose bridge.
Enjoy and remember that the key to a successful oiling journey is consistency and frequency! 🙂
Jul 15, 2022 12:00 PM Central
One Drop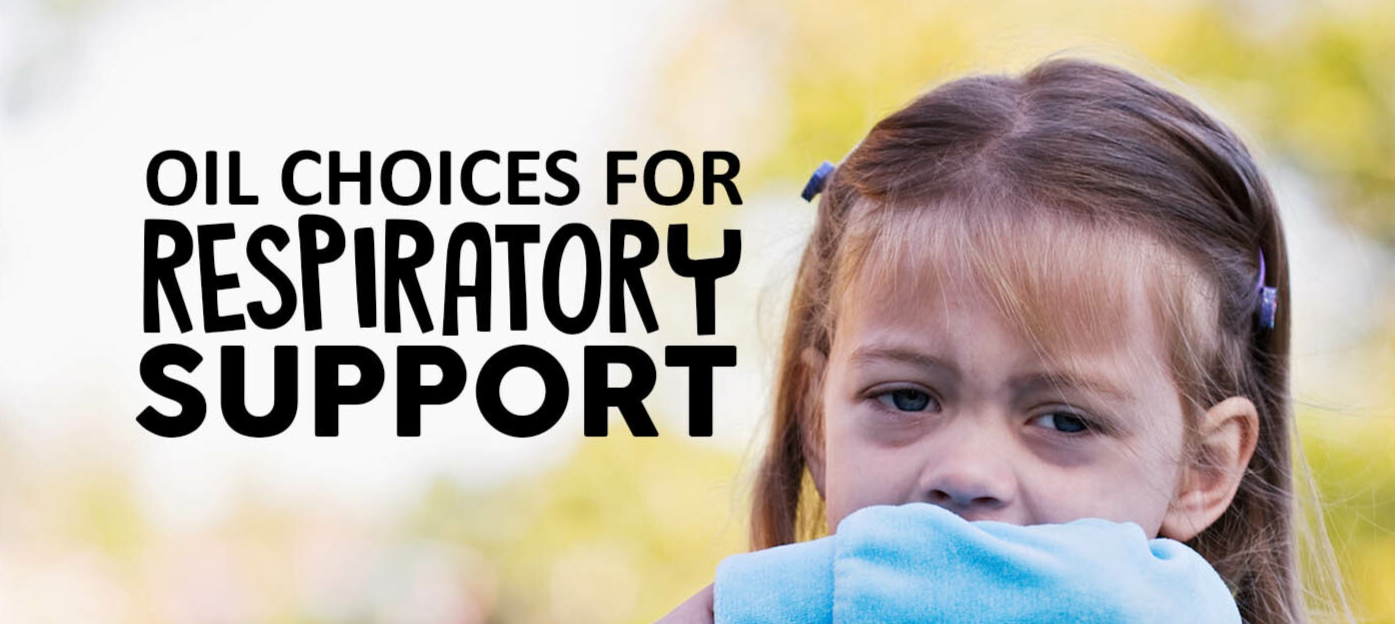 This post is contributed by One Drop member – Deny Sentosa.
I have wanted to write about this for a long time. It's about respiratory support. I believe many of us are sometimes faced with helpless situation when our loved ones keep coughing or having phlegm in the chest or runny nose. With so many choices of Young Living products out there, which are the best ones?
My answer is every individual is different. One may work for others, may not work for you. What I can offer is based on my experience on using oils on myself and my family. So far, these products, combined with products for DIGESTIVE health work well (I will cover on digestive health next time). So, here are my choices: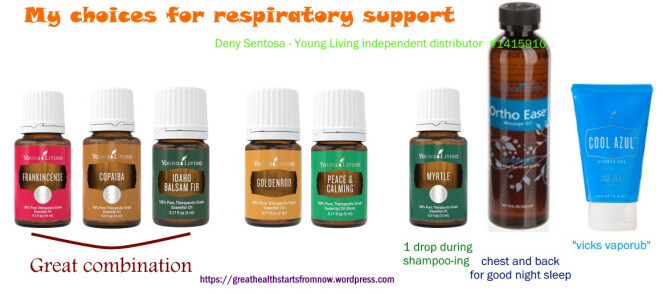 1. Frankincense.
Obviously, you have heard me raving about Frankincense before. Here's the link if you want to know more about this oil.
2. Copaiba.
This is gentle oil and I would use it on 3 mths old baby. However, since Copaiba is found to be under legumes family, those with G6PD deficiency shd take precaution when using this oil. This oil is the amplifier. Meaning, it can amplify the functions of the previous oils. Besides this, Copaiba is great for scratchy throat (you will have this when you shout for whole day). Copaiba is also great to calm irritation on the skin. It supports muscles and bones, reduces discomfort due to physical exercises, supports digestive health and also emotionally grounding.
3. Balsam Fir (Idaho).
This oil comes from big tree and thus it's great for respiratory and muscle support. The smell is grounding and calming. It strengthens me emotionally. When you combine #1 to #3 with equal amounts, you will get great combination which is better than Pana*ol.
4. Goldenrod.
Not many know that Goldenrod is great as respiratory support. My friend shared that she uses this to support healthy tonsils on her girl. When my husband has discomfort on his throat due to eating "heaty" food, he will ask for this oil and inhales deeply for 6-8x from his palms (he drops 1-2 drops, rubs, and inhales). The molecules work by soothing his throat and he feels better afterwards. Goldenrod is also liver and kidney support as well as its namesake "golden+rod" for men.
5. Peace and Calming
I use this to calm continuous cough on my girl. as its name suggests, this oil calms the muscles spasm caused by constant coughing. The smell is very soothing and calming. My girl even remarks that it's fragrant and she likes it. This oil is also great for digestive support and I will use it on her stomach and chest together.
There are 3 more products that I have used and they are proven to be as great.
6. Myrtle
It's great thyroid, muscles, and respiratory support.

I use it 1 drop with 10-20 cents size shampoo on my palm on my girl to let the mucus comes out. I love her smell after showering 🙂
7. OrthoEase
My friend shared that she layered this on her girl's chest and back for respiratory support. Her girl had been coughing quite badly. This method let her girl to sleep well at night.

It's no wonder because inside this blend, there are respiratory oils as well as vetiver to calm nerves.
8. Cool Azul
I have shared about this here.
Here you go, my favorite YL products. Take note however, my list can change anytime according to what body needs in the future 🙂 The interesting thing with YL is what to use is not fixed. But once you get the hang of it, you will know what to use.
---
Deny is a member of OneDrop. She and her team supports oil users via their blog https://greathealthstartsfromnow.wordpress.com/. If you like Deny's articles and would like to purchase the Young Living oils, please feel free to get in touch with Deny or sign up directly here.