Jul 14, 2022 01:55 PM Central
One Drop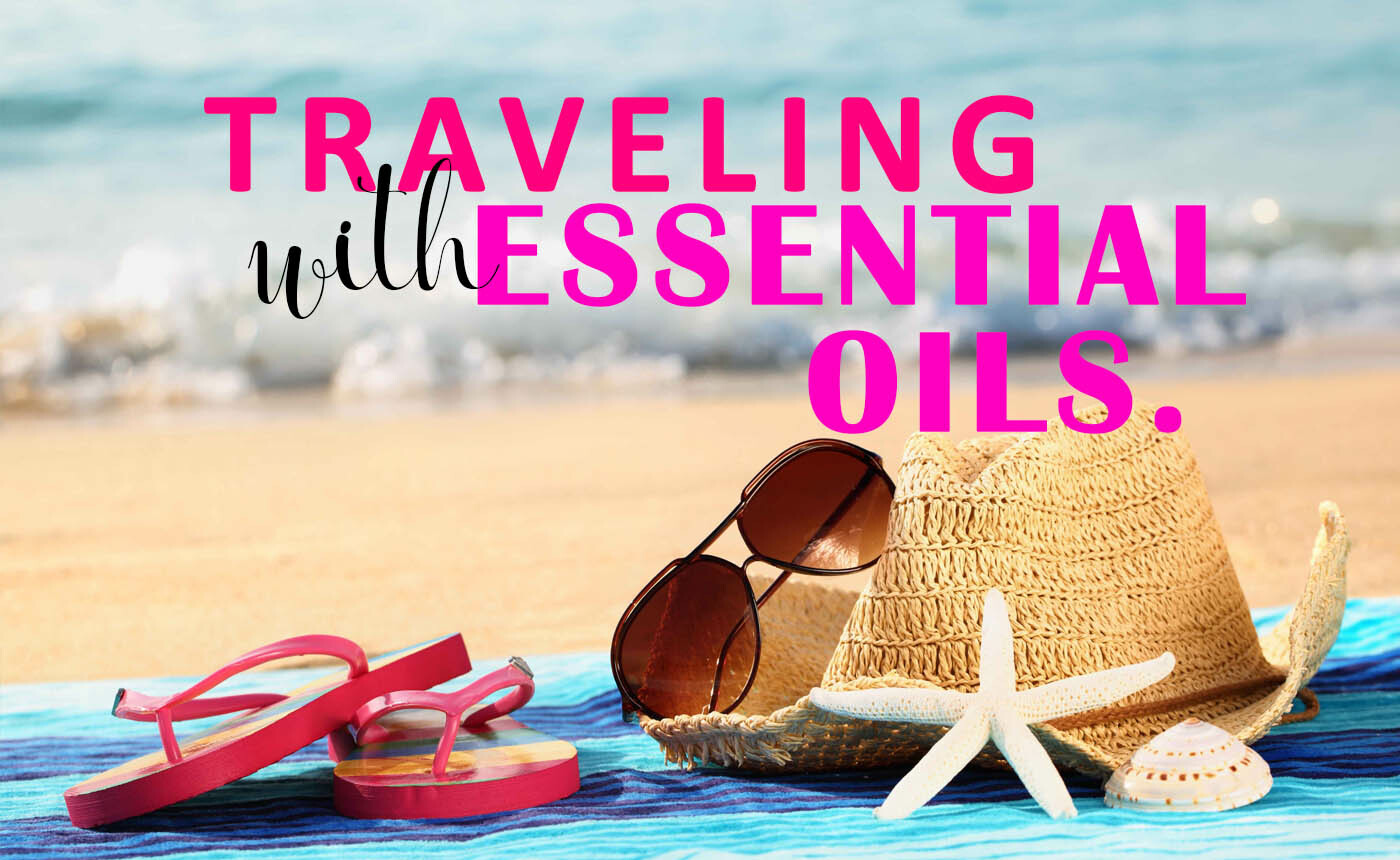 TRAVELING WITH THE PSK OILS
---
This post is contributed by One Drop Member – Kaye Ng
I can never leave home without my oils! But there are so many to bring and I always feel the need to bring all to ensure I cover all the WHAT IFs. Truth be told of course, it is impossible to bring all my oils with me. I musts have at least a hundred different bottles!
In my recent trip up to Ballina to visit my sister, I decided to bring focus on only bringing up MAINLY* my PSK (premium starter kit) oils. *Because I did bring up some others as well. WHAHAHA but for the sake of this post I shall just cover the oils in the PSK.
FRANKINCENSE: This honestly is my desperate oil. When I have no idea what to use and I have any sort of "ouch ouch" or "scratch scratch" or "ahem ahem" (trying to stay compliant LOL) , Frank gets whipped up to be used on the appropriate areas.
PANAWAY: Holidays often mean alot of walking and sleeping in hotel bed with pillows that are too soft or mattresses which might not be firm enough. So I can never go traveling without Panaway. As its name suggest its really good when you're in pain. I used to do many business trips which required DAYS of EXTENSIVE walking. Honestly by the time I was done with half a day, I needed to find the nearest bench to sit and rest . So YES, PANAWAY. This is what you need.
DIGIZE: I'm not an adventurous food eater. In a restaurant – "YES PLEASE!" but ask me to go eat from a push cart off the streets of Bangkok and I will DEF say "HELL NO!". BUT, I have a very sensitive and nervous tummy. Going to far away places, where the time zones flip and I'm eating breakfast at dinner times and dinner at breakfast times… mmmhmmm, that's good enough to kill me. Plus I HATE searching out toilets in public places (who likes it seriously?) and so, I NEED DIGIZE! Just to ensure I don't have an upset tummy and need to hunt down public toilets to do a big one.
LAVENDER: The swiss army knife of oils. Most importantly, I call this the ACCIDENT oil. If you have a toddler like me who climbs supermarket trolleys and sofas and railings, YOU NEED THIS. For all the times should those gymnastic acts turn bad and
RED
spills the ground. Also a great oil to help to calm everyone down after an exciting day out in a new place and sleep eludes everyone.
PURIFICTION: While in Singapore going outdoors might be more RARE, going on holidays often mean walking in the parks , visiting zoos etc. If you wish to have an undisturbed time in nature this is absolutely necessary. So I carry this sound with me to ensure that no one gets bitten and has to spend the rest of the holiday scratching through their clothes.
COPAIBA: I love this oil for IRRITATION. It helps the body deal with irritation. Not when someone irritates you, but perhaps when you ate too much of that yummy fried donut and your throat is starting to get irritated (I'm def toeing the compliant line here. eeeks), this is one you can ingest (Vitality Line) to help.
R.C: The oil for the most common…. AHHHHTTTTIIICHOOOOOO. Sorry something tickled my nose.
PEPPERMINT: This is one of my fav oils which can be used like Digize, or like Panaway or even like Purification. Its also great to keep u awake or to feel fresh when you are going on that long road trip. And if you are going to be living on a farm like me, remember, SPIDERS HATE PEPPERMINT!
THIEVES: AIYEAH! Cant live without this one right? You need it to protect everyone from falling ill and catching any bugs. This is one immune booster. No one wants to fall sick during a holiday ⛱ and so, should you find yourself starting to catch anything, HURRY USE THIEVES! I love using this also for bed bugs if necessary as well!
LEMON: Holidays for me also means NOT HOLDING BACK ON EATING. WHAHAHA And so I often carry my little bottle of lemon around to drop into my water to aid in supporting my body in detox. I like to think it helps negate all the crappy calories and makes me slimmer in the process. TEE HEE HEE
So yes, this is how I most commonly use the PSK oils when I travel! If you do sign up with Young Living, you would most likely have bough the PSK which means you got ALL THESE great oils in your hands. Use them – they work MAGIC!
---
If you are interested in trying out the Young Living oils, or would like to purchase the PSK do drop me an email at kaye@onedrop.sg or sign up to buy the products here.
Jul 14, 2022 01:51 PM Central
One Drop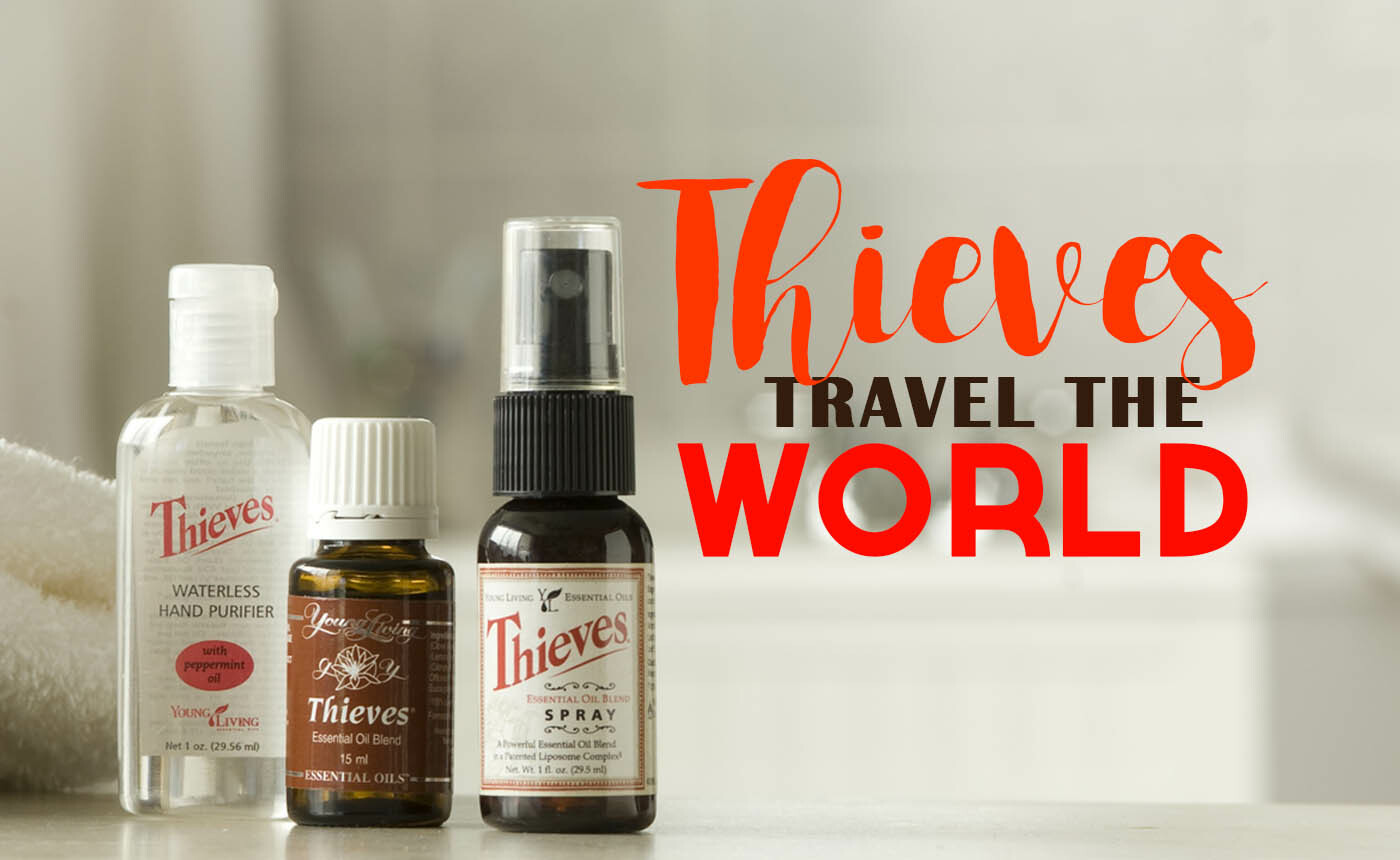 TRAVELING WITH THIEVES
---
This post is contributed by One Drop member –Kaye Ng
The thieves range is not just for leaving at home to use for cleaning. I have found some of these are really great for bringing with you when you travel. They are my MUST HAVES when I see the world.
Here's sharing my top 10 tips for using the thieves products:
THIEVES SPRAY – Spray down the beds! It may not be a huge bug manifestation, but there are many times when you travel and you come across weird bites here and there as you sleep in unfamiliar beds. SPRAY THE BED DOWN. I do it very often whenever I sleep in hotel beds, just to make sure I do not get any bites!


THIEVES SPRAY – Spray down the plane. Esp spritz the air, tray tables and the seat handles around you. Long hours in the plane with recycled air filled with hundreds of other passengers who may be carrying other microorganisms with them is the easiest way to get sick!


THIEVES SPRAY – Spray your hotel rooms. I love use my Thieves spray to spray the aircon vents or even just the air and carpets of hotel rooms. Hotel rooms seldom gets cleaned thoroughly. Often they are made neat and the turn over is fast, so germs and smells still linger. Use the Thieves spray to help you with that.


THIEVES SPRAY – Spray yourself! Sometimes, long flights with missed connections could mean wearing the same piece of clothing for hours. The thieves spray is a great way to get rid of some of that odor so that you do not "suffocate" the person next to you in the plane.


THIEVES SPRAY – Spray everyone! If you ever visit wide open spaces, or decide to have a picnic outdoors to enjoy the weather or the beautiful park, spray some Thieves spray. It will protect you from uninvited multi-legged guests who might want to crash your party.


THIEVES SPRAY – Spray your bite! Should the unfortunate event happen that you got bitten by an uninvited guest. I personally find that spraying some of the Thieves spray on your bite helps the itch disappear temporarily. As they say dont scratch – do keep spraying.


THIEVES HAND SANITIZER – Perfect for grubby hands. Yup, if you have a toddler like me, holidays would mean visiting animal farms and markets. That also means grubby hands touching grass, animals, food and it all goes straight into the mouth! ARGHHH! Next thing you know, "MAMA! I HAVE A TUMMY ACHE!" 🙄 So carry this small little bottle with you to clean dirty hands.


THIEVES VEGGIE SPRAY – Eat your fruits! On every trip that we go for, FRUITS is always a must. But washing them might not always be convenient, so this come in really handy to clean fruits because popping them into your mouth.


THIEVES VEGGIE SPRAY – Spray the plates and utensils! Not just for fruits and veggie, but often when you travel to certain countries, you may find the flatware undesirable in terms of cleanliness, I like to use the veggie spray to help me clean off extra dirt so we can all eat with a peace of mind.


THIEVES TOOTH PASTE – You got to brush your teeth anyway! So bring the Thieves toothpaste along with you. Its safe and gentle even for little teeth so sometimes my toddler and I will share a tube when we travel!
---
If you are interested in trying out the Young Living oils, or would like to purchase the PSK do drop me an email at kaye@onedrop.sg or sign up to buy the products here.
Jul 14, 2022 01:16 PM Central
One Drop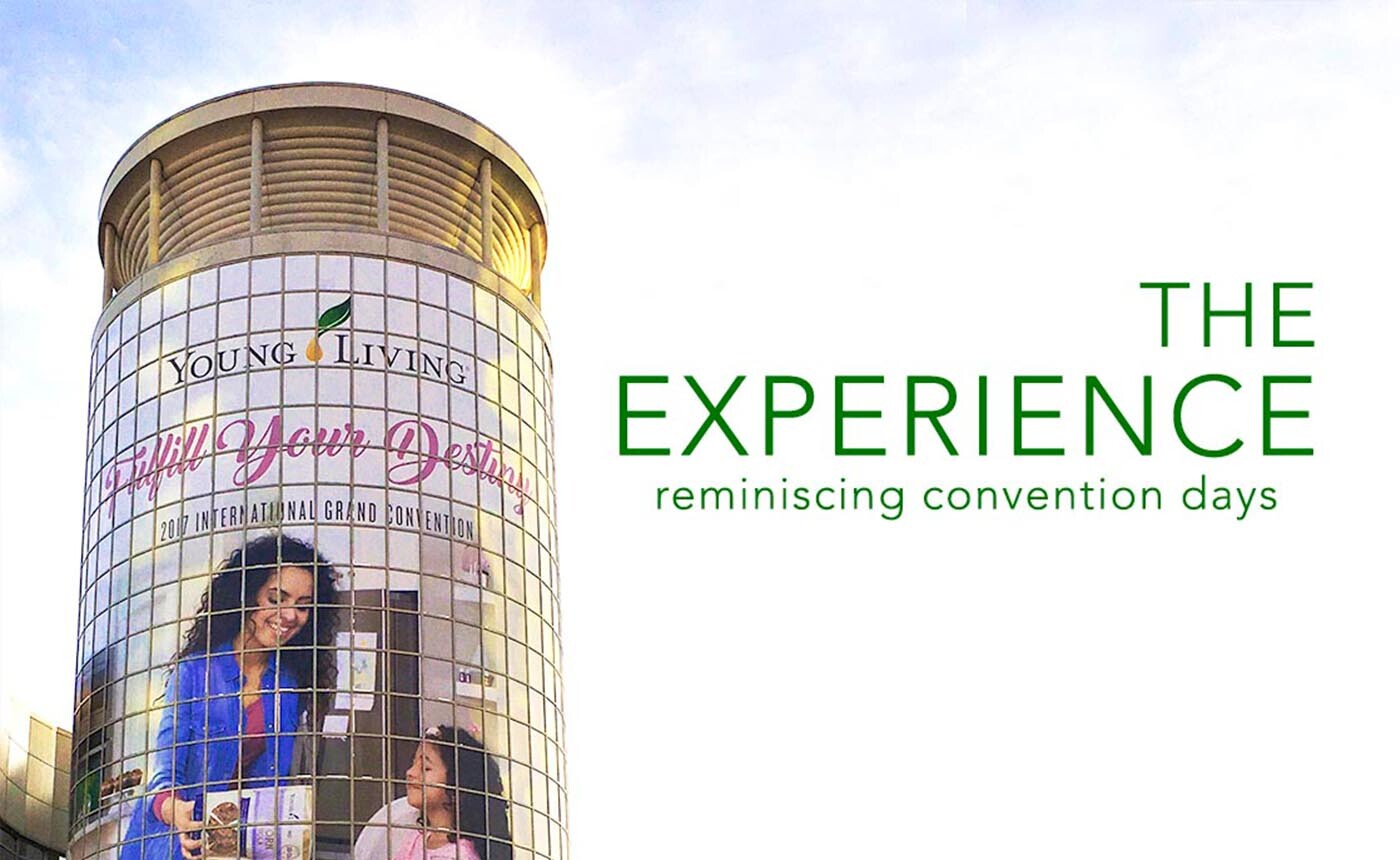 MY CONVENTION EXPERIENCE 2017
---
This post is contributed by One Drop member – Ranna Seah.
This year, I was prompted by Kai and KerYew to go for Convention at Utah – Salt Lake City. The prompt is pretty powerful and I felt sort of anointed as I get my lazy ass moving in booking my convention tickets, hotel, air tickets, ESTAs AND I was even brave enough as to book for Heidi (my 7 years old daughter) to join me! But I will chuck her into kid's camp though. Kids camps tickets are even more expensive than my convention ticket…but I wanted to do this because:
The convention happened in June and it's school holiday!
Heidi has a very chirpy personality and I just know she will definitely enjoy the culture of the kids' camp.
Very brave indeed…haha but Heidi and me were also very lucky to share a hotel room with Faith & Jonathan, and as they had been to convention before, I felt safe being around them.
So I hope the following tips I am going to share will be useful to you should you be attending convention next year onwards. 🙂
#1 Prepare Your Luggage Space
For this trip I was very grateful for Kai's constant reminder to bring bigger luggage. Convention always means new product launch…so it's a BUY BUY BUY trip!
As Heidi and me were allowed 23kg x 2 each. And in US, the airline check-ins don't weight all your luggage together and balance the weights. Nooo…they want you to keep to strictly 23kg per luggage! Like say you have one at 20kg and another one at 26kg. You have to shift that 3 kg from the 26kg to the 23kg luggage. Get it?
They are nice enough to let you repack your luggage and adjust the weight though…hehe…so do make sure your luggage is a good hefty size. The cloth type that Faith & Jonathan brought are better than my hard case type and can pack in more stuffs. Faith mentioned you can get those luggage at Giant for a really good price.
#2 Ningxia Nitro and Ningxia Red
Again I have to be very grateful to Faith & Jon here again…because of our time difference, we will definitely experience jetlag while in US. So Faith kept pampering me with Ningxia Nitro and Ningxia Red…wow…combining these 2 really kick the jetlag to one corner sia! No joke!
I also took out Brain Power to roll on my head stem and behind my ears during those convention sharing sessions.
#3 US Hotels Do No Come With Electric Kettle (most of them, we think)
So do bring your own small, handy and portable one if you need to make your Slique tea or…in Heidi's case…milo…
#4 Utah Weather
Utah is a weird place…in my opinion that is…the first 2 days when we were there, the weather was rainy and chilly. Somewhere around 14 to 16 Degrees Celsius. So it was rather wet and cold during the first 2 days. But on the 3rd day, the weather took a sunny turn and it was bright and sunny but with rather piercing rays you can feel on your skin. I don't really know how to describe it. It's not really hot, rather cool even…but the sun rays' are rather piercing and painful if you stay under it too long. However, the weather will take a dip in the evening so be prepared to have your sweater/cardigan/jacket on when that happens at around 6pm. So make sure you are prepared for all the various weather changes.
#5 Collecting Orders at Convention
I am not sure if things will change next year, but for this year, we can lock in our orders online, submit and then wait for email notification before we can go over to pick up our orders. So I placed my order on day 01 night after the announcement of the new products and by day 02, I was able to collect all my orders. The orders fitted nicely in my luggage and since my hotel was rather near convention, I just make a quick dash back and then return to attend my next class. So it also does benefit to stay near the conference.
#6 Lunch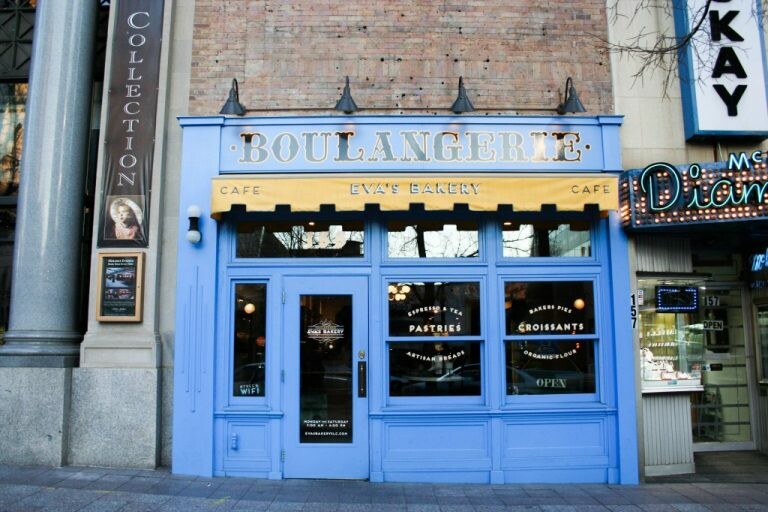 There are some really nice and traditional cafes around Salt Lake City and I really wished I have had done more research!!! I don't really take my lunch inside the Convention Center. The best lunch I enjoyed was my packed lunch (my coffee and croissant sandwich from Eva's Bakery) with Diane. It's very filling and took me 2 meals to finish it. The pizza at the City Creek food court is really good too. I really enjoyed it.
Oh and that time when I was early at the training hall cos I packed my lunch, I made 4 new friends there~ Young Living Members are really so nice and sweet…hehehe…
#7 Clothing/Shopping
Last but not least, cos June is summertime sale in Utah, I feel that I shouldn't have packed so much clothes! I should leave the space for new purchase at GAP or H&M. The sundresses are so cute!!! I bought 2 for Heidi~
Most of the shops in Salt Lake City are close on Sundays. So please do your research to avoid disappointment.
In summary, Heidi and I had really enjoyed our experience at the convention even though I wished I had planned better and visit the lovely cafes. There is one really nice classic cafe at Lion House which I chanced upon when I was walking around and taking photos with Heidi. I wished I had just sit down and order a cake or something. I thought I could go back again on Sunday but alas…it's closed on Sunday. So be sure to plan and enjoy Salt Lake City as well as the convention~
Oh and I managed to squeeze into the Children's Discovery Museum with Heidi before they close for the day. That was one of her highlight for the trip! 🙂
Hope you've enjoyed my article and tips for a good convention experience!
---
If you like my articles and would like to purchase the Young Living oils or have further clarifications, please drop me a message here or email me at fabulana@gmail.com. If you are ready to sign up as member to purchase, you can click here. I would love to support you in using the oils for yourself and your loved ones.