Jul 8, 2022 09:11 AM Central
One Drop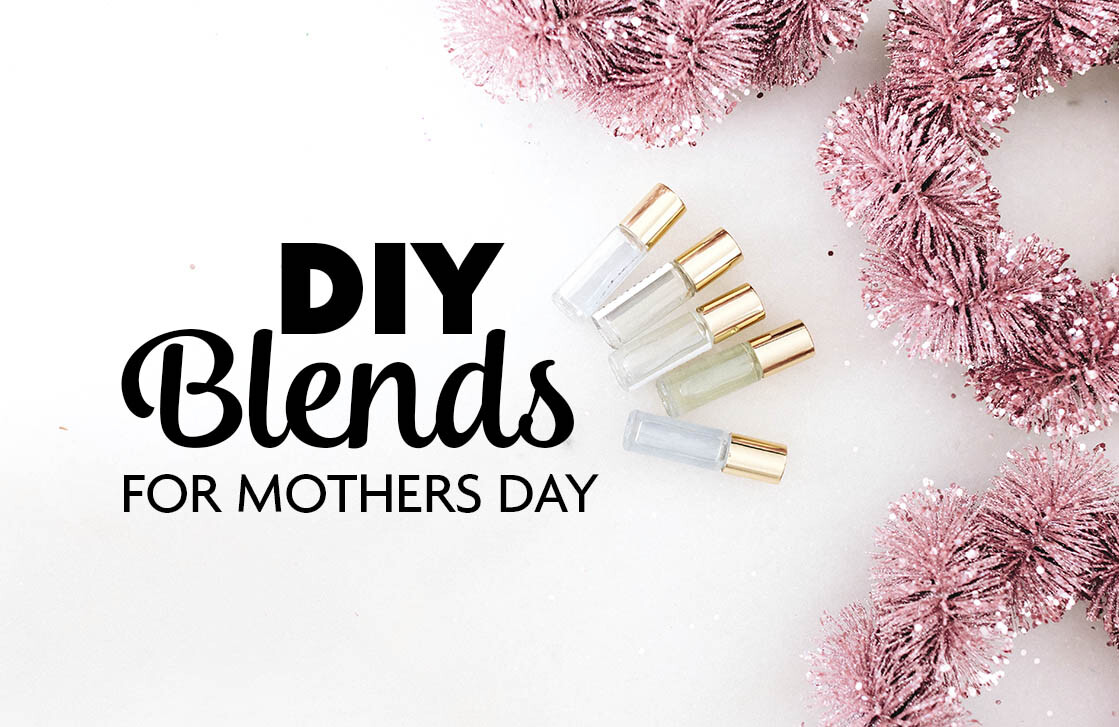 DIY FOR MOTHER'S DAY
---
This post is contributed by One Drop member – Ranna Seah.
Mother's Day just around the corner and I've been wondering what will be a great gift to give our dear mothers.
Sure, you can just head over to Young Living and do your ER and grab a ART Skincare Series, the Wolfberry Eye Cream, or a set of Savvy Minerals Make Up for your mom.
But why not up the fun factor by hosting a class for your mom and her friends and their daughters in the name of Mother's Day? A great opportunity to share about the oils too!
So here are some of my ideas for DIY:
1) DIY Scar-B-Gone Blend
This blend is good for old scars, new scar, acne scar…apply 3-4 times a day.
Ingredients and directions:
In a 30ml bottle:
Helichrysum x 10 drops
Lavender x 6 drops
Lemongrass x 8 drops
Patchouli x 4 drops
Myrrh x 5 drops
Top up with V6
2) Skin Firming Blends
Sagging skin is a common problem for many people as they get older. It occurs as the skin loses its elasticity over time. Neck, under arm, tummy, thigh…these are the areas we want to support.
So here are 2 blends to apply on the skin to help firm up the skin.
Use the morning blend before dressing in the morning and the evening blend before bed at night.
Strength training with weights can also help tightened sagging skin.
Ingredients and directions:
Tangerine x 3 drops
Cypress x 3 drops
Top up with Cellite Magic Oil in a 15ml dropper bottle.
Patchouli x 8 drops
Cypress x 5 drops
Geranium x 5 drops
Sandalwood x 1 drop
Top up with Cel-lite Magic Oil in a 15ml dropper bottle.
Morning blend to breakdown the fatty tissues and Evening blend to rejuvenate and nourish.
3) Wrinkle Reducing Blend
Although wrinkles are a natural part of aging, sun exposure is the major cause. Exposure to heat, wind and dust, as well as smoking, may also contribute to wrinkling.
Sacred Frankincense or Frankincense x 6 drops
Sandalwood x 5 drops
Geranium x 4 drops
Lavender x 3 drops
Mix the oils to Kidscent lotion in a 25ml jar.
4) DIY YL Revitalizing Foot Scrub – Peppermint Essential Oil & Honey
Give your mom a revitalising foot scrub with peppermint essential oil and honey after this DIY. Excellent solution for removing dead skin cells and pampering your dear mom's feet.
2 Tablespoons of Organic Sugar

1 Tablespoon Olive Oil

2 Tablespoons of Honey

1 Teaspoon Lemon Juice

3 Drops of Peppermint Essential Oil
In a bowl mix 2 Tablespoons of organic sugar, 1 Tablespoon of olive oil, 2 Tablespoons of honey, 1 Tablespoon of lemon juice, and 3 drops of peppermint essential oil together

Scrub mixture onto feet

Wrap fee with warm damp towels and let sit for 5 minutes

After 5 minutes remove towel and wipe off scrub.
5) Grapefruit Salt Scrub
This DIY salt scrub gently exfoliate and cleanse your Mom's skin.
1/2 Cup Himalayan Rock Salt

1/2 Cup Dead Sea Salt

1/3 Cup Mango Kernel Oil

Juice of 1 fresh lemon

10-15 drops of grapefruit essential oil

Measure out salt into a bowl

Add lemon juice

Emulsify Grapefruit essential oil into mango oil

Add oils to the salt mixture

Store in airtight container.
That's about it! Those suggested DIY products will definitely give your mom a beauty reminder that it is their rights to be beautiful no matter how old they are!
If you have any ideas to share, please feel free to leave a comment. 🙂
---
If you like my articles and would like to purchase the Young Living oils or have further clarifications, please drop me a message here or email me at fabulana@gmail.com. If you are ready to sign up as member to purchase, you can click here. I would love to support you in using the oils for yourself and your loved ones.