Jul 10, 2022 10:27 AM Central
One Drop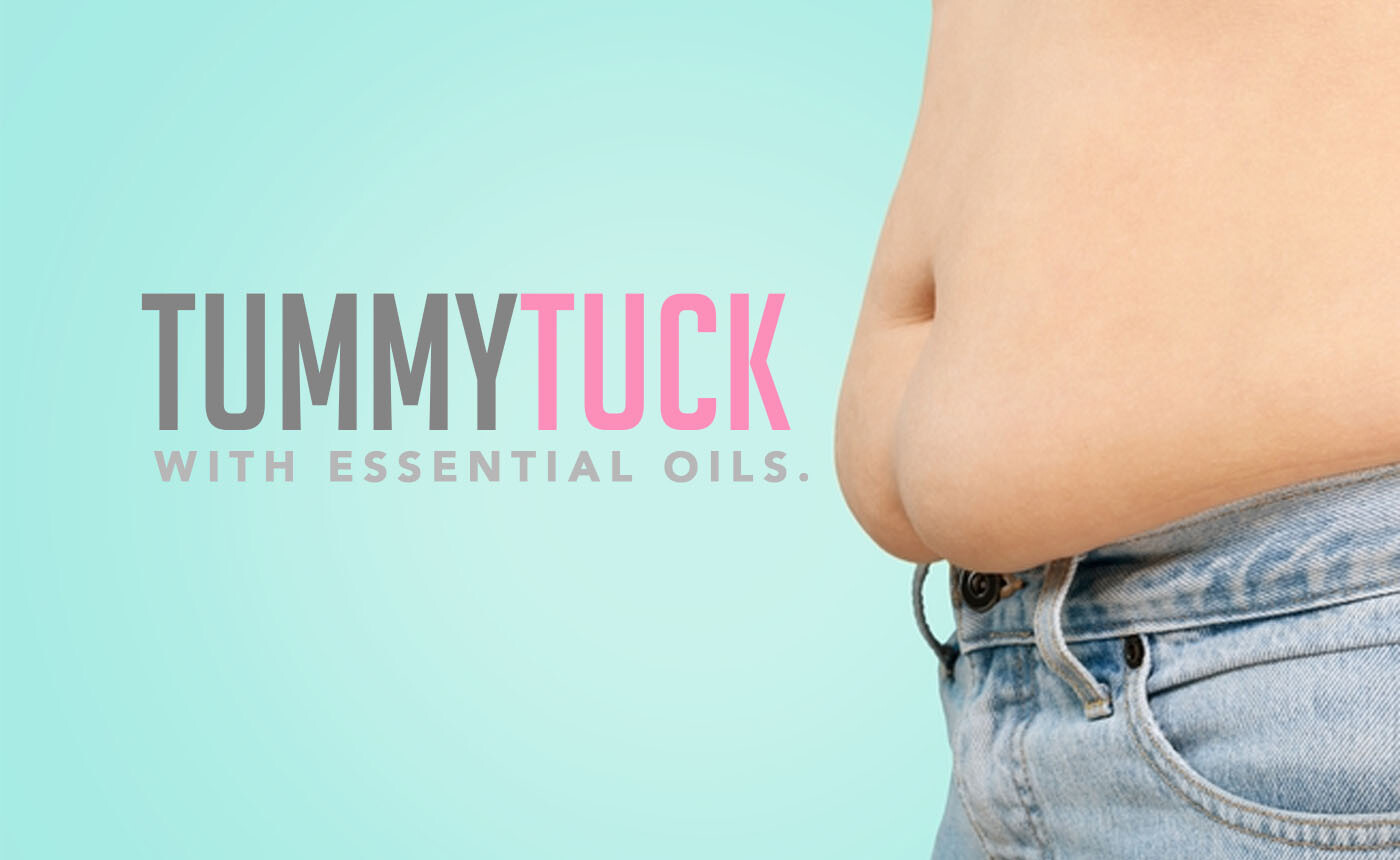 TUMMY TUCK
---
This post is contributed by One Drop member – Ranna Seah.
My husband was alarmed when he saw how big and flabby my tummy was when I laid on my side. It is not that he find me fat or anything…he was alarmed because it seems as though my intestines are loose and not helped properly by my abdominal muscles. I was alarmed by his alarm because I had not realised how bad it was! Even though Heidi made fun of my tummy and called it "Play-doh tummy"…DUH!!!
So my tummy had been a huge area of concern for me ever since and I was determined to shake it. But before I get into what are the steps to toning it effectively (I assure you, with Young Living products, it really made things so much easier!!!) Let me share with you some danger and risks in belly fat.
Not All Fat Is Created Equal

The fat that lies just below your skin in most of your body — the kind that you can grab with your hands (which Heidi claimed is her playdoh…DUH!!!) — is called subcutaneous fats. In your belly, it's called visceral fat because it builds up in the spaces between and around your viscera — internal organs like your stomach and intestines.
This visceral fat in your middle makes toxins that affect the way your body works. Among them are chemicals called cytokines that boost your chances of heart disease, and make your body less sensitive to insulin, which can bring on diabetes.
The Hidden Health Risk

Belly fat is sneaky as it hides tucked away inside your body. You may not be overweight but that does not mean you don't have a problem. Just measure your waist size. The higher the number, the greater the danger your tummy poses to your health.
If you have to move to a bigger pants size but your BMI (Body Mass Index) is in the healthy zone, then it is important to look into 'tucking' your tummy.
So I am going to share what are the steps you can take (especially if you are on ER, just put them for your November order! And I guarantee you that you are going to look so sleek and chic just in time for that party dress for Christmas!)
The Products that I Am Using

1. Black Pepper Vitality – Boost metabolism
2. Grapefruit Vitality – Metabolic stimulant, fat-dissolving and the scent curb appetite
3. Lemongrass Vitality – Promotes circulation and digestion
4. Slique Essence – Slique Essence combines grapefruit, tangerine, lemon, spearmint, and ocotea with stevia extract to supports healthy weight management goals. These ingredients may work together to help control hunger*, especially when used in conjunction with Slique Tea.

For the vitality oils, take 1-2 drops in a glass of warm water. For Slique Essence, I take 2 drops a day (should be 3 times a day actually) under tongue as I can't stand its taste in water.
5. Slique Tea – Slique Tea is an exotic drink from Young Living that has been formulated with natural ingredients to help support individual weight goals.* This unique blend is enhanced with 100% pure therapeutic grade Frankincense powder.

Drinking hot tea made me feel better. Drinking hot tea that supports my weightloss is AWESOME!
6. Slique Shake – A complete meal replacement that is nutritional to support healthy weight management with regular exercise and a sensible diet. I replaced my breakfast with Slique Shake.

Tip: Add in Ningxia Red to make your shake taste more AWESOME! YUMZ!
7. Lemon Myrtle – Uplifting scent promotes follow-through with your tummy tucking goals!
8. Non YL Tummy Wrap – I've used a few wraps before and I super dig this one brought in by MNB. This is the only wrap I find that simulates best for me what the Post-natal massage lady did after massage. Of course their technique is better with so many clothes and knots and manual adjustments. But per visit is what…S$60? or price increase already? So using this wrap is the more economic option.
And to my surprise, wearing the tummy wrap benefits the following:
Supports lower back
Creates good posture
Promotes good blood circulation to assist with healing
Helps the stomach's natural ability to compress back into shape
Promotes less water retention
Assists with the tightening of loose skin
Tip: Apply Cellulite Magic Massage Oil over your tummy before you wrap to speed up the toning! Add 10 drops Ledum + a entire bottle of 15ml Citrus Fresh into your Cellulite Magic Massage Oil to enhance it.
9. Non YL related, Physically exercise – Planking!
Gone are the days where I do sit-ups for the tummy…I also realised sit-ups don't work. Instead, the latest trend now is Planking! Planking has become increasingly popular for core strengthening, and for good reason: it works!

Tip: Do your plank with the tummy wrap so you set your intention and focus on toning the tummy made it all even more effective!
To read up more about planking, you may click here.
To read up more about belly fats risk, you may click here.
---
If you like my articles and would like to purchase the Young Living oils or have further clarifications, please drop me a message here or email me at fabulana@gmail.com. If you are ready to sign up as member to purchase, you can click here. I would love to support you in using the oils for yourself and your loved ones.