Jul 11, 2022 11:26 AM Central
One Drop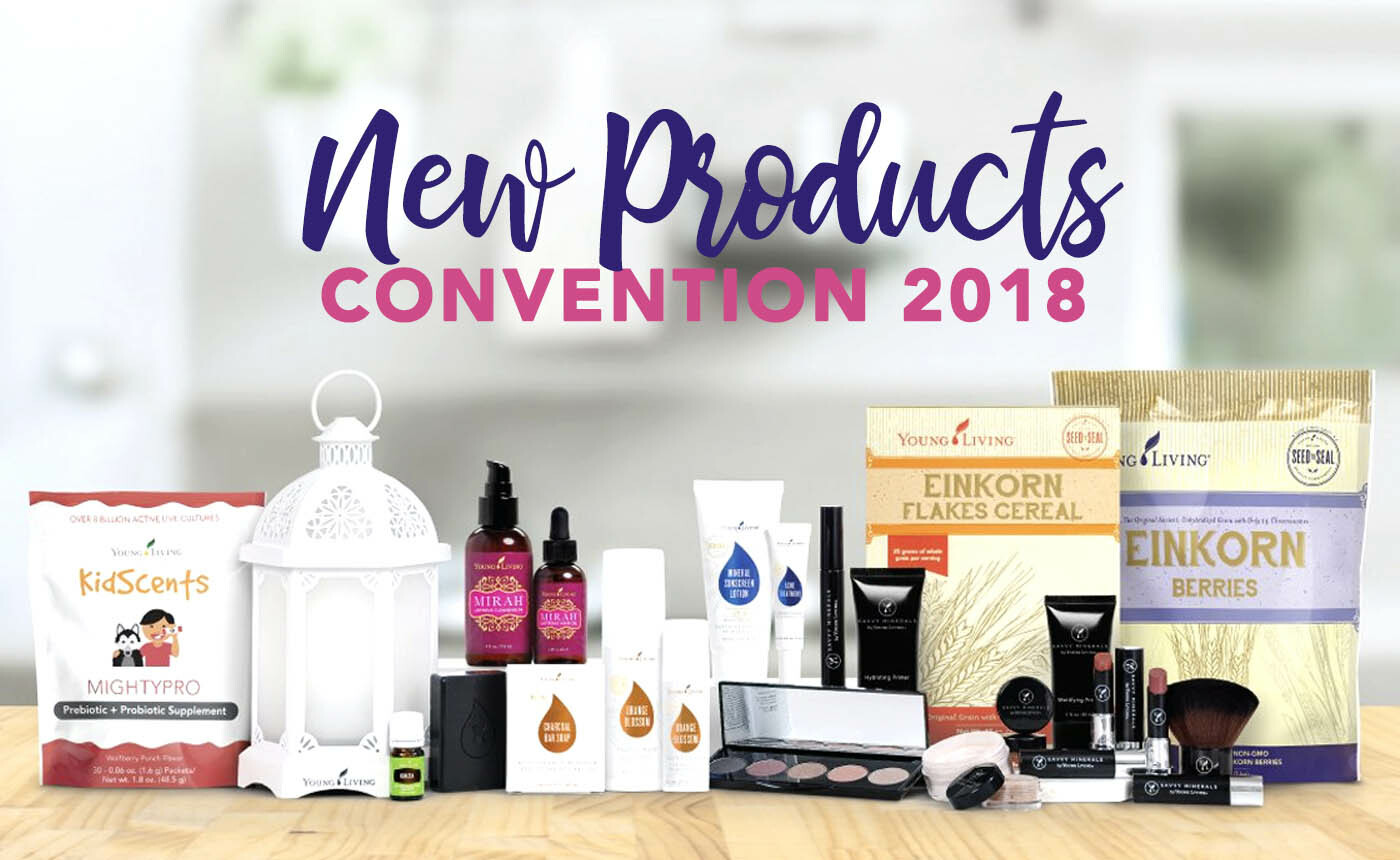 2018 FREEDOM CONVENTION PRODUCTS
---
This post is contributed by One Drop member – Faith Teo
The 2018 Freedom convention was just concluded last month and I'm still in a tizzy over the new products. So without further ado, let's dive straight into these products!
Charcoal Bar Soap
Item No. 23799 $12.50 12.50 PV
– Pulls out dirt and impurities w/o stripping skin's moisture barrier
– Cleanses and deodorizes body
– Suitable for face soap for oily, combination, or acne prone skin
– Promotes clear, healthy-looking complexion
– Leaves skin soft and smooth
– You can use it for both face and body
Freedom Essential Oil Blend
Item No. 24303 $28.00 28 PV
– only available at convention
– Calms the mind during nightly routine
– Promotes feelings of emotional freedom
– Inspires feelings of freedom from everyday troubles
– Helps with occasional sleeplessness or restlessness
Journey On! (blend)
Item No. 25121. $44.75 44.75PV
– only available at convention
– Inspires what makes us unique
– Motivating in personal journey
– Brings joy, harmony, and peace
– Combination of 34 blends – Immupower, Dream Catcher, Motivation, Peppermint, Copaiba and Cinnamon
Gary's True Grit Einkorn Berries
Item No. 24552 $15.50 7.75 PV
– Limited to 1 per account
– You can grind it to make flour
– Or use whole as a base for salads and porridges – you can soak the berries for the porridge
– When compared to the red wheat berries, you can see that the Einkorn berries are not homogenised as they are not GMO unlike our regular wheat
Gary's True Einkorn Flakes Cereal
Item No. 24327 $5.50. 2.75 PV
– Limited to 1 per account
– Sweetened with organic coconut sugar
– Higher levels of protein and trace minerals
– Review by Jewellcy Tan: The cereal does brings along a sweeter taste if I were to compared it with our Enikorn granola, which I am guessing it's because of the coconut sugar inside. But also because I don't take sugar or agave, etc in my food, so perhaps this is why the cereal taste sweet to me.
I love the natural crisp and crunch even after it sits in my oat milk after awhile. Unlike a lot of cereals that turn soggy almost immediately. If one is looking for naturally sweet coated go-cereals, this is definitely your go-to. I do add in berries, Chia seed in them to make it aesthetically pleasing to my eyes and offset the sweetness with fruits!
KidScents MightyPro
Item No. 24261 $32.75. 32.75 PV
– Has both prebiotics and probiotics
– The prebiotics help the good bacteria in the gut to grow and crowd out bad bacteria. And YL choses the Ningxia wolfberry as the prebiotic!
– Supports and maintains healthy digestive and immune system
– Promotes healthy bacteria in gut by colonizing GI tract
– Helps with bouts of constipation
– Support against digestive discomfort
– Helps with diarrhea, gas, and bloating
– In the live sharing, kids were asked to come on stage and try and they love it!
– Comes in a pack of 30 sachets – a month's supply
– Taste like candy but will not cause cavities as it is sweetened by xylitol. Adults can take too!
– Kids can take it neat (its powder from a little sachet) or mix into food or drinks.
– MightyPro is appropriate for all ages. Infant to adult, but formulated for children.
– Oh here's a cute joke! The canine on the bag is not a dog, it's a wolf! YL choses the wolf cos it's a play on the prebiotics inside – the Ningxia wolfberry.
Kunzea Essential Oil
Item No. 23433 $39.75 39.75 PV
– Clean, spicy, and woodsy
– Comparable properties to Tea Tree
– Helps soothe fatigued muscles
– Reduces the appearance of blemishes
– Purifies the air from unwanted odors
– In the live sharing, Dr Buch revealed that wires wrapped around a fence did not rust where the Kunzea plant touches it.
Lantern Diffuser
Item No. 23700 $84.75 50.75 PV
– The cover is made of metal and glass
– Same base as Desert Mist
– Runs 5 hours on high mist, 8 hours on low mist, 10 hours on intermittent
Maximum Strength Acne Treatment
– Maximum strength salicylic acid. This is naturally derived from Wintergreen.
– Salicylic acid is fat loving and suitable for our skin as it helps to sooth and reduce the inflammation
– You can also apply this to PREVENT new acne, blemishes, pimples, and blackheads
– Willow Bark improves appearance of skin
– Aloe + Chamomile softens and moisturizes. Essential oils added inside also help protect skin from drying out unlike commercial acne treatments
– Vegan-friendly- In the tests, photos of the test subject's face was shown with lesions from acne healed up just after 1 week on this product
– Jon has a few pimples and he love the results! The pimples were noticeably smaller after only a day and because his skin tends to be dry with an oily undertone, this acne treatment is perfect for him since it does not dry out the outer skin.
Mineral Sunscreen SPF 50
Item No. 24137 $29.75 29.75 PV
– limited to 1 per account
– Previous version was SPF 10.
– Let's talk a little about SPF… SPF 50 doesn't mean that it has 5x time the strength of a SPF 10. SPF 10 already have 96% protection against the sun and SPF 50 has slightly more protection than SPF 10. Suitable for those who have really sensitive skin to the sun or for little ones who can burn easily.
– Non-greasy, matte finish
– Prevents sunburn for ALL skin types, including sensitive skin
– 80 minutes water and sweat resistant
– Active ingredient – zinc oxide
– The eos in the sunscreen help skin from drying out in the sun
– Proven to reduce possibility of skin cancer and skin aging from the sun
– Recommended by Skin Cancer Foundation
Mirah Luminous Cleansing Oil
Item No. 23735 $36.75 36.75 PV
– Sandalwood, Jasmine, + Rose w/ Jojoba and Argan oil
– Removes impurities, makeup, and water-resistant sunscreens
– Antioxidants to improve skin texture and skin appearance
– Softens and moisturizes
Mirah Lustrous Hair Oil
Item No. 23705 $26.75 26.75 PV
– Improves manageability, softness, and shine
– Leaves hair silky and glossy
– Minimizes frizz, flyaways, and tangles
– Side bonus! After applying on my hair, my hands feel soft and smooth too and not greasy.
Orange Blossom Facial Wash
Item No. 20176 $39.75 39.75 PV
– Maintains healthy looking skin
– Leaves skin clean and soft
– Removes dirt and oil from pores
– Reduces oily skin and surface oils
– Maintains skin's natural moisture barrier
– Created w/ sensitive skin in mind
– The new version is gluten free as it has removed wheat from the ingredients. Texture is similar to the old version.
Orange Blossom Moisturizer
Item No. 21622 $33.50 33.50 PV
– Soothes, softens, calms, and moisturizes skin
– Improves appearance of skin
– Non-greasy, non-irritating, non-comedogenic
– Controls excess oil and shine
– A little goes a long way!
Savvy Minerals Cinnamon Infused Lipstick
Siren (cool plum) Item No. 23841 $26.75 26.75 PV
Icon (dark pink) Item No. 23839 $26.75 26.75 PV
Posh (Red Burgundy) Item No. 23843 $26.75 26.75 PV
Muse (copper brown) Item No. 23848 $26.75 26.75 PV
Untamed (deep raspberry) Item No. 23845 $26.75 26.75 PV
– Moisturizes, hydrates, soothes, and softens lips
– Velvety, creamy texture
Savvy Minerals Primer – Primers helps smoothen skin e.g. wrinkles so make up goes on smoothly and evenly after that.
– Mattifies and controls shine and oil
– Smooths and blurs lines and evens look of skin
– Reduces shine and prolongs makeup
– Minimizes look of pores and fine lines
– Cleanses skin and reduces appearance of blemishes
– Non-nano ingredients, non-comedogenic
– Smooths, conditions, hydrates, and moisturizes
– Creates smooth surface for foundation
– Reduces shine and prolongs makeup
– Minimizes look of pores, imperfections, and fine lines
Savvy Minerals Kabuki Brush
– Gives medium to full coverage
– High quality fibers made in Italy
Savvy Minerals Mascara
Item No. 21072 $29.75 29.75 PV
– Conditions, nourishes, and gives a naturally defined look
– Clinically tested for ocular irritation and safe for sensitive eyes
– Live sharing shows photos of eyes with different brands mascara compared to SM. SM mascara reduces clumping and lashes are long and defined.
Savvy Minerals Multitasker (4 Shades)
Dark Brown Item No. 20794 $20.75 20.75 PV
Tan Item No. 23323 $20.75 20.75 PV
Medium Item No. 23322 $20.75 20.75 PV
Light Item No. 23321 $20.75 20.75 PV
– Besides for eyebrows and eyeliner, you can use them to blend with lip colours for a different look!
– In a pinch for greasy hair, you can use it as a dry shampoo or even to cover up white or grey hair!
Savvy Minerals Eyeshadow Palette No. 1
– Lavender infused with coconut oil and shea butter for smooth application that blends and builds
– If you are one of those that apply make up on the go, e.g. in a car, then you'll love the pressed powder for convenience
– Ambition (deep charcoal shimmer)
– Timeless (mauve shimmer)
– Elegant (bronze shimmer)
– Chic (rose pink shimmer)
– These colours are dark and rich, compared to the previous bright summery colours for the summer collection and the original frosty SM lip colours.
Savvy Minerals Veil (2 Shades)
Diamond Dust (shimmer) Item No. 20793 $45 45 PV
Matte (non-shimmer) Item No. 23327 $45 45 PV
– Blurs appearance of imperfections, blemishes, fine lines, and wrinkles
– Gives skin an airbrushed look
– Minimizes appearance of pores
– Prolongs wear of foundation
---
Faith is a member of OneDrop. She and her team supports oil users via their facebook group – Let's Add Oil and their blog – School of YL. If you like Faith's articles and would like to purchase the Young Living oils, please feel free to get in touch with Faith or sign up directly here.