Jul 11, 2022 02:13 PM Central
One Drop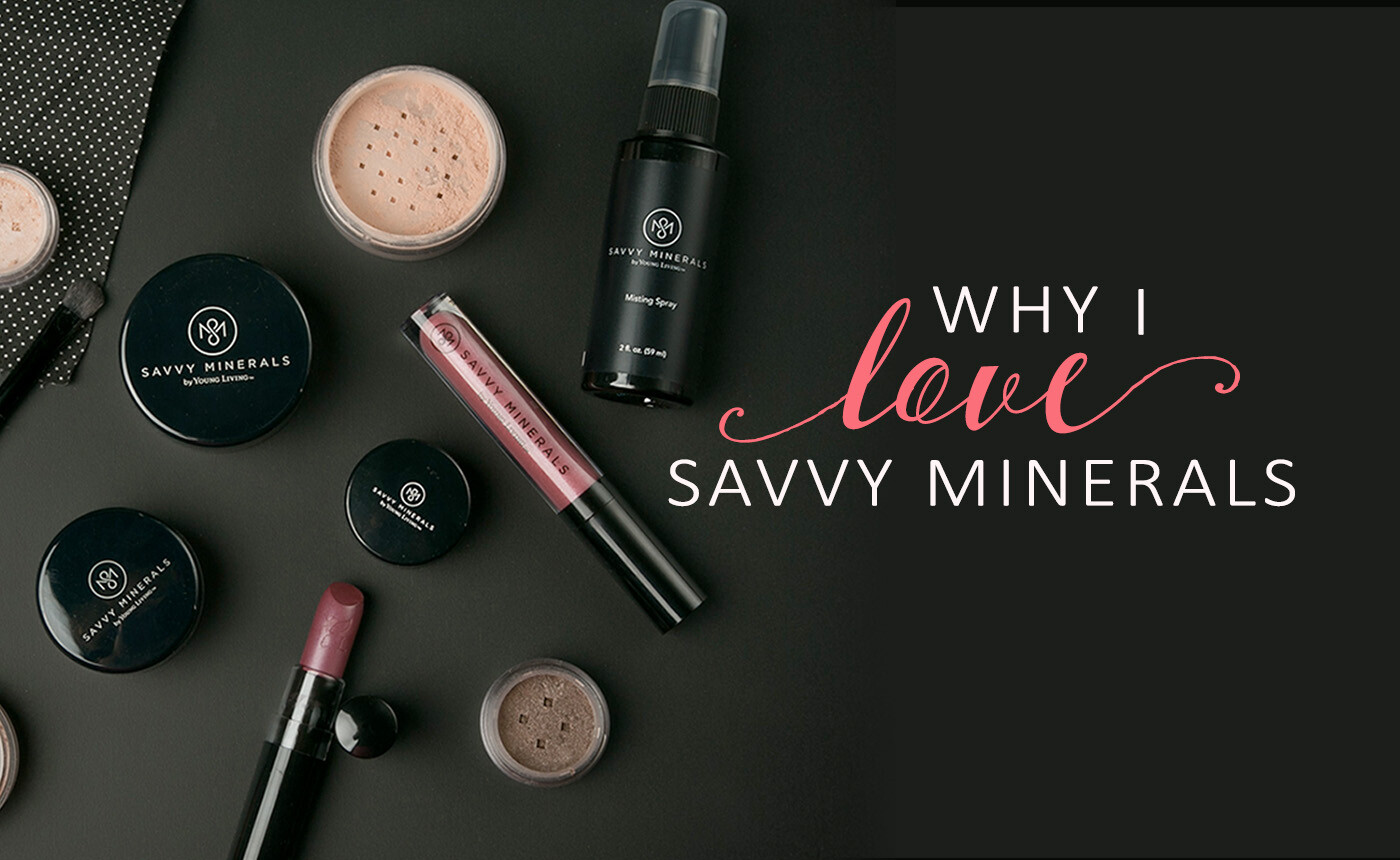 WHY I LOVE SAVVY MINERALS
---
This post is contributed by One Drop member – Kaye Ng.
Its been ages since I last wrote a blog post! GOSH! But with the new launch of the Savvy Mineral range coming to Singapore, I wanted to share thoughts and tips I have learnt from using SM on myself the last few months since I got my hands on them last year.
LETS GET THE BAD 💔 OUT OF THE WAY FIRST
Its a messy affair! Yup its MESSY ALRIGHT! You will find the powder and colours all over the sink and if you use the colours dry, you will find that you need more pigments and more layers to achieve the look you want. For me… that's a major downer – the mess. BUT that being said I've found a way around my "problem" and you just need to get used to the "mess" if you are anal like me – FOILING.
FOILING
Foiling is a technique that gives the make up you put on a metallic shimmery look. I was never a fan of such shimmery looks. However there are benefits to foiling. Firstly, your make up becomes hyper pigmented. Means a little goes a long way. Secondly, you are applying the make up WET, so it doesnt fly everywhere! WHOOOPPPIE!
The first picture shows you the difference between using the make up dry and with water (foiling). You can see how the colours pop alot more with water added. You can also use the Savvy Minerals Spray too if you wish.
The second pic is for those of you who want a darker colour, but do not want so much powder flying everywhere and DO NOT WANT THE SHIMMER! BLEND! Once you blend with a blender brush, most of the shimmer will be gone, and you will be left with a nice dark tone. Lovely right? So this is how you can play with your make up to reduce the flying powder, either glam it up or tone it down!
Now lets talk abt what I do LOVE about this range of SM and how you could use the makeup for yourself
10 REASONS WHY I ❤ SAVVY MINERALS + TIPS
1. The foundation is awesome. It is light and it goes on without feeling heavy and making you look like some chinese opera singer. Best way to put it on – with the mineral spray den blend it it into your skin.
2. It doesn't make your face oily and cakey and it covers all those hideous pores! In fact it absorbs the oils on your face! MAJOR LOVE because you wont be oily shiny by the end of the day! haha.
3. It last all day! Well at least on my skin it does. I have combination skin, and the makeup last from morning to night without me looking like my ghostly state at the end of the day.
4. The make up is buildable! You know how with other makeup, if you get too much blusher on your brush and brush it on to your skin, you might get a very pink patch on ur cheek that is hard to remove? Well, I've found that with the SM range, its very easy to build up colours and remove colours. If you have too much colour, just swipe it off lightly with a tissue and blend the rest in. If you didn't get enough, just pick up a little more and add it. ITS SO EASY TO USE AND REALLY FORGIVING even if you are a make up noob.
5. Its super versatile! If you want your make up light, use them dry, if you want your make up to pop and go all glam glam, use it wet! ONE MAKE UP FOR NIGHT AND DAY! On top of that, you can use any of the products anywhere on your face. I personally use the darker foundation colours to do contouring.
6. Shimmer and shine – yup this range is shimmmerryy! I wasn't a fan of this initially, but I've come to enjoy how the shimmer can brighten your skin and make you look just a tad more glamorous even if you are just headed out to the supermarket! hahah I'm frivalous this way! If you find that the makeup is too glitzy, just blend it in a little more and use it dry. This will help remove the glittery bits.
7. Moisturizing for your lips! I LOVE IT! I wore the lip gloss and lip stick together and was amazed how I could still feel it on my lips at the end of the day! Super long lasting and very moisturizing! I always use the lipstick followed by the lip gloss to give my lips an extra pop. I assure you, your lips will stay super moisturized with this combi.
8. The Multitasker is a must! This is one product that can be used as an eyeliner, eye shadow, eyebrow filler and to cover white hair. 4 products in one and it works gloriously! If you don't like 4-in-1 products, you are not a woman! HEH. But honestly what's not to love? You save money and use one prdt only!
9. Make your own colours. If you cant find a colour you like, or the foundation colours dont fit you exactly… MIX IT UP! I like to mix my eyeshadow and foundation colours. Try adding some diamond veil to your foundation too to give it a shimmery sheen like those korean dewy looks!
10. Keeping the best for last – SAFE! THIS MAKEUP IS SAFE. Safe for me and safe for my little one if I wanna swipe some blush on her while I get myself made up. Safe when I kiss her with my lipstick on. ❤
SO GO ALL OUT. Love the SM make up and try it once it hits our shores!
---
If you are interested in trying out the Young Living oils, or would like to find out more do drop me an email at kaye@onedrop.sg or sign up here to buy the products.