Jul 18, 2022 08:23 AM Central
One Drop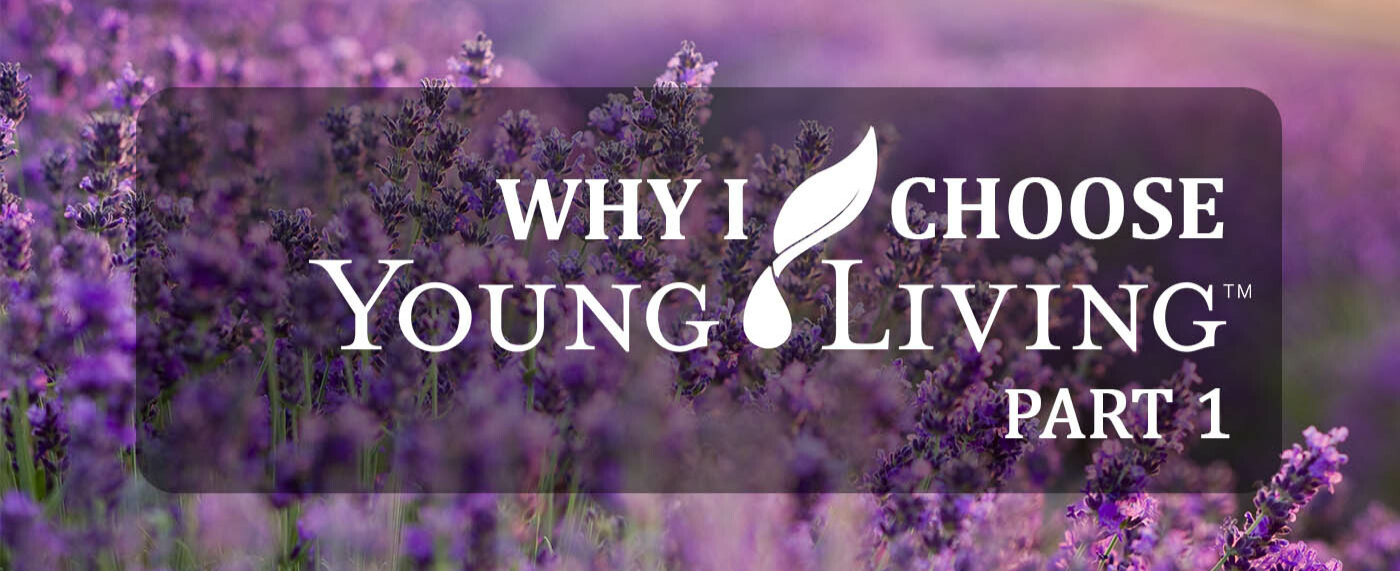 This post is contributed by One Drop member – Marissa Loh.
Are you:
Looking for a natural way to keep yourself and your family healthy and happy?
Looking for a higher purpose in life?
Looking to build a rewarding and fulfilling business while spending quality time with your family?
I most definitely was! What I didn't realise was that it could all be found in one company! Wellness, Purpose and Abundance – the 3 key pillars of Young Living that is transforming and empowering millions of lives around the world so we can live our lives to the fullest – physically, mentally, emotionally, financially and spiritually. How, you may ask? Here's my story…
Wellness
It was 2013 and as with many mummies of young children in childcare centres, I was sick and tired of being always sick and tired. I was desperately searching for a natural solution to improve my family's health, especially since my children were hospitalised 3 times within the previous year! I thought there had to be a better way, and there is!

When my dear friend Malti introduced me to Young Living essential oils, I jumped right in and became a member in June 2013, which was also the height of the haze crisis when the 3-hour Pollution Standards Index (PSI) in Singapore reached a record high of 401. I was very grateful that diffusing Purification at home really helped to remove the smoky odours and purify the air, while supporting my family's respiratory systems too.
Inspired, I started attending classes and reading up to learn how to leverage the power of essential oils and Young Living's oil-infused products to work with and support our body systems naturally to achieve total wellness in body, mind and spirit. In the last few years, my family's health has been completely transformed for the better, helped also by a healthier lifestyle of eating right and living mindfully. We are such ardent fans of Young Living's 100% natural and chemical-free products that we use the entire range from essential oils and oil-infused supplements, to household, personal care and beauty products! Now my friends say they can smell my family (in a good way!) before they see us! Haha!

Of course, as people started noticing that my family was getting healthier and happier, they were curious to know what's our secret. I was more than happy to share our discovery and I was even more delighted that they also reported the same health benefits. In turn, they started actively sharing with their friends and family too! Unintentionally, we created a virtuous circle of passionate sharing and greater wellness for everyone, and it is awesome!
Even friends who have been using essential oils from other companies noticed the Seed to Seal quality difference of Young Living's therapeutic grade oils. This is something that really sets Young Living apart and why I continue to choose and trust Young Living's products. I have been blessed to be able to personally visit a few of Young Living's farms and had the amazing opportunity to touch the beautiful plants and trees, understand the stringent cultivation and harvesting process from the very same dedicated people who work the farms, observe the proprietary machinery, and breathe in the wonderful aroma of freshly distilled essential oils. Heavenly! I also learnt how small batches of plants are distilled and the essential oils tested before Young Living even starts harvesting in bulk, and how every batch of essential oil is tested again after they are distilled so we can be assured that each precious bottle of essential oil we receive from Young Living contains only the purest form of God's wonderful creations.
If you have not visited a Young Living farm before, I highly recommend going at least once to personally experience the Seed to Seal process for yourself. Young Living rewards qualifying members with all-expense-paid retreats to its various farms around the world so you can even go for free! Or you can also make your own way there as the farms are open to the public. Some super enthusiastic members even pay to visit and work at the farms during planting or harvest time. You may know some of the fearless One Droppers who braved sub-zero temperatures to contribute in the winter harvests! Now that is utter dedication!
You can read about their awesome winter harvest experience here. But that's not all, Wellness is just one third of my story. Join me next time as we delve into why Purpose and Abundance are even more important reasons of why I choose and continue to stay with Young Living!
---
If you had enjoyed Marissa's articles and would like to purchase the Young Living oils, please drop Marissa a message at marissa.loh@gmail.com or sign up here to purchase. 🙂