Jul 18, 2022 09:08 AM Central
One Drop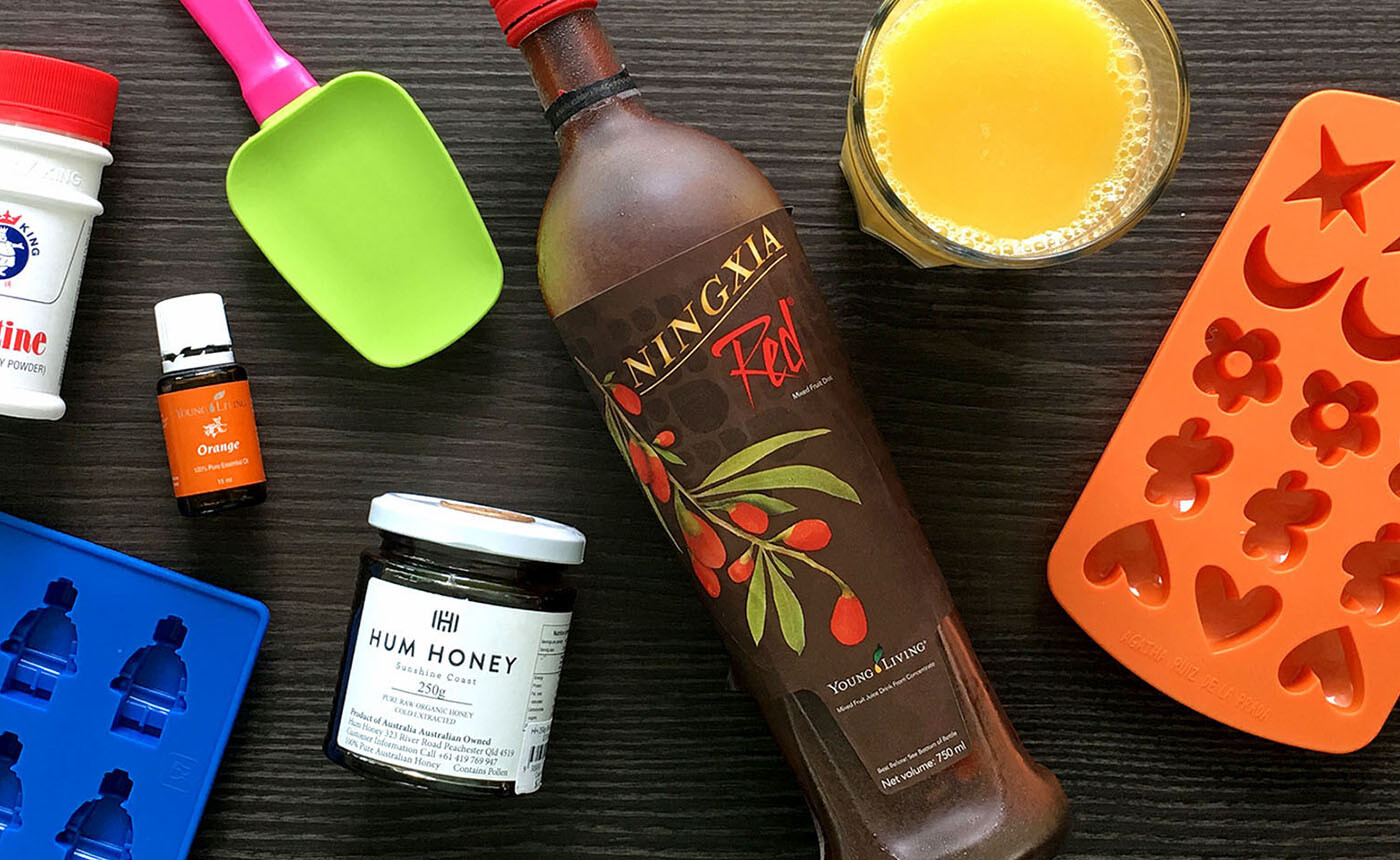 Wow… you won't believe it but I took 4 tries before I managed to get this recipe right. But thanks to all the tries, I also discovered how to make Ning Xia Red Jelly!🙂 AHAHAH which N simply adores to eat! She doesn't like to drink NXR that much so I was really surprised when she offered to eat up ALL the failed gummies (they were actually NXR jellies! hahah)
Anyhow, I finally did get it right, and its really yummy! 😍 It makes a good snack and N asked me earlier if she could eat 10! Of course I said no… haha but its much better to eat this than any other gummy out there in the market! 💪🏻
Ning Xia Red Gummies
---
INGREDIENTS
0.5 cup Ningxia Red
0.5 cup Orange Juice or Apple Juice
4 tablespoons of Gelatin Powder
4 drops of Orange Essential Oil
3 tablespoons of Honey
INSTRUCTIONS
In a saucepan over medium heat, combine Ningxia Red and apple juice together.
Add in the gelatin power and whisk everything together until completely melted.
Add in the honey and whisk again until well combined.
Remove from the heat, allowing it to cool down, then add in some orange essential oil.
Pour the warm mixture into silicon molds and refrigerate for about an hour till hard.
Note: If your gummy is not hard enough, simply add another tablespoon of gelatin powder to your next try.
---
Here's sharing some awesome facts abt the NXR drink. It's really not JUST a NingXia drink. It is a POWERFUL antioxidant drink. Everyone should really try it!
---
If you are interested in trying out the Young Living oils or Ningxia Red, do drop me an email at kaye@onedrop.sg or sign up to buy the products here.