Jun 23, 2022 08:58 AM Central
One Drop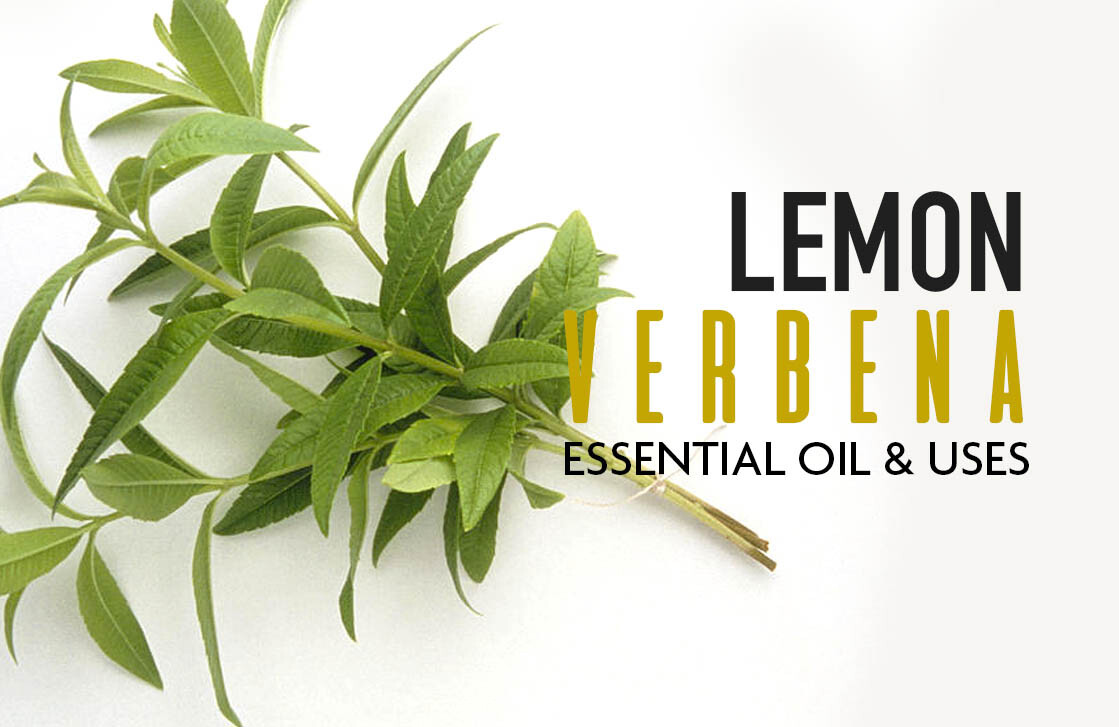 NEW OIL: LEMON VERBENA
This post is contributed by One Drop member – Kaye Ng.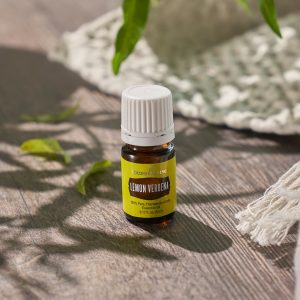 Young Living has released a new single oil this month – LEMON VERBENA! Have you heard about it? First up, THIS IS NOT A CITRUS OIL! So it is not the same as Lemon EO at all.
Lemon Verbena is a species of flowering plant in the verbena family Verbenaceae that is native to South America. It is a perennial shrub or subshrub growing to 2–3 metres high. It has long, glossy, pointed leaves that are slightly rough to the touch and emit a strong lemon scent when bruised – hence the name.
Lemon verbena leaves are often used to add a lemon flavor to fish and poultry dishes, vegetable marinades, salad dressings, jams, puddings, Greek yogurt, and beverages. The leaves are also used in potpourri, or to make herbal teas and as a liqueur flavoring. It has also been widely used as traditional medicine in Latin-American countries.
Some of the more common medical uses of Lemon Verbena include support for the digestive system, skeletal system esp for joints, respiratory system, and the integumentary system. It also helps relax and aid sleep. (webMD)
On a more practical note, Lemon Verbena purifies and refreshes the air when diffused, cleanses the skin, provides a fresh cleansing boost to household cleaners, and smells amazing! This is your go-to cleansing and uplifting oil!
Here are some other practical ways you could use this oil:
Create a spa-like atmosphere and brighten your day when you diffuse this uplifting scent.
Combine Lemon Verbena with a few drops of Peppermint or Spearmint essential oil for a yummy, fresh-smelling home.
Add a rollerball on top for quick topical application and to use it as a daily perfume!
Enhance your favorite DIY sugar scrub, lotion, or Epsom salt recipes with a few drops.
Add it to your household cleaner! Take your cleaning up a notch by adding a few drops of Lemon Verbena to your Thieves Household Cleaner.
And here are some diffuser recipes from YL which you can use with the Lemon Verbena EO.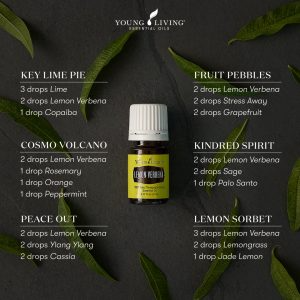 ---
If you like my articles and would like to purchase the Young Living oils or have further clarifications, please drop me a message here or email me at kaye@onedrop.sg. If you are ready to sign up as member to purchase, you can click here. I would love to support you in using the oils for yourself and your loved ones.