Jun 23, 2022 11:50 AM Central
One Drop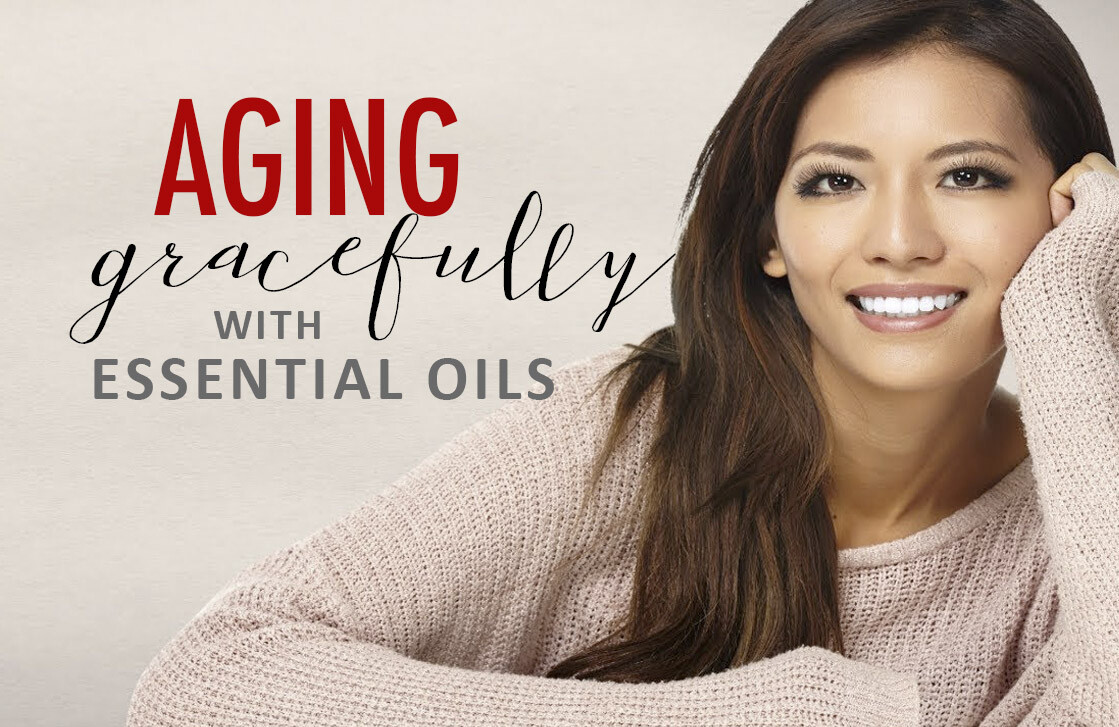 AGING GRATEFULLY
---
This post is contributed by One Drop member – Gennet Song.
Right on the onset of this sharing, I want to say I am a 'moderate' and a subscriber to holistic health and that everything is connected. Not one single modality is the be-all and end-all for my health. This is just my personal philosophy and while I may focus my sharing below on essential oils, this is just the tip of the iceberg of my journey of wellness.
I believe what I think, affects what I feel, and what I feel affects how my body reacts. Without going too far back into the decades of my life, I want to look on my current health and wellbeing as a total package. It's important to me that I trust and believe in what I choose to do.
Physical health is of utmost importance to me. My motivation is that I maintain my strength and vigor to be a healthy mom to my furkids, Avante and Marvelicious, and my partner, Jacq. That's why Gary Young has been and remain such an inspiration – the way he has been playing father to his 2 boys, taking them on physical activities, into the mountains and stuffs when (I believe) he must have been in his sixties!
I am 62 and so happy to be alive and well. I say that because both my parents died from cancer before their fifties! Therefore, I always have the belief that my health will be compromised by my genes and family health history! I take every clean bill of health from my regular health checks as a blessing and I am blessed to be alive!
Now…how do I use the products to support me?
First thing first for me then is taking on and keeping my chemical messengers (hormones) working – especially when science tells me I no longer produce them.
So, my daily ritual are with these 3 MUSTS:
Progessence Phyto Plus (better still if I can get my hands on Progessence Plus from US) to regulate my non-existent Progesterone.
Clary Sage – to manage my Estradiol level and
Myrtle to support normalizing my thyroid. Thyroid – growth hormones.
I do this ritual of marinating myself after shower at least 2 times a day with the 3 musts: –
Progessence on inner arms, above elbows, or below elbows to wrists, or on my neck. I use up to 8 drops each time. Sometimes less.
I use Clary Sage on my inner ankles – where my reproductive areas reflexology points are, or sometimes just around my abdomen.
I use Myrtle on my throat area.
I feel as a woman, they are my support angels to keep me at my feminine best.
Another favorite part of my ritual in the morning is with Brain Power. It is said that consistent and long-term use of Brain Power slows down the aging process, as the oils in this blend are high in compounds that increase pineal, pituitary and hypothalamus activity. Again, I am looking for the growth hormones and melatonin. Like most women, I have prior exposure to hair and beauty products that have petrochemicals. And it helps with cleaning up petrochemicals and brain fog. Everything I need to stay clear headed, motivated from Brain Power.
Liver health is important to me. Here is one of the powerhouses to clearing my body of toxin build up. I used either GLF, Juva Cleanse or Juva Flex daily topically over my liver area. When I finish one bottle, I will rotate to another oil to help my body better.
And finally, my inner health. People who know me usually see me as a calm person. I am not so calm internally. It is necessary for me to create my calm and balance each day with starting my day in meditation. The early morning quietness helps me to sit with a less busy mind, to pray, meditate and create my day. My favorite oils for my morning sitting includes usually those with peppermint or citrus in the blend. Oils such as Believe is great, Transformation is a good wake-up oil…or anything that supports my intention for the day such as, Into the Future, Highest Potential etc…
Overall, I am looking forward to thriving even more as I move forward in age and wisdom. There are so many things that I am incorporating mindfully – observing my thoughts and feelings throughout the day, making sure I eat right, exercise, and most of all enjoy all that I choose to do or not do.
---
If you like Gennet's articles and would to find out more, please go to her website here. If you will like to purchase the Young Living oils or have further clarifications, please drop her a message here or email her at gennetsong@gmail.com. If you are ready to sign up as member to purchase, you can click
here.