Jul 7, 2022 02:07 PM Central
One Drop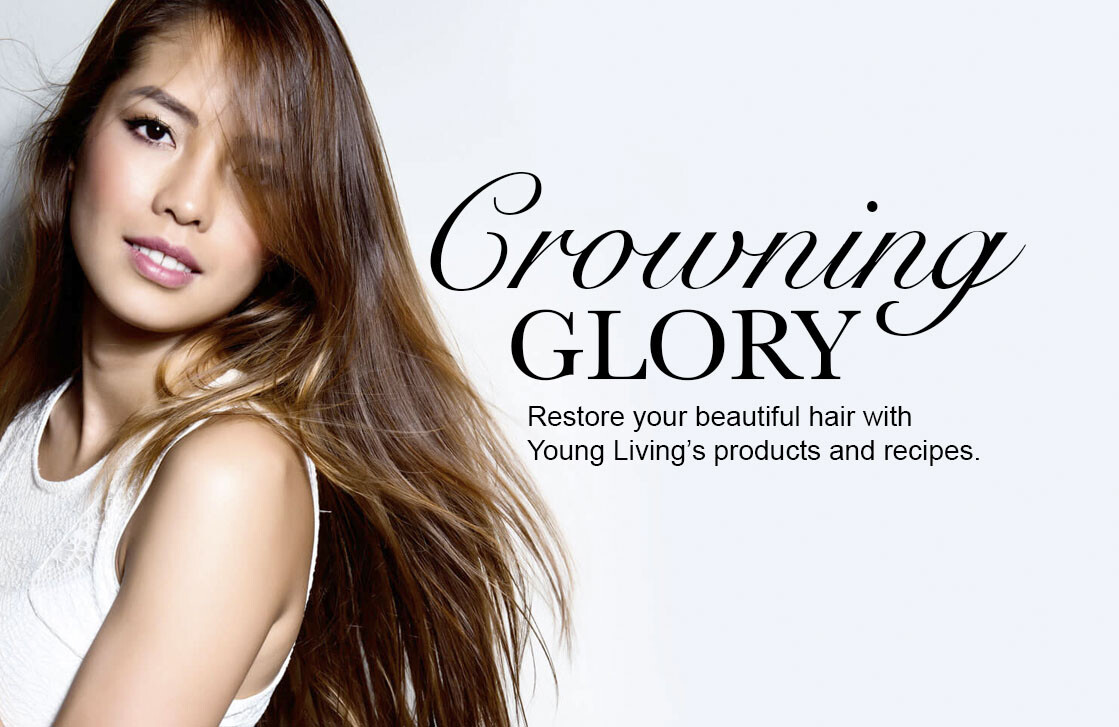 CROWNING GLORY RESTORED
---
This post is contributed by One Drop member – Elaine Ho.
Since my teenage years, I have always been facing issues with my hair. The issue took a turn for the worse with my repeated hair colouring and perm treatment over the years. It was too late by the time I realised that my hair had lost it's natural lustre and body. My hair condition got even worse and worse after my 3 childbirth. By the time I had my third child, I was almost balding. 🙁
I also have highly sensitive scalp that itches and if I use products that are unsuitable for me, I find myself facing dandruff problem and there's a smell emerging from my hair that I was conscious of and did not like.
I remembered spending a lot of money visiting salons on hair treatments for hair growth after having my first and second child. But by the time I had my third child, I was not able to find the time nor the budget to visit a hair salon.
So the problem escalated until I was finally introduced to Young Living! I finally find the solution and the end of my quest for a permanent solution to my hair problem!
I love the diversity of Young Living products. How it is toxic-free and filled with goodness.
You can look at my photos of my progressive results here: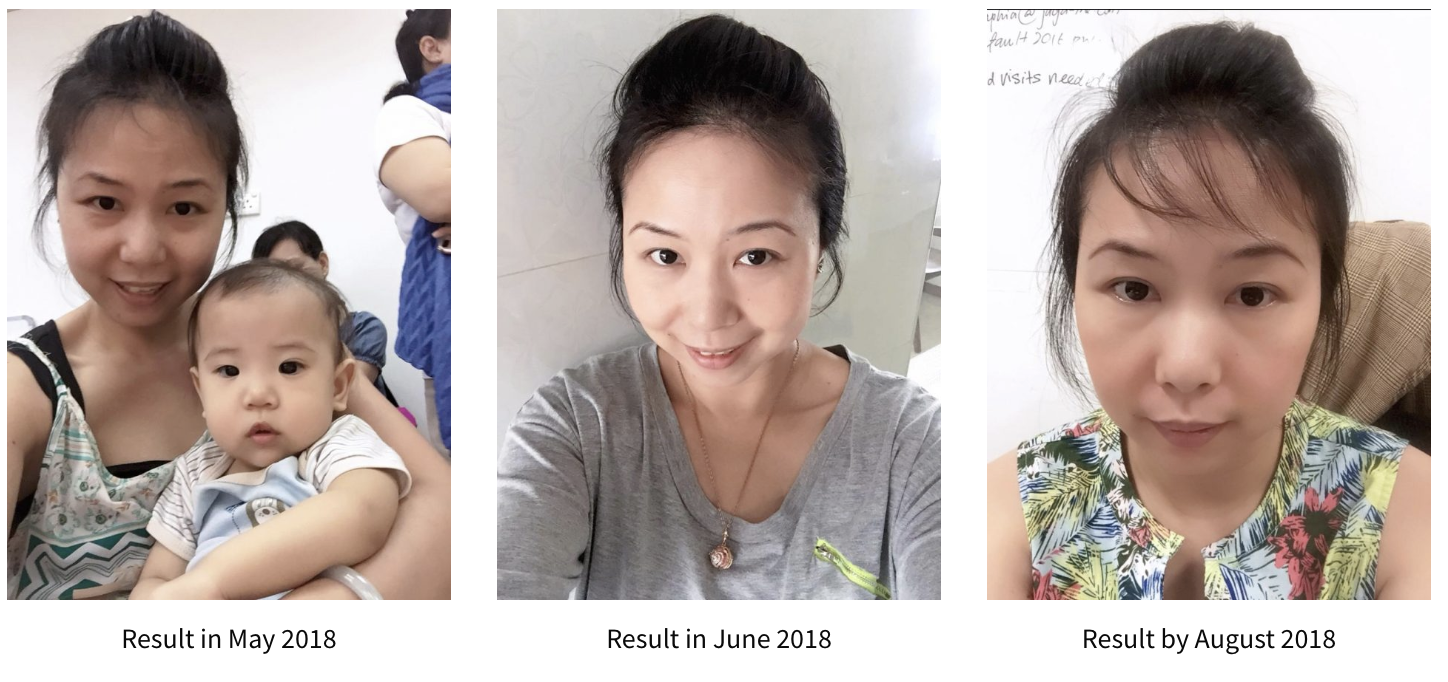 And here's my personal special shampoo blend made with Young Living products:
1/3 Young Living Copaiba Vanilla Shampoo
1/3 Young Living Kidscents shampoo
30 drops of Clary Sage Essential Oil
30 drops of Tea Tree Essential Oil
30 drops of Rosemary Essential Oil
30 drops of Cedarwood
1/3 bottle of Distilled Water
Young Living Copaiba Vanilla Shampoo is recommended for dry hair but since I have oily scalp, I mixed with Young Living Kidscents Shampoo to get a balance. I avoided Young Living Lavender Mint Shampoo which is recommended for oily hair, as I am still breastfeeding.
Clary Sage promotes hair growth and delayed greying or white hair. It may even help retain colours for coloured hair.
Rosemary helps to detox the scalp and keep the pores healthy , encouraging hair growth.
Cedarwood strengthens the hair roots, encouraging thicker hair and more volume.
Tea Tree helps to prevent any scalp infection and reduce itch. Suggested for people who often feels that their hair and scalp smells even after hair washing.
You can choose to add distilled water to further dilute the mixture and for longer usage.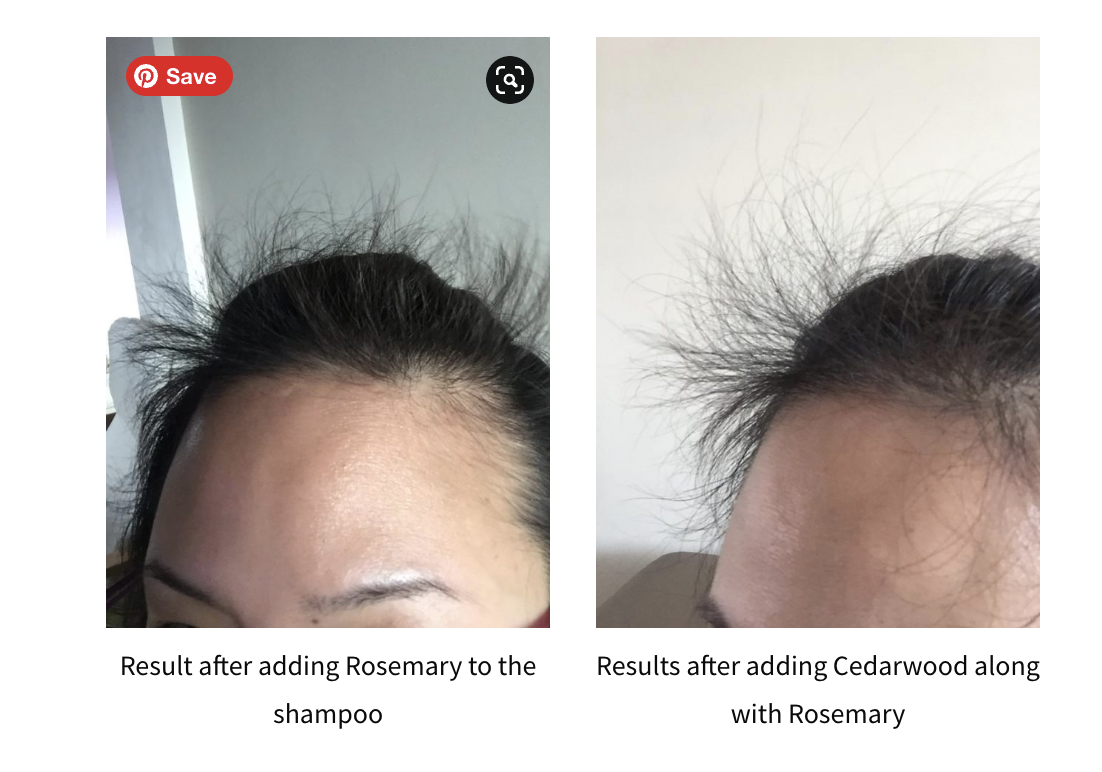 I came up with the blend based on my own usage, knowledge and experiences with the oils. You may also try using essential oils like Roman Chamomile to help with the delaying of grey hair and maintaining of hair colours.
I believe good hair stems from a well maintained scalp. It's just like if you want to have beautiful flowers, the soil must be in good condition too. So taking care of our scalp is the first step to good hair health!
Also to note that it is very important to understand the scalp condition before jumping in to any hair care or scalp treatment. If not you may end up spending a lot with no results. 🙂
---
If you like Elaine's articles and would like to purchase the Young Living oils or have further clarifications, please drop her a message here. If you are ready to sign up as member to purchase, you can click here. I would love to support you in using the oils for yourself and your loved ones.