Jul 10, 2022 10:34 AM Central
One Drop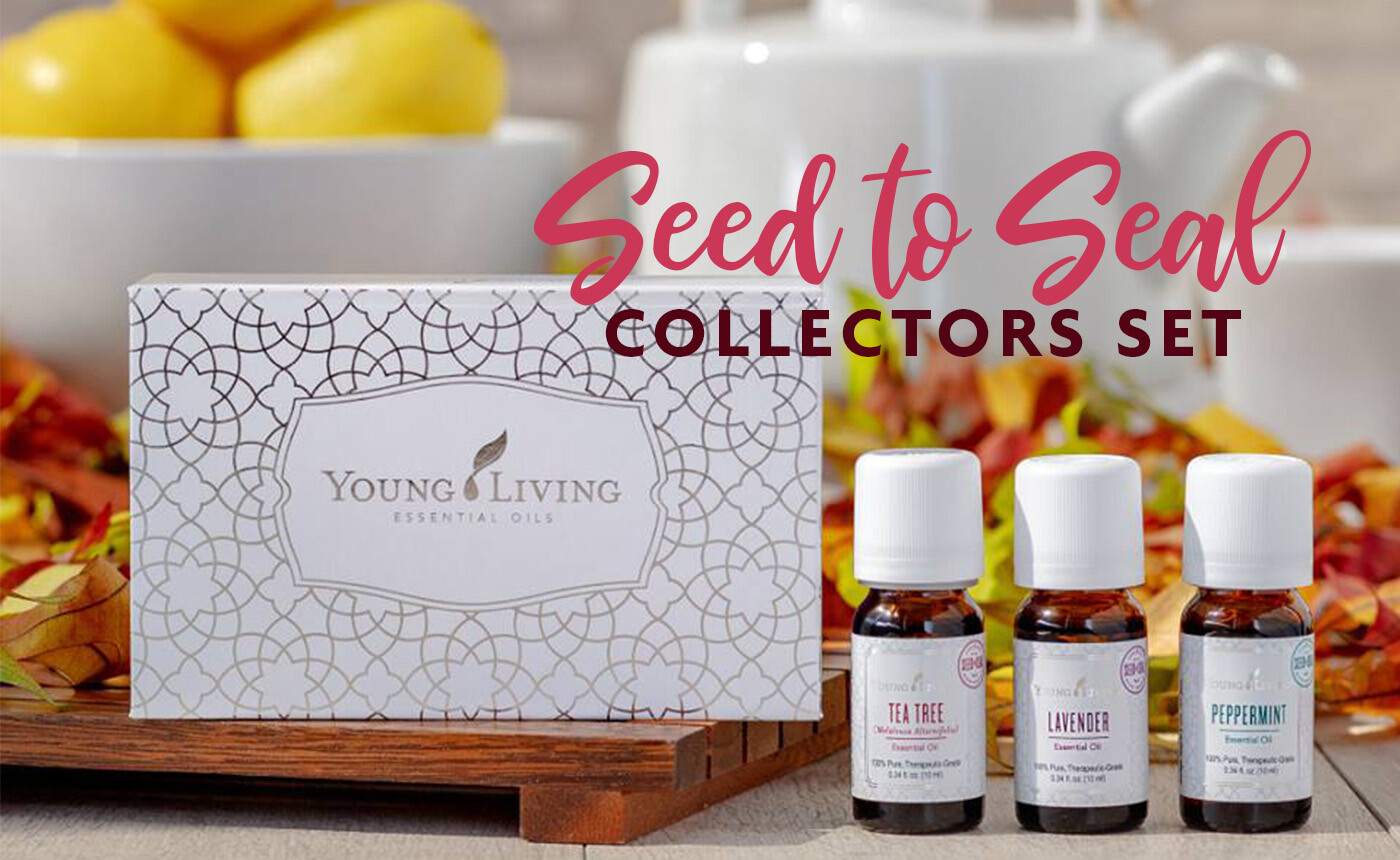 SEED TO SEAL COLLECTOR SET
---
This post is contributed by One Drop member – Kaye Ng.
This month, YL released their Seed to Seal collectors set and its GORGEOUS! Not only that, these bottles come in never before 10mls!
Each set comes with a beautiful brochure that explains Young Living's Seed to Seal process as well as containing 3 very special and useful oils (obviously though, I will not open my set! hahah)
So what and why is Seed to Seal so important for us?
Millions around the world have discovered the benefits of pure essential oils, derived naturally from plants. We're committed to establishing and maintaining the ultimate, industry-leading standard in essential oil products. For us, the non-negotiable benchmarks for delivering a product that our customers can feel great about are multifaceted and exacting. We're proud to offer an extensive line of essential oils and essential oil-infused, plant-based products that represent the best of nature—through the standards of our Seed to Seal program.
Young Living embraces a rigorous quality control standard to help ensure our products meet strict specifications. Seed to Seal is our set of standards that helps ensure that with every pure essential oil and Young Living product your family uses, you're enjoying the benefits of our global resources, industry leadership, and over two decades of innovation. The result? A pristine final product that you know has been created with conscientious Sourcing, Science, and Standards—the three pillars of Seed to Seal.
As the leader of the essential oils movement, Young Living is paving the way for every other essential oil company to improve processes that protect our planet and ensure the highest quality standards.
Watch this video to learn more about how Young Living is driven by a desire to serve the global community and to inspire our employees and customers around the world.
Isn't it amazing to see how our oils are produced? This is why we trust Young Living, because no corners are cut – every bottle of oil is created purely for its full therapeutic benefit. Now lets explore the three oils in the set.
🌿
LAVENDER
Lavender is called the Swiss Army Knife of oils for a reason. Its versatility makes it an oil to keep on hand at all times. Lavender is most known for its relaxing and skin-care properties. Try diffusing before bed, adding a few drops to your bath, and enhancing your favorite skin-care product with a couple drops.
• It has balancing, calming properties.
• It reduces the appearance of blemishes and enhances the appearance of a youthful complexion.
• It can soothe the skin after a day in the sun.
☘️
PEPPERMINT
Peppermint is known for its cooling, tingling sensation when applied topically on the skin. The naturally occurring constituent menthol is responsible for this sensation, and many sports creams include a synthetic version of menthol. Peppermint is also a wonderful essential oil to create energizing aromas in your diffuser!
• It is cooling to fatigued muscles after physical activity.
• It creates an invigorating and refreshing experience when inhaled.
• It provides a refreshing experience when mixed with your favorite shampoo or applied to skin after a warm day in the sun.
🌱
TEA TREE
Tea Tree oil, also known as Melaleuca Alternifolia or Melaleuca oil, is one of the most widely used and extensively researched essential oils, making it a must-have for every home. Add a couple drops to your Thieves Household Cleaner for an extra clean, add it to your favorite DIYs, or apply it on your skin to help reduce the appearance of blemishes. Tea Tree is a key oil in our Maximum-Strength Acne Treatment.
• It reduces the appearance of blemishes, cleanses skin, and can help maintain healthy-looking skin.
• It can help eliminate musky odors.
• It has cleansing properties.
• It helps maintain the appearance of healthy skin and nails when applied to feet and toenails.
Go collect this set of oils right away! IT IS A COLLECTORS ITEM! 🙂
---
If you are interested in trying out the Young Living oils, or would like to find out more do drop me an email at kaye@onedrop.sg or sign up here to buy the products.