Jul 11, 2022 02:08 PM Central
One Drop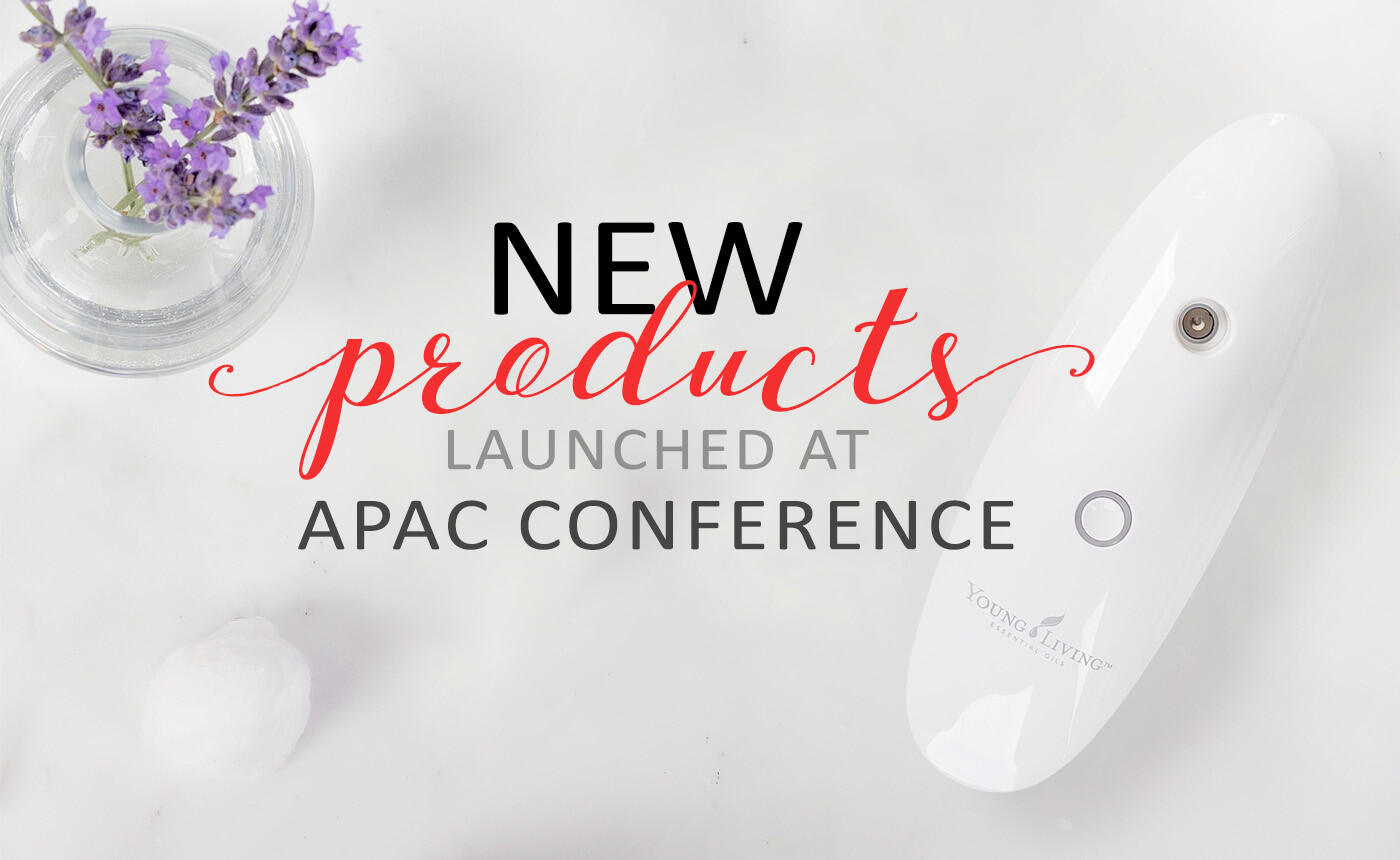 NEW PRODUCTS LAUNCHED AT APAC
---
This post is contributed by One Drop founder – Kai Tan.
The first ever Young Living APAC Convention completed in Kuala Lumpur over the weekend of February 23 to 25th with some greatly-welcomed and highly anticipated product launches. Some of these items include products previously launched in the USA market and not yet available in our regions. And the rest were brand new never-seen-before products that are being made available first in the Asia Pacific Region. Here's a quick look at these exciting products that will be available for order in the various APAC markets over the course of March to April.
Specifically, Singapore is launching items 1-5 from 12 March 2018 onwards.


This gorgeous chemical-free range of cosmetics stole the show at the Internatonal Grand Convention in 2017. Built on Young Living's advocacy for a sustainable green and clean lifestyle for all, this bold product launch fills a gap sorely unmet for a long time for discerning women who want confident solutions without compromise in ingredients. Read these blog posts to learn about the Savvy Minerals.
2. Mirah Luminous Cleansing Oil

Formulated with essential oils like Sandalwood, Rose, Jasmine and put carrier oils like jojoba and argan, this facial cleanser removes pore-clogging impurities without stripping away the natural oils our skin needs. This gem is super gentle on skin but tough on make-up, dirt and oils that clog. I love how easily the formula can cleanse in ONE round, how it washes off easily with water and how it leaves the skin nicely moisturised! This rockstar will very quickly top as one of the favorites in your YL cleansing regime.
3. Mirah Lustrous Hair Oil

This is a luxurious, multi-tasking hair treatment formulated to help keep your locks soft and shiny, no matter your hair type. Infused with Abyssinian, Monoi, Camellia and Argan oils; PLUS Ylang Ylang and Rose essential oil, this hair treatment is ideal for conditioning, styling and finishing.
Say goodbye to flyaways, tangles, frizzy damaged hair. You get to nourish your hair health back to its glory with this formula that is vegan friendly and contain no of the harsh paragons, sulphites, phthalates and synthetic petrochemicals.

Here's a nice twist to the popular fidget spinner! The AromaSpinner has 3 custom-designed buttons that allow you to add essential oils to. This fun, on-the-go way to diffuse essential oils offer parents and kids hours of fun and focus simultaneously,
5. Gentle Mist Personal Diffuser

Portable, compact and battery-operated, this travel-friendly diffuser allows you to diffuse your favourite essential oils on-the-go in planes, cars or gym. Such a darling to have to keep your skin and space fresh and invigorated!
6. Kunzea Essential Oil (Single)

Native to Tasmania Australia, the Kunzea oil is distilled from the leaves and green branchlets. Kunzea was used for centuries by native cultures and is referred to as the "White Cloud". Comparable to Tea Tree oil, Kunzea shares similar properties but offers a more pleasant aroma and milder feel when applied topically. The active components of the oil trigger the body's own healing process to relax muscles and ease mild discomforts from areas of inflammation. The aroma of Kunzea supports relieve of nervous tension, stress and mild anxiety.
Currently an APAC exclusive, Kunzea will only be next available at the Young Living International Convention in June 2018
---
If you are interested in trying out the Young Living oils, or would like to find out more do drop me an email at kaye@onedrop.sg or sign up here to buy the products.