Jul 14, 2022 12:27 PM Central
One Drop
SAVVY MINERALS TIPS AND TRICKS
---
This post is contributed by One Drop member – Kaye Ng
Ok, lets be honest, using mineral make up is not always the easiest. If it was the EASIEST, CHEAPEST and MOST CONVENIENT was of putting on makeup, all those other toxic versions out there would simply not be selling. But there are ways and tips to make your make up experience with the Savvy Minerals range a breeze – here's sharing my 10 tips with you.
Right Brushes – Brushes are important. Make sure they are not too huge for the cover size. If your brush is too big, you will end up making a huge mess as you try to dip, tap and swirl your mineral make up off. Also you may find that the pigments are then on a different area of the brush and will not help in proper coverage of your face. SO make sure the brush you use is not TOOO BIG!


Dip, Tap and Swirl – If you don't want to have sudden chunks of colour on your face, it is VERY important to remember these steps. First, DIP your brush gently into the powder. You will then get alot of powder/pigments stuck to your brush. DO NOT PUT IT ON YOUR FACE AT THIS POINT! You will get a huge colour block on your face and will look like you belong instead on the chinese opera stage. 😂 Secondly, SWIRL your brush on the side of your makeup cap to allow the pigments to be covered around the bristles. Lastly, TAP your brush at the edge of the cap. This ensures that the excess pigments fall off the brush.






Layer It – The make up range is very very forgiving, HOWEVER, it doesn't mean that its coverage is not good. So start with covering your entire face with a foundation evenly, and then slowly build up over areas that are more problematic. Such as if you wish to cover up redness or freckles. Remember that this is NOT a concealer. It is not going to cover it 100%, but it will instead give you a nice even colour and fade imperfections. So if you want to look nice and even colored, remember to cover your whole face first then build up over the problem areas.


Circular Motions – To blend your makeup into your skin so you don't look like you placed a horizontal swipe on your face or to ensure you look nice and natural, always remember to apply your make up in a circular motion. Esp for your foundation. This will help to blend your makeup into your skin nicely.


Keep Blending – I can't stop emphasizing this to people. When you look into the mirror and you think that your foundation, blusher or eyeshadow is already nicely blended togther, BLEND AGAIN. It is most important to do so! You want to look natural right?






Match your Neck – Remember that your foundation colour should match your neck colour. So when you apply your foundation, remb to also blend down to your neck! If not you will have your face one colour and your neck another colour! 🙈 Just like below 👇🏻 AHHHH NO NO NO!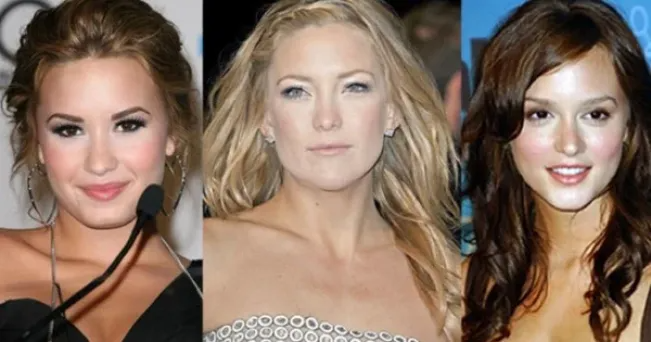 Wetter and Darker – If you decide to put on the foundation with water or with a serum etc, expect the SM foundation to go up to 3 shades darker. It will become much more intense in colour. If you are someone who is also prone to oily skin, your foundation colour might also darken in time thanks to oxidization. So choose a shade lighter, or try the make up with a wet brush so you can see how the colour will appear on your skin. My own personal preference for my skin is that i always use the foundation dry. I prefer to blend it in and work it up, then to use a wet brush to get the foundation to stay, as it is harder to blend in a wet foundation, and the colour is immediately darker – which means it is also harder to build up coverage. Test the make up till you get a colour that you are comfortable with.


Mix It – There are fewer colours now. That is true, though I have no doubt that the range will just grow exponentially. Some colours might be a little too orange for your liking, and others may be a little too pink. Or the Dark 1 foundation may be too dark and the Warm 3 may be too light. What do you do now? MIX THEM! I love the fact that they are all simply mineral pigments. So mix them up evenly and you can achieve the colour you want. My favourite mixing? – On a Whim Lip Stick with Abundant Lip Gloss. 💋 Perfect for me!


Liquid Foundation – Convert the powdered foundation to a liquid foundation by just mixing the pigments together with your current Young Living moisturizers. I enjoy using a pump of moisturizer in my palm, mixed with some pigments and then applying that onto my face with a brush. Its easy to do and the coverage is "thicker".


Concealer – Need a concealer? If you are looking to cover bad eye bags or spots, choose a foundation colour that is perhaps one shade lighter that the one that you use. Mix it with a light serum or moisturizer and use it to cover blemishes. You can also use your existing foundation colour and build up more over the areas you want to cover, blending and buffing it in. After this, continue with you normal foundation and you should be all set!
---
If you are interested in trying out the Young Living oils, or would like to purchase the PSK do drop me an email at kaye@onedrop.sg or sign up to buy the products here.