Jul 14, 2022 01:16 PM Central
One Drop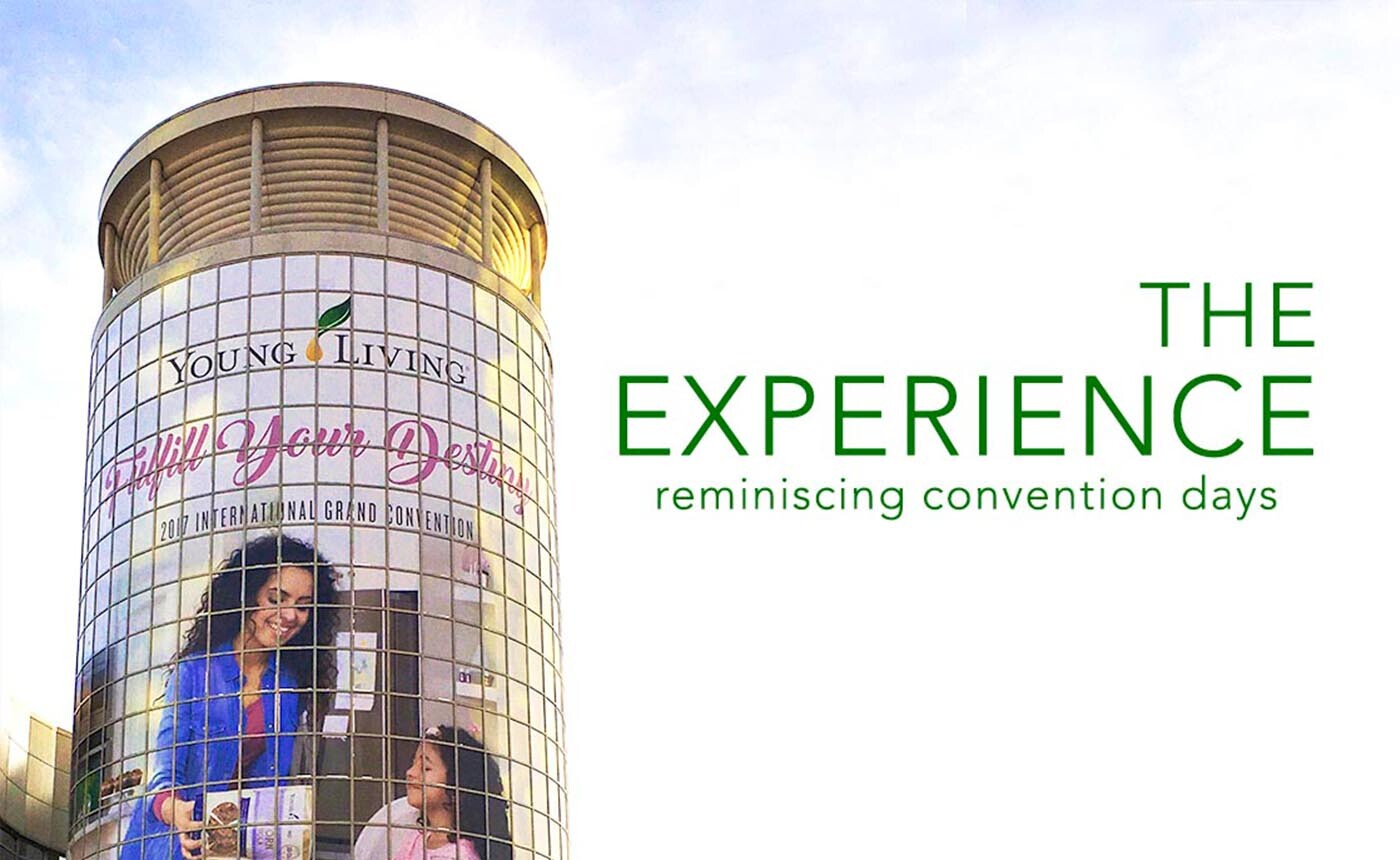 MY CONVENTION EXPERIENCE 2017
---
This post is contributed by One Drop member – Ranna Seah.
This year, I was prompted by Kai and KerYew to go for Convention at Utah – Salt Lake City. The prompt is pretty powerful and I felt sort of anointed as I get my lazy ass moving in booking my convention tickets, hotel, air tickets, ESTAs AND I was even brave enough as to book for Heidi (my 7 years old daughter) to join me! But I will chuck her into kid's camp though. Kids camps tickets are even more expensive than my convention ticket…but I wanted to do this because:
The convention happened in June and it's school holiday!
Heidi has a very chirpy personality and I just know she will definitely enjoy the culture of the kids' camp.
Very brave indeed…haha but Heidi and me were also very lucky to share a hotel room with Faith & Jonathan, and as they had been to convention before, I felt safe being around them.
So I hope the following tips I am going to share will be useful to you should you be attending convention next year onwards. 🙂
#1 Prepare Your Luggage Space
For this trip I was very grateful for Kai's constant reminder to bring bigger luggage. Convention always means new product launch…so it's a BUY BUY BUY trip!
As Heidi and me were allowed 23kg x 2 each. And in US, the airline check-ins don't weight all your luggage together and balance the weights. Nooo…they want you to keep to strictly 23kg per luggage! Like say you have one at 20kg and another one at 26kg. You have to shift that 3 kg from the 26kg to the 23kg luggage. Get it?
They are nice enough to let you repack your luggage and adjust the weight though…hehe…so do make sure your luggage is a good hefty size. The cloth type that Faith & Jonathan brought are better than my hard case type and can pack in more stuffs. Faith mentioned you can get those luggage at Giant for a really good price.
#2 Ningxia Nitro and Ningxia Red
Again I have to be very grateful to Faith & Jon here again…because of our time difference, we will definitely experience jetlag while in US. So Faith kept pampering me with Ningxia Nitro and Ningxia Red…wow…combining these 2 really kick the jetlag to one corner sia! No joke!
I also took out Brain Power to roll on my head stem and behind my ears during those convention sharing sessions.
#3 US Hotels Do No Come With Electric Kettle (most of them, we think)
So do bring your own small, handy and portable one if you need to make your Slique tea or…in Heidi's case…milo…
#4 Utah Weather
Utah is a weird place…in my opinion that is…the first 2 days when we were there, the weather was rainy and chilly. Somewhere around 14 to 16 Degrees Celsius. So it was rather wet and cold during the first 2 days. But on the 3rd day, the weather took a sunny turn and it was bright and sunny but with rather piercing rays you can feel on your skin. I don't really know how to describe it. It's not really hot, rather cool even…but the sun rays' are rather piercing and painful if you stay under it too long. However, the weather will take a dip in the evening so be prepared to have your sweater/cardigan/jacket on when that happens at around 6pm. So make sure you are prepared for all the various weather changes.
#5 Collecting Orders at Convention
I am not sure if things will change next year, but for this year, we can lock in our orders online, submit and then wait for email notification before we can go over to pick up our orders. So I placed my order on day 01 night after the announcement of the new products and by day 02, I was able to collect all my orders. The orders fitted nicely in my luggage and since my hotel was rather near convention, I just make a quick dash back and then return to attend my next class. So it also does benefit to stay near the conference.
#6 Lunch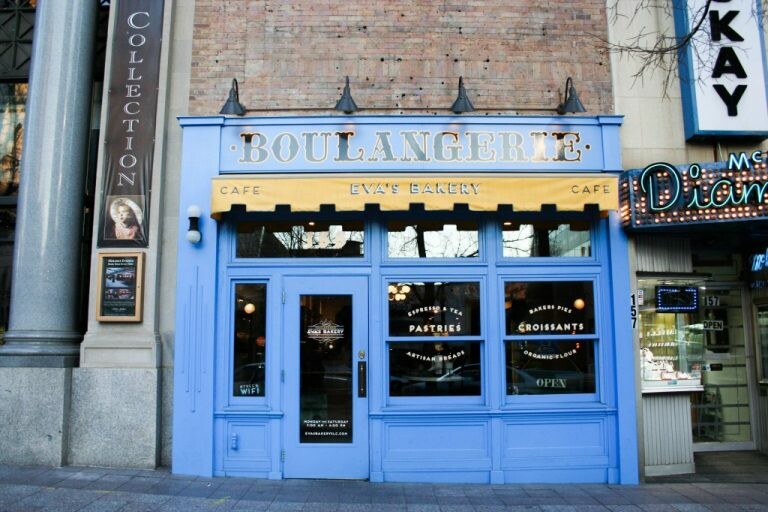 There are some really nice and traditional cafes around Salt Lake City and I really wished I have had done more research!!! I don't really take my lunch inside the Convention Center. The best lunch I enjoyed was my packed lunch (my coffee and croissant sandwich from Eva's Bakery) with Diane. It's very filling and took me 2 meals to finish it. The pizza at the City Creek food court is really good too. I really enjoyed it.
Oh and that time when I was early at the training hall cos I packed my lunch, I made 4 new friends there~ Young Living Members are really so nice and sweet…hehehe…
#7 Clothing/Shopping
Last but not least, cos June is summertime sale in Utah, I feel that I shouldn't have packed so much clothes! I should leave the space for new purchase at GAP or H&M. The sundresses are so cute!!! I bought 2 for Heidi~
Most of the shops in Salt Lake City are close on Sundays. So please do your research to avoid disappointment.
In summary, Heidi and I had really enjoyed our experience at the convention even though I wished I had planned better and visit the lovely cafes. There is one really nice classic cafe at Lion House which I chanced upon when I was walking around and taking photos with Heidi. I wished I had just sit down and order a cake or something. I thought I could go back again on Sunday but alas…it's closed on Sunday. So be sure to plan and enjoy Salt Lake City as well as the convention~
Oh and I managed to squeeze into the Children's Discovery Museum with Heidi before they close for the day. That was one of her highlight for the trip! 🙂
Hope you've enjoyed my article and tips for a good convention experience!
---
If you like my articles and would like to purchase the Young Living oils or have further clarifications, please drop me a message here or email me at fabulana@gmail.com. If you are ready to sign up as member to purchase, you can click here. I would love to support you in using the oils for yourself and your loved ones.