Jul 14, 2022 01:21 PM Central
One Drop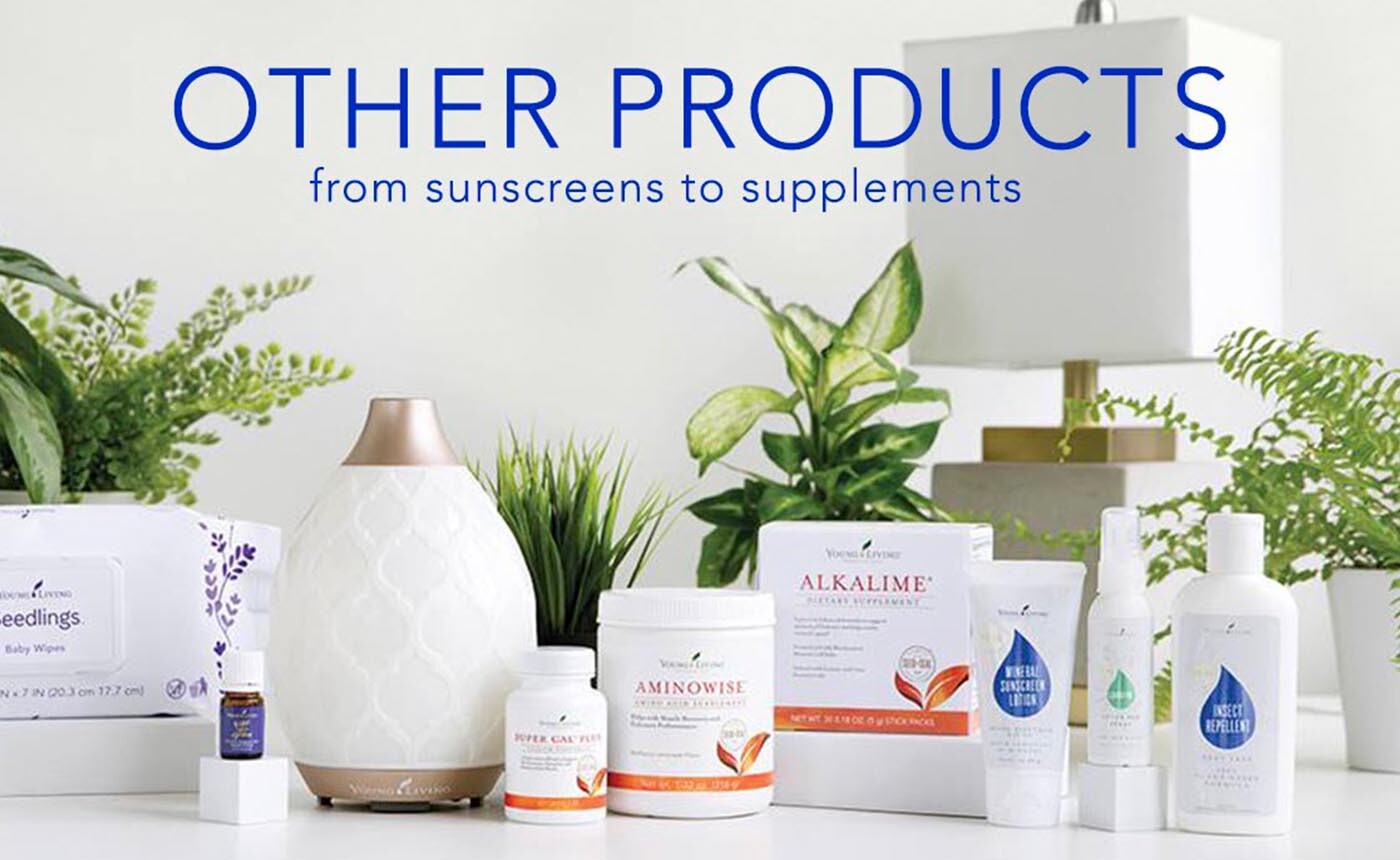 CONVENTION 2017 OTHER PRODUCTS
---
This post is contributed by One Drop member – Kaye Ng.
I know I know, the excitement doesn't end. There were so many new products being launched this year! 😍
Lets go through this one by one.
*I'm leaving out the seedlings range for now if not my post will be CRAZILY long*
DESERT MIST DIFFUSER
Young Living's Desert Mist Ultrasonic Diffuser is a brand-new, custom-designed diffuser made to look like a beautiful and elegant vase. IS IT NOT PREEETTTYYY?!?!?! ❤️ It functions as a humidier, atomizer, and aroma diffuser. 🙃 The Desert Mist also offers multiple settings—High, Low, and Intermittent. On high, it runs approximately 5 hours continuously, on low – at 8 hours and the intermittent mode runs approximately 10 hours.
The Desert Mist is designed to run longer and offer more features including 10 LED colored light options *swooon*, including an alluring candle-like flicker mode.
AMINOWISE
AminoWise is more than just an amino acid supplement. It is triple-targeted with branched chain amino acids for muscle building and repair, polyphenol and antioxidants for recovery, and a hydrating mineral blend to replace important minerals that are lost during exercise.
I've personally been looking for a h
ealthy BCAA supplement and was so excited that this came out! 👊🏻
It supports muscles during and after exercise, reduces lactic acid build up through a complex blend of antioxidants and minerals, supports the production of nitric oxide improving vascular blood flow, AND contains branched chain amino acids which aid in preventing muscle catabolism from exercise!
SUPER CAL PLUS
There are plenty of calcium supplements you can choose from, but Super Cal Plus was created to offer more than just calcium and minerals—it's a true bone-health supplement.
With a synergistic blend of bio-available calcium, magnesium, vitamins D and K, and other trace minerals derived from red algae harvested off the coast of Iceland, Super Cal Plus supports the structure, integrity, and density of bones and teeth. This is done by supporting supporting the body's ability to resorb bone tissue (osteoclasts) and deposit new bone tissue (osteoblasts).
Don't take your bone health for granted even when you are young. Good support should start now and not when you are broken!
MINERAL SUNSCREEN LOTION

OTC APPROVED!!! SHOUT IT EVERYONE! 📢 A Minerral Sunscreen Lotion that provides protection against UVA and UVB rays without harsh chemical ingredients! WHOOOOTTS!
Finally a sunblock I can use on my face and on my kids without fearing the nasty toxins! This prdt offers broad-spectrum SPF 10 protection using naturally derived plant- and mineral-based ingredients, including non-nano zinc oxide—a physical UV blocker.
It is formulated without UV chemical absorbers, parabens, phthalates, petrochemicals, synthetic preservatives, synthetic fragrances, or synthetic dyes. Best part? It is water and sweat resistant for 80 minutes. 🏊🏻
LAVA DERM AFTER-SUN SPRAY
Check out what I can actually claim about this product! I tried it on my skin and it FEELS GREAT! 😍 This naturally derived after-sun spray offers temporary relief from the pain and itching of minor burns, minor cuts, sunburns, scrapes, insect bites 🕷, and minor skin irritations!! WOW WE CAN SAY THAT! Imagine it! I tried it on my dry and itchy skin and it worked like MAGIC!
Using menthol from mint, this spray soothes and cools the skin. Plus, its moisturizing qualities – from ingredients such as aloe, Lavender, and Helichrysum – also help prevent peeling skin and leaves it feeling soft and smooth. With a vegan-friendly formula, it is made without alcohol, synthetic fragrances, or synthetic colorants!! I'm gonna buy 10 of this!
INSECT REPELLENT
Ok, you have to smell 👃🏻 this product to believe that it works. The smell is strong but not over powering. Its a nice fresh scent that WILL DEFINITELY keep the bugs away! Tested to be 30% more effective than other natural brands in the market. , and uh-huh you can say it: BUG REPELLENT! 🐛
It is clinically proven to repel mosquitoes and other tiny invaders using only 100 percent naturally derived, plant-based ingredients. And finally a product that works and is formulated without DEET, parabens, llers, phthalates, petrochemicals, animal-derived ingredients, synthetic preservatives, synthetic fragrances, or synthetic colorants!!
SHOUT HURRAYYY PEOPLE!
So yes these are the new products and THEY ARE GREAT! Super helpful to have in the household and my favorite from these are the repellent, the spray, the sunscreen, aminowise… oh wait.. THATS LIKE EVERYTHING. hahahahah! *GOSH* Young Living needs to stop stealing my money!
---
If you are interested in trying out the Young Living oils, or any of the new products, please email at kaye@onedrop.sg or sign up to buy the products here .