Jul 14, 2022 01:05 PM Central
One Drop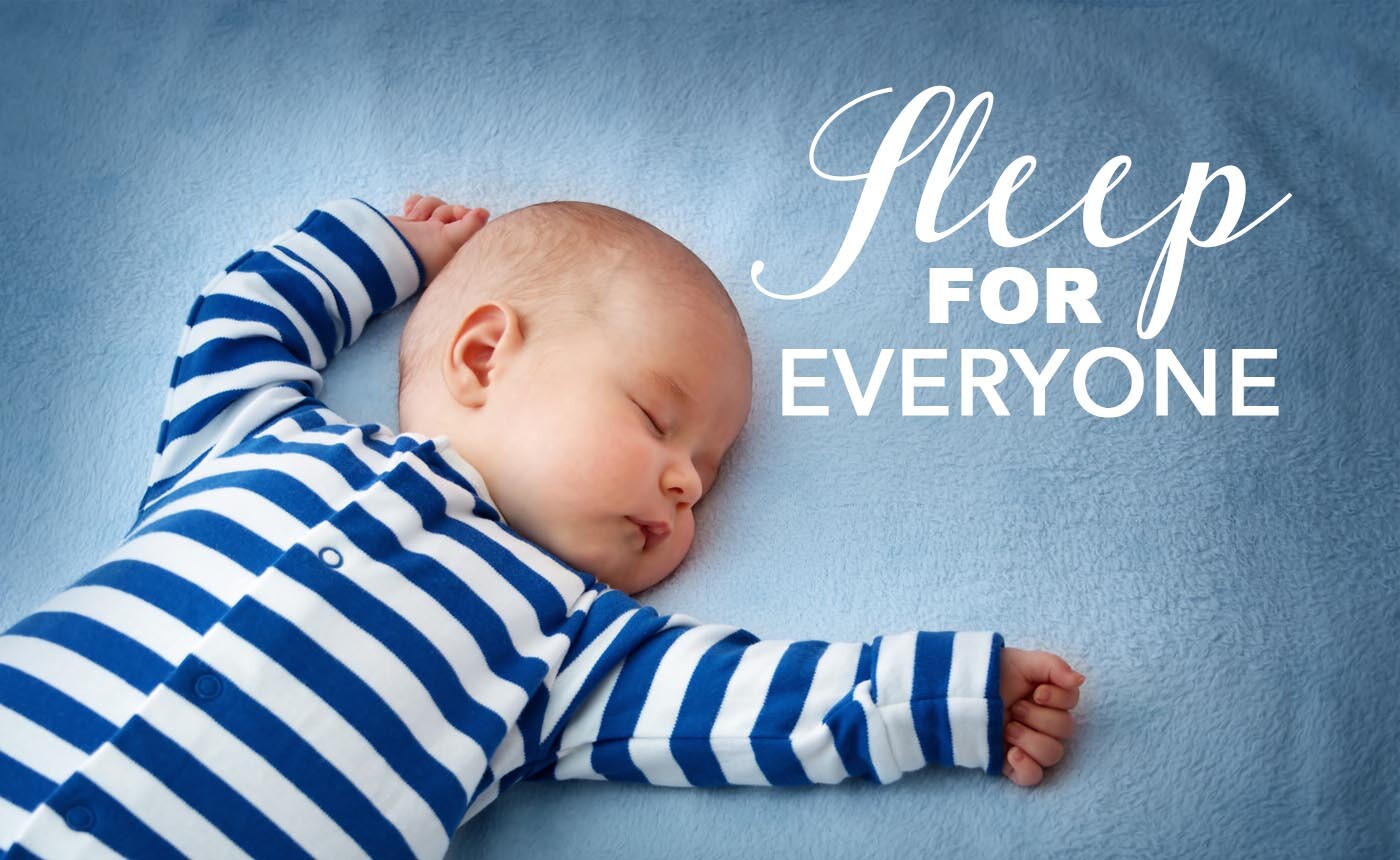 RESTFUL SLEEP FOR BABIES & MUMMIES
---
This post is contributed by One Drop member – Charlene Tan
As a first-time mum, sleep is a topic that has recently become especially close to my heart. The focus is for babies to sleep as much as possible so that mummies can rest well!
For reference, check out this baby, children and adult sleep chart:
| | | | |
| --- | --- | --- | --- |
| Years \ Per day | Total Sleep (hrs) | Night Time (hrs) | Naps (hrs) |
| Newborn ~ 4 months | 16 – 18 | 8 – 9 | 7 – 9 (3-5 naps) |
| 4 ~ 12 months | 12 – 16 | 9 – 10 | 4 – 5 (2-3 naps) |
| 1 ~ 2 years | 11 – 14 | 10 – 11 | 2 – 3 (1-2 naps) |
| 3 ~ 5 years | 10 – 13 | 10 – 11 | 0 – 1 |
| 6 ~ 12 years | 9 – 12 | 10 – 11 | 0 – 1 |
| Adults | 7 – 9 | 7 – 9 | 0 |
For newborns and babies, it is important to have them sleep as much as they can both in the day and at night. Many first-time parents are excited to introduce the world to the newborn and may over-engage the senses in the day. For some parents who would prefer the baby to sleep longer through the night may try to restrict naps in the day. These activities actually result in overtired babies and compromise on the quality of their sleep.
Both babies and adults thrive on having a routine and having a fixed sleep schedule allows you to have a well-deserved rest too. For me, this worked well for Baby Aven for 6 months! Having a schedule for him allowed me to find pockets of time to rest and sleep amidst the demands of being the primary caregiver.
At around 7 months however, Baby Aven decided that he was all grown up and naps are not for him. It was extremely difficult to get him to nap in the day. The maximum number of nap hours he would take in the day was 2 hours! The sudden change in his once predictable sleeping pattern threw me off guard. I was frustrated and upset with Baby Aven and would try ways and means to get him to stick to his old schedule. We can't win a baby, can we? After one week with many failed attempts, it struck me – if he's not following his schedule, then maybe the schedule needed to change to suit his new needs! After all, we are all unique individuals and will have different needs at different stages of growth.
Take time out to learn about your child's needs and adapt your schedule accordingly. I focused on his total sleep hours instead of the number of naps in the day. So, I would have Baby Aven begin his sleep routine earlier at 5.30 – 6pm and if he wakes up earlier than 7am the next day, I would leave him in his cot and not engage him until his supposed wake time.
I've found the following routine and actions extremely useful in promoting a baby's sleep:
1) Implement a fixed routine before bedtime
Performing the same set of actions daily from birth will help your baby recognise the cues for bedtime. Come up with your bedtime routine and do it every day. This is Aven's bedtime routine for your reference:
Wash his bum bum with Kidscents shower gel
Sing a song and wipe him down with clean warm water
Change into a new set of diaper
Quick massage (see next point)
Change into his long sleeves pyjamas
Feed him his milk
Pat to sleep
2) Gentle massage with Sensation Massage Oil
Pump Sensation Massage Oil on hand and rub your palms together
This action is to promote rest and bonding between mummy and baby. Therefore, technique is not important over here. Focus on your touch and build that connection with your child
3) Diffuse your child's favourite essential oil
Some of my favourite oils for Baby Aven's night time diffuser are:
Single Oils: Cedarwood, Idaho Balsam Fir, Northern Light Black Spruce, Pine, Cypress, Hinoki
Blends: Gentle Baby, Peace and Calming, Sacred Mountain, Stress Away
You may notice that my choice of single oils consists of oils from big, tall trees. If you have ever been to the woods, you would have experienced a very special sense of serenity and calm. These oils from the big, tall trees help to promote a sense of security and stability. The blends, as evident in their names, promote the emotions that will support the baby in sleep and rest.
4) Sing or hum a lullaby
Honestly, the tune, pitch and lyrics do not matter to the baby. What your baby wants to hear is your voice, and to feel your calming presence. Apply some oils on your chest and neck, and allow yourself to unwind for the day too. Rockstarpapasan's favourite tune is Edelweiss. Seems to work 90% of the time with Baby Aven.
These suggestions may help to promote rest for your baby and you too! Ultimately, you will want to pay attention to your baby's growth and adapt your schedule accordingly. I pray that as mums, we get to rest as much as possible so that we may have the energy to give as much of ourselves to our families!
---
Charlene is a trained ontological coach who partners women in discovering and embracing their innate giftings and strengths. She has incorporated Young Living into her profession, and home. Today, she travels extensively to empower women in achieving balance and help other mothers embrace the Young Living lifestyle. Follow her adventures at

www.mygiftroom.me

or @minimomma on Instagram.
If you like Charlene's articles and would like to purchase the Young Living oils, please feel free to get in touch with Charlene or sign up directly here.