Jul 14, 2022 01:39 PM Central
One Drop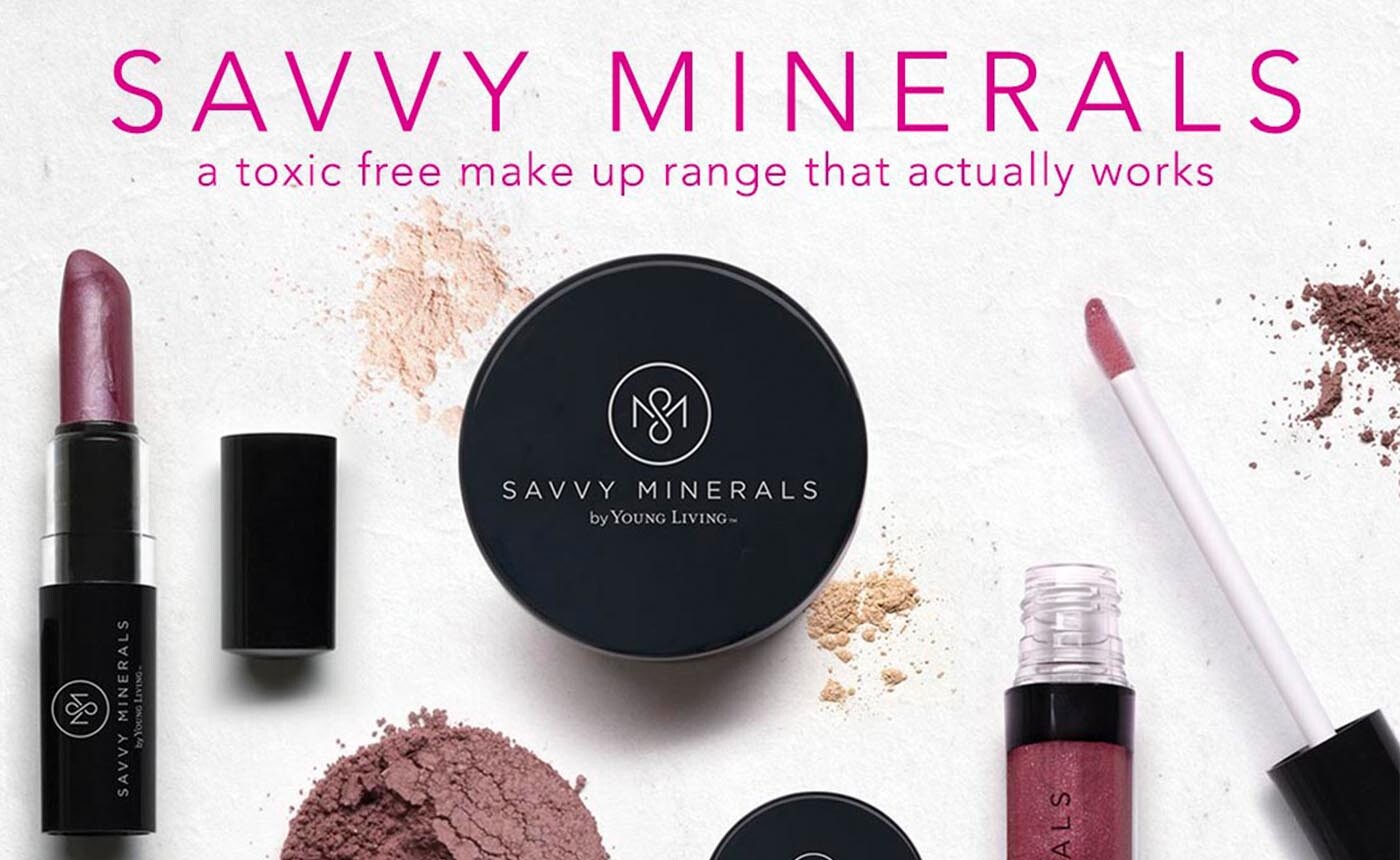 SAVVY MINERALS
---
This post is contributed by One Drop member – Kaye Ng.
WHOOOPPPEEE!!! Convention this year launched SO MANY NEW PRODUCTS, I almost doubled up and died on the spot when they announced them all! And the hype and excitement came with a 100% natural and toxic free make up range called SAVVY MINERALS. 😍
Needless to say I went back to the hotel that night, slept at 3am and ordered all the colours I wanted without even trying them. I have THAT much faith in YL and trust me, I wasn't disappointed at all.
So here is the low down on what SM is:
Savvy Minerals cosmetics are pigmented with naturally derived minerals that meet Young Living's superior ingredient standards and provide gorgeous, concentrated colors. Our mineral powders are free from bismuth and talc, which are inexpensive, low- quality, and potentially skin- damaging fillers used by other mineral makeup brands. This line uses mineral-based powders that are made of a finely ground mica base, resulting in a smooth, flawless application. [and] Like all Young Living products, Savvy Minerals was created with quality, purity, and safety as the ultimate goal.
Many people like to ask, "oh, so whats the difference from other mineral make up out there in the market like Bare Minerals?"
Well, WE ARE BETTER! mmmhmmm 😊 I personally have not seen a make up brand that has SO little ingredients in the list EVER. Most products only have 3 ingredients inside. The main ingredients are (but obviously not all they use):
Micas Minerals – These give it the colour.
Populus tremuloides bark extract – Gives it a super silky and fine feeling and works as a preservative.
Kaolin clay – This is GREAT to control oil so you dont need to worry abt clumping through the day.
So why is SM better? Because it is FREE FROM:
Talc
Bismuth
Mineral Oils
Parabens
Gluten
Nano Particles
Phthalates
Dyes
Petrochemicals
Synthetic Fragrance
Synthetic Colorants
and honestly this is our difference. Of course many people think, oh its got less stuff so its probably lousier. 🙄 Geez, the sterotypes. But, lets be honest here, its not going to be the BEST make up in the world that can cover tattoos (can you imagine what goes in those makeups?) and but in my opinion its a very gd daily makeup to use.
The coverage is great and the versatility is awesome. You can add them to creams to make it into a liquid foundation, add water to get it into a liquid liner, or blend two colours together to get what you want. On top of that, its build-able so you can go for a natural look or something completely over the top if you like.
The only con in my opinion is this, (but its the same with all mineral makeup) IT'S MESSY! 😱 Mineral makeup is messier because of all the powder flying all around. GAH! It kills the OCD in me who like my things nice and new and neat. But that being said, would I forgo the mess to know that at least for TODAY, I'm going chemical free and not putting toxins on my face? HELL YES.
I always tell people, its a journey. HEY, even smokers use oils. It's not that you have to be a health freak to start paying attention! Do I eat Macdos? 🍔 Yes i do, but have I reduced my intake? YUP! I sure have.
Do you know that most women put on 100s of toxins on our bodies before we even get to breakfast time?
Seriously. From your toothpaste to your skincare… so to be able to reduce 30 chemicals from just using a natural makeup range AND still get you looking awesome for the rest of the day is a win win. 💪🏻
Ok, enough preaching. Here is the current first launch of the range.
*image can be downloaded in the One Drop learning vault.
THERE IS MORE COMING SOON! A little birdie told me that Mascara will be available in August and December will launch a Holiday set. AM I EXCITED OR WHAT?!?! 😍
---
Should you be interested to purchase the Savvy Minerals range or any of the Young Living oils, please feel free to contact Kaye at kaye@onedrop.sg or sign up here.