Jul 7, 2022 02:14 PM Central
One Drop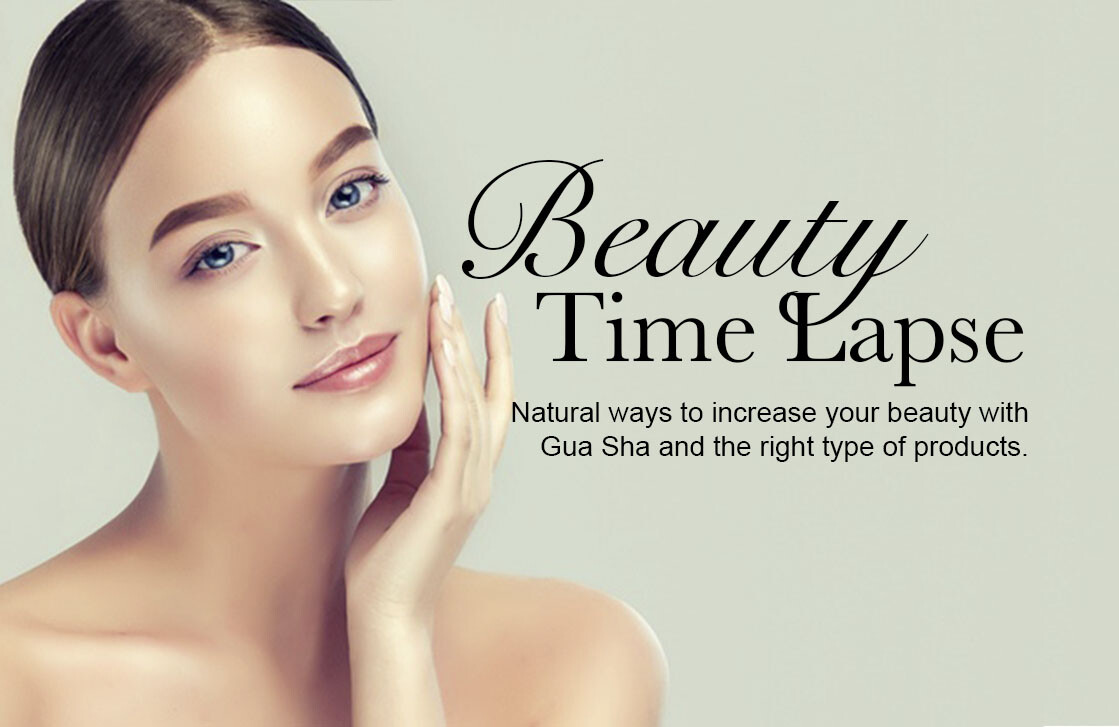 BEAUTY TIME LAPSE
---
This post is contributed by One Drop member – Ranna Seah.
About this Blog and Rose Quartz
I was inspired to put this blog together because of the rose quartz guasha and roller I got, and I am making plans to incorporate them into my beauty ritual. I was amazed to find out that rose quartz beauty rituals are not a new concept in the wellness world. It's said that Cleopatra bathed with chunks of rose quartz, harnessing its wonderfully healing and anti-aging benefits. The rose quartz is a powerful healing crystal that emits a soothing vibration, making it a powerful tool to relieve tension and promote physical healing, rejuvenating the skin.
And it is said that if you're prone to acne or are experiencing the onset of wrinkles, ancient legends suggest rolling a rose quartz stone over your face to reverse these negative effects on your skin. Stories have been told that Egyptian goddesses would gather tumbled rose quartz crystals by the Nile river, giving themselves a crystal facial to maintain their youthful complexions. Insist on massaging your face with your rose quartz beauty stone after your skincare regime may smooth out fine lines and reduce signs of aging.
About the Ancient Art of GuaSha
Here are some benefits of Gua Sha Facial:
Enhances absorption ability for skin care and makeup products
Detoxifies skin
Promotes a healthy and younger looking skin
Promotes blood circulation
Improve skin cells growth and renewal
Reduce double chin
Helps to tone the face, ironing out fine line and wrinkles
Release of stress
Removes dark circles/eye bags / puffy eyes
Uneven skin tone improved
GuaSha is an ancient Chinese healing technique that worked on the skin and indirectly on the governing pressure points to stimulate blood flow and 'qi' or meridian flow. It is a technique for anyone with vegetable oil and a guasha plate as it requires less precision than needle acupuncture. You do not need a therapist to guasha for you even though it is very therapeutic and relaxing to have someone assisting you.
Now that you have an idea on the benefits of rose quartz and guasha, here's a guide on how to use your rose quartz roller: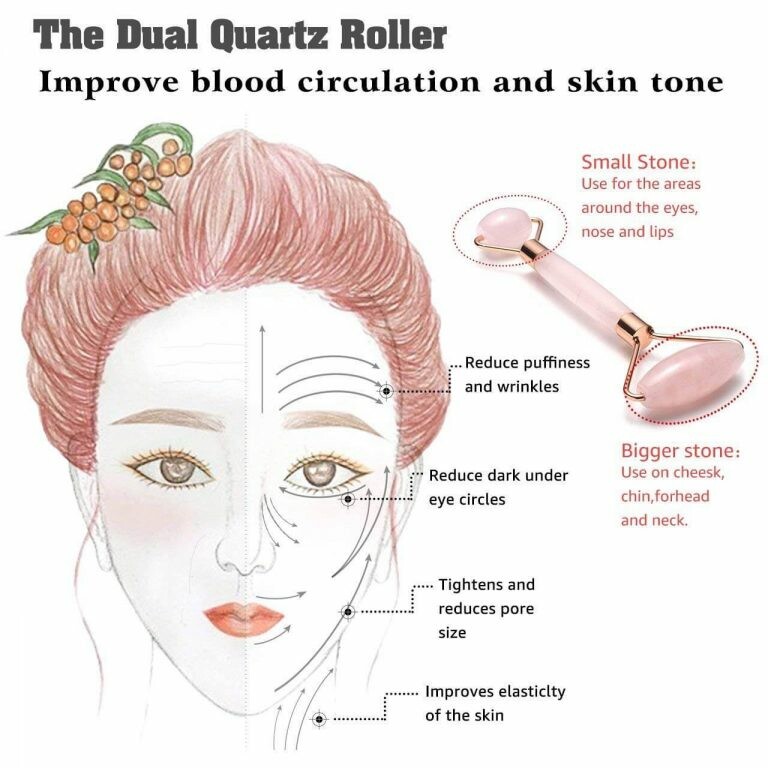 To make the guasha more fun, you can do a DIY Beauty Time Lapse Facial Oil with the following:

In a 10ml dropper bottle (I bought mine from Life Science Publishing Singapore)

Put the following –
10 drops Frankincense or Sacred Frankincense
10 drops Sandalwood
10 drops Geranium
Top it up with V6 (be careful not to go too full or once you put the top with the dropper in, the volume goes up and may overflow)
So, every time after you cleanse and tone your face, put a bit of your DIY Beauty Time Lapse Facial Oil, pat them on your face and start your rolling~
Note: Please feel free to replace Geranium with other flower oils of your choice such as Patchouli, Lavender, Manuka, or Blue Tansy (if you are up for the challenge)
Supplement Your Skin: Young Living Super C
Young Living SuperC not only delivers powerful antioxidant but the very fact that it is a source of vitamin C already called for its importance.
The role of vitamin C in the production of collagen is to interact with amino acids within collagen cells. It adds hydrogen and oxygen to those amino acids, so that they may do their part in collagen production. If you don't get the proper amount of vitamin C, collagen production will slow. A decline in collagen production will not only make skin more susceptible to wrinkles, but it might also make it more susceptible to bruising.
Collagen keeps our skin firm and resilient, protecting it from wrinkling. And we need our vitamin C to make sure they are producing well!
Toxic Skincare Ingredients to Avoid
And finally, you have to know what are you putting on your skin and what you should set a red flag on. I've had friends who put 100% pure essential oils in their moisturiser with ingredients from the list below. How do you think that works? It's a battle of good vs evil! You shouldn't even put those things on your face! Let alone guasha them deeper into your system. So here's a very surface list of what to avoid (they keep renaming those things so we have to stay updated as well):
Parabens – can mimic estrogen in the body disrupting our delicate hormonal balance. They've been linked to breast cancer, and since they act as a hormone disruptor they can lead to reproductive and fertility issues.

Most Commonly Found In: face cleanser, body wash, body lotion, foundation, shampoo
Sodium Lauryl Sulfate (SLS) and/or Sodium Laureth Sulfate (SLES) are known to cause skin irritation and trigger different allergies.

Most Commonly Found In: shampoo, body wash, bubble bath
Phthalate – group of chemicals used to soften and increase the flexibility of plastics in cosmetics. This helps products stick to our skin. Serious endocrine disruptors and can even cause birth defects.

Most Commonly Found In: deodorant, lotion, fragrance & hair spray
BHT – these are synthetic antioxidants that are used to extend shelf life and are likely carcinogens and hormone disruptors that may cause liver damage.

Most Commonly Found In: lipsticks, moisturizers, diaper creams, and other cosmetics
Lead – heavy metal and is a neurotoxin. Can cause behavioral and learning problem.

Most Commonly Found In: lipstick, lip gloss
Retinyl palmitate and Retinol – it may damage DNA and speed the growth of skin tumors when used on your skin. Formaldehyde – used to preserve dead animals. A known carcinogen that is also linked to asthma, neurotoxicity, and developmental toxicity.

Most Commonly Found In: moisturiser, anti-aging skincare
I am so glad I've switched my skincare to Young Living's ART series and I've also got my rose quartz roller and guasha board. A good skincare regime is important too. Do also take note to take care of your scalp too. You can check out Elaine's blog here.
And pairing the beauty tools with the power of essential oils certainly put the icing on the cake~
---
If you like my articles and would like to purchase the Young Living oils or have further clarifications, please drop me a message here or email me at fabulana@gmail.com. If you are ready to sign up as member to purchase, you can click here. I would love to support you in using the oils for yourself and your loved ones.