Jul 7, 2022 02:52 PM Central
One Drop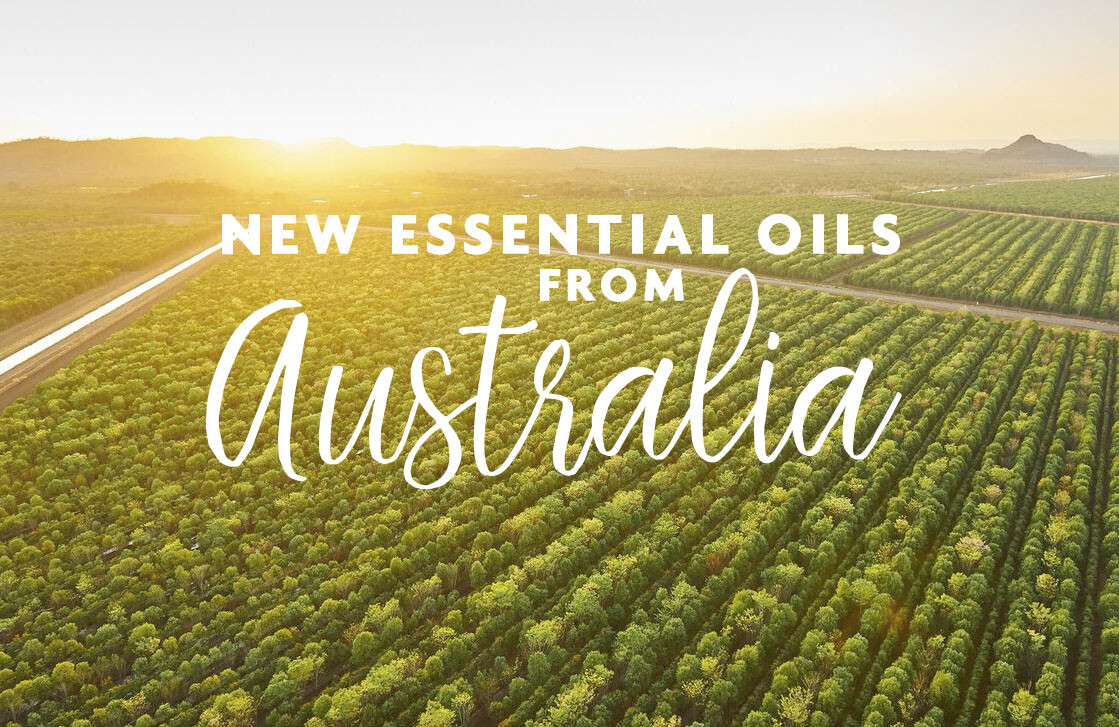 NEW OILS FROM DOWN UNDER
---
This post is contributed by One Drop member – Ranna Seah.
Young Living had been busy in Australia. So it is time to flash some highlights on some of our newest oils from Down Under!
Australian Ericifolia (single oil)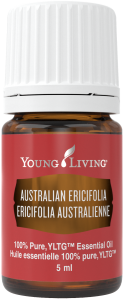 Was launched on 6th April 2019 during LYPR.
Facts from Young Living's Chief Science Officer Dr. Michael Buch

This oil, also knownas Rosalina or Lavender Tea Tree, is from another unique tree native to south-eastern Australia and Tasmania. The ancient people of this region used the plant in medicines and they also used the flowers to make a tea with a calming aroma. Our oil is steam distilled from the Melaleuca ericifolia tree leaves. A local name for this tree is the swamp paperback, because it tends to grow in very wet areas and the bark resembles paper. The essential oil contains linalool, 1,8 cineole (eucalyptol), alpha pinene, gamma terpinene, and aromadendrene to name a few. This unique collection of constituents provides an oil with properties similar to Tea Tree combined with Lavender. Australian Ericifolia oil has a lemon-like, somewhat floral fragrance that is (I think) fresher than Tea Tree oil. This oil tends to be calming (like lavender), and it also has the respiratory and skin benefits of Tea Tree and Eucalyptus globulus oils, with a distinctly different aroma. This oil blends nicely with lemon, lavender, and other essential oils that are somewhat "herbaceous". It's another unique single to keep in your arsenal!
Calms everyday skin irritations
Combine with Lavender and Rosemary to keep your hair looking healthy
Great aromatic companion to enjoy outdoor activities
Combine with eucalyptus for a soothing and revitalizing experience
Diffuse for a refreshing environment
Catch the promo video here.
Australian Kuranya (blend)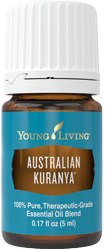 The term "Kuranya", the Aboriginal word for "Rainbow", perfectly represents this Australia-sourced essential oil blend – a synergy of oils that creates something more beautiful than the sum of its parts. From the luscious, green Tasmanian islands and other vast northern deserts, the oils in the Australian Kuranya™ blend features a pleasing, earthy aroma with skin-loving benefits that can help cleanse and enhance your natural radiance. It contains Lemon Myrtle, Kunzea, Blue Cypress, Sandalwood, Fennel, Australian Ericifolia, Eucalyptus Radiata, and Tea Tree essential oils.
Australian Kuranya is the first product to carry the D. Gary Young Research Institute seal on its label. Formerly Young Living's Research and Development team, the D. Gary Young Research Institute adopted its new name to honor Gary's memory and legacy. Many of the highly trained scientists in the Research Institute worked side-by-side with Gary in the lab and have absorbed his approach, wisdom, and intentions when it comes to developing new products for Young Living. This seal is an assurance that Gary's tradition of quality and innovation has been upheld through the development and production of every new Young Living product.
Helps reduce the appearance of blemishes
Conditions and moisturizes skin
Promotes healthy, glowing skin
Includes the naturally occurring constituents geranial, alpha-pinene, eucalyptol, and alpha- and beta-santalol
Promotes a stimulating and rejuvenating atmosphere
Has air-purifying properties
Provides an uplifting and grounding aroma
Kunzea (single oil)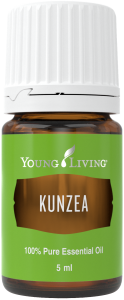 (launched last year during APAC on 12 March 2018)
Facts from Young Living's Chief Science Officer Dr. Michael Buch
A farmer in Tazmania where Kunzea grows wild, noticed that his fences wasn't rusting when the fence was strung through the kunzea bushes. And fences are always rusting severely everywhere else. And that's a strong indication that kunzea has a lot of antioxidant in it. Cos rust is just natural oxidation. That made him looked at kunzea and began to extract the oil.
Actually, the native aboriginals, about a few thousand years before the farmer already noticed, that when they slept under the kunzea bush, they don't get any insect bites. That's why the local name for Kunzea right now is 'Tick bush' in Tazmania.
One more thing the native aboriginals noticed is that when they rub kunzea on their skin, it really helped with sore muscles
It's wonderful for sore muscles and for skin – it really helps with the appearance of blemishes.
What made the Kunzea so special?
It is very high in many compounds that we see in many oils. For example, it is high in Alpha-pinene that is found in Pine oil. It has 1,8 Cineole (Eucalyptol) which is found in eucalyptus oilIt also has a compound called Berita Flora that is also found in Peppermint and Sacred Frankincense. It also contains Bicyclogermacrane that is found in both Oregano and Hyssop.
It is also very high in alpha terpineol which is a fragrance very similar to lilac.
So, imagine a pure essential oil that contains the key components of Pine, Eucalyptus, Peppermint, Sacred Frankincense, Oregano and Hyssop, all with a hint of Lilac. Kunzea is one of nature's miracle. It's almost as if this plant knows how to blend its own oils. It's Dr Michael's favorite oil now.
Helps soothe fatigued muscles
Reduces the appearance of blemishes
Purifies the air from unwanted odors
For the full video sharing on Kunzea by Dr Michael Buch, please here.
Manuka (single oil)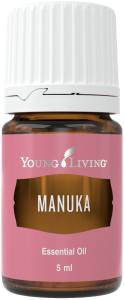 I wanted to skip this oil since it had been released a couple of years ago but haiz…one does not talk about Australian oils without talking about Manuka! I was pleasantly surprised when my husband asked me what did I put on that's smelling so nice? Now…you have to understand my thrill because he is sensitive to scent and this is like the first and only oil he said NICE!
With a warm, gentle fragrance and numerous skin care benefits, Manuka essential oil is the perfect addition to your daily wellness and beauty regimen. (I will add it to my pure honey to get Manuka honey!) Add it to your favorite skin care products to support the appearance of healthy-looking skin and reduce the appearance of blemishes. (I am fine with applying it neat on my face as the oil is thick like Myrrh)
You can also enjoy its sweet aroma by diffusing it, adding it to household cleaners, and massaging it into tired feet. Manuka includes the naturally occurring constituents leptospermone, copaene, and isoleptopsermone.
Has a warm, calming aroma
Is cleansing and soothing when applied topically
Reduces the appearance of blemishes and supports the appearance of heathy-looking skin
Can be applied to feet or toenails to keep them looking healthy
Hope you've enjoyed this article and our new oils.
---
If you like my articles and would like to purchase the Young Living oils or have further clarifications, please drop me a message here or email me at fabulana@gmail.com. If you are ready to sign up as member to purchase, you can click here. I would love to support you in using the oils for yourself and your loved ones.