Jul 10, 2022 10:39 AM Central
One Drop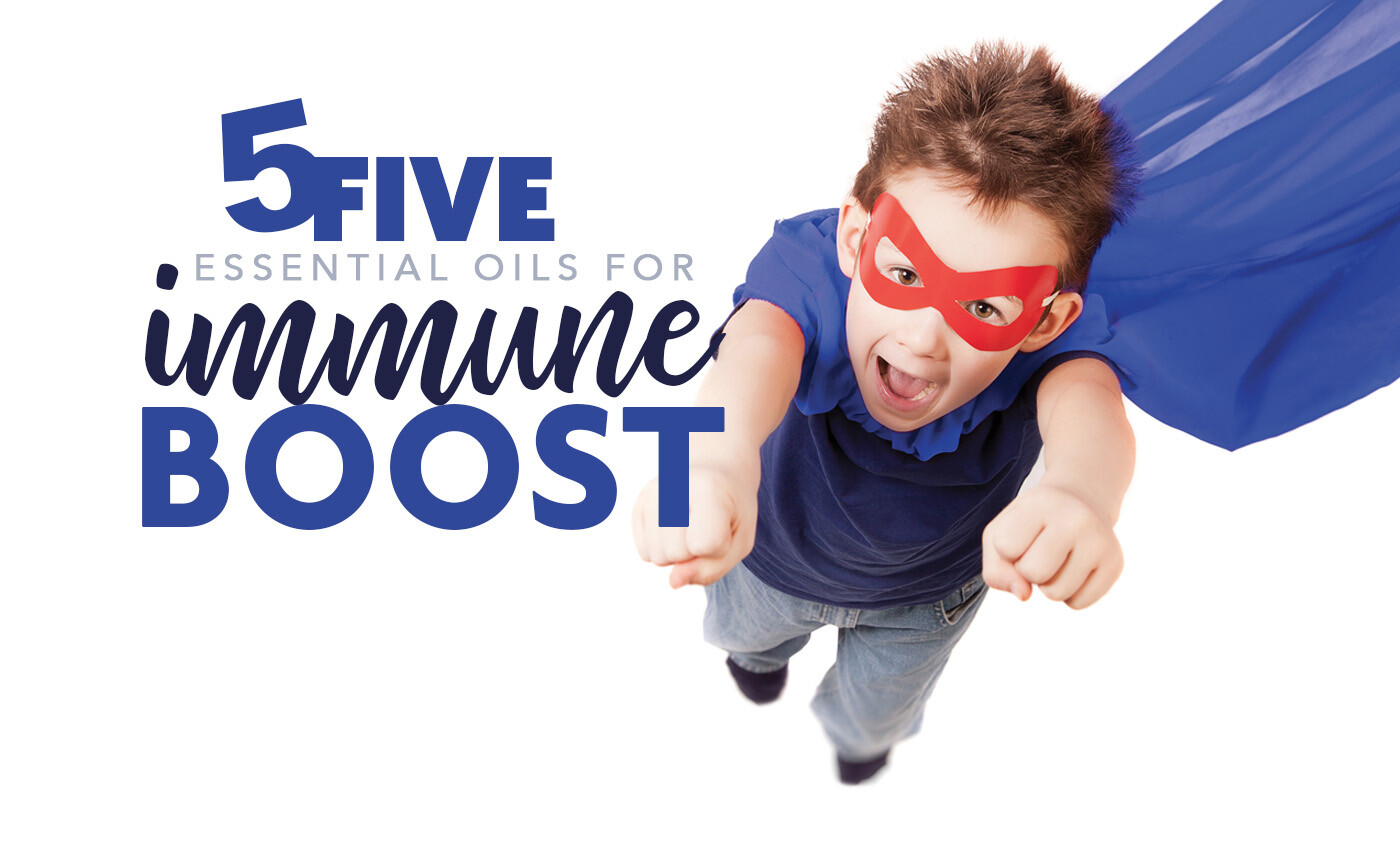 5 OILS FOR AN IMMUNE BOOST
---
This post is contributed by One Drop member – Kaye Ng.
Nothing is more disruptive to a kids life and schedule as when they fall sick. In fact, nothing is more disruptive to a MOTHER'S life when their kid falls sick. School, work, play, rest even meal times gets affected.
When my old kid was 6 months old, my household was dealing with a crazy bug. It went round and round and round my household for three months – me, my husband, the kiddos, the helper and then the process repeated all over again. That's when I had enough; taking medicine for three months showed me that much of it was symptomatic relief. We were not living above the wellness line and thus, we kept falling ill. Thats when I started using essential oils. My first oil was Thieves, I diffused it all around my house and that was when the traveling bug stopped and we all got well!
Some essential oils work to help stimulate the production of the white cells that specifically fight infection, while others enhance cell regeneration that is an essential part of healing. We can also for rest and sleep to help accelerate healing and wellness.
Here are 5 of my favorite go to oils to help boost immunity when the going gets tough.
1. OREGANO
Oil of oregano is made of the leaves as well as flowers of the wild oregano plant discovered expanding naturally within the distant mountainous parts of the Mediterranean where there is no pollution. It is just a member of the mint family. The flowers and leaves are gathered once the oil content of the plant is in its highest. It features a history which extends back to the ancient Greeks, whose name for it translates into "joy of the mountain". They used it to dealing with an infection associated illnesses and also diseases.
Supports Immune System
Supports Respiratory System
Supports Digestive System
Supports Muscular System
2. MOUNTAIN SAVORY

Mountain savory is also called Winter savory and White thyme. This herb is a perennial shrub that belongs to the mint family. It is inherent to Mediterranean and is widely distributed in Turkey, Southern Europe and Russia. Mountain savory essential oil is extracted with the process of steam distillation of whole herb. The color of the oil ranges from pale yellow to colorless possessing the sharp, peppery and slightly sweet aroma.
This oil acts as a great tonic for the body. It assists in the functions of nervous, immune and circulatory systems. It strengthens immunity and boost energy in those having lack of energy as well as motivation.
Supports Immune System
Supports Nervous System
Increases Energy
High Antioxidant Properties
3. THIEVES
Thieves is an essential oil blend and one of the best-selling products available from Young Living.
Its blend was inspired by the legend of four 15th-century French thieves who formulated and wore a special aromatic combination of clove, rosemary, and other botanicals that they believed provided protection while they were robbing the dead and the dying. French authorities recognized that there was such value in this mixture that upon the thieves' capture, they received a more merciful punishment on condition that they divulge the ingredients in their secret formula.
Supports Immune System
Supports Respiratory System
Purifies Air
Supports Circulatory System
4. IMMUPOWER
ImmuPower – as its name suggest, it is a powerful blend of immune supporting essential oils. It is a blend made up of Hyssop, Mountain Savory, Cistus, Camphor, Frankincense, Oregano, Clove, Cumin and Dorado azul. The oils work together to protect our body, support our defense mechanism & restore balanced communication amongst our cells.
Supports Immune System
Supports Respiratory System
Oxygenates Pineal and Pitutary Glands
High in antioxidant Support
5. CUMIN
The essential oil of cumin is extracted from its dried and crushed seeds through steam distillation. Cumin is a popular spice all over the world, but nearly all the medicinal properties of cumin come from its essential oils, which, in its pure form, is far more effective and beneficial than
cumin seeds
. Cumin essential oil is mainly composed of Cuminic Acid, Cymene, Dipentene, Limonene,
Phellandrene
, and Pinene. It has astonishing medicinal properties and health benefits.
Supports Immune System
Supports Digestive System
Aids in Detoxification
Tones System Function
APPLICATION
Topical: Apply 1-2 drops under the feet 3-6 times a day.
Diffusion: Diffuse 5-8 drops in an ultrasonic diffuser.
So the next time, you need help with the immune system, try any one of these oils or all 5 if you need!
---
If you are interested in trying out the Young Living oils, or would like to find out more do drop me an email at kaye@onedrop.sg or sign up here to buy the products.