Jul 11, 2022 01:51 PM Central
One Drop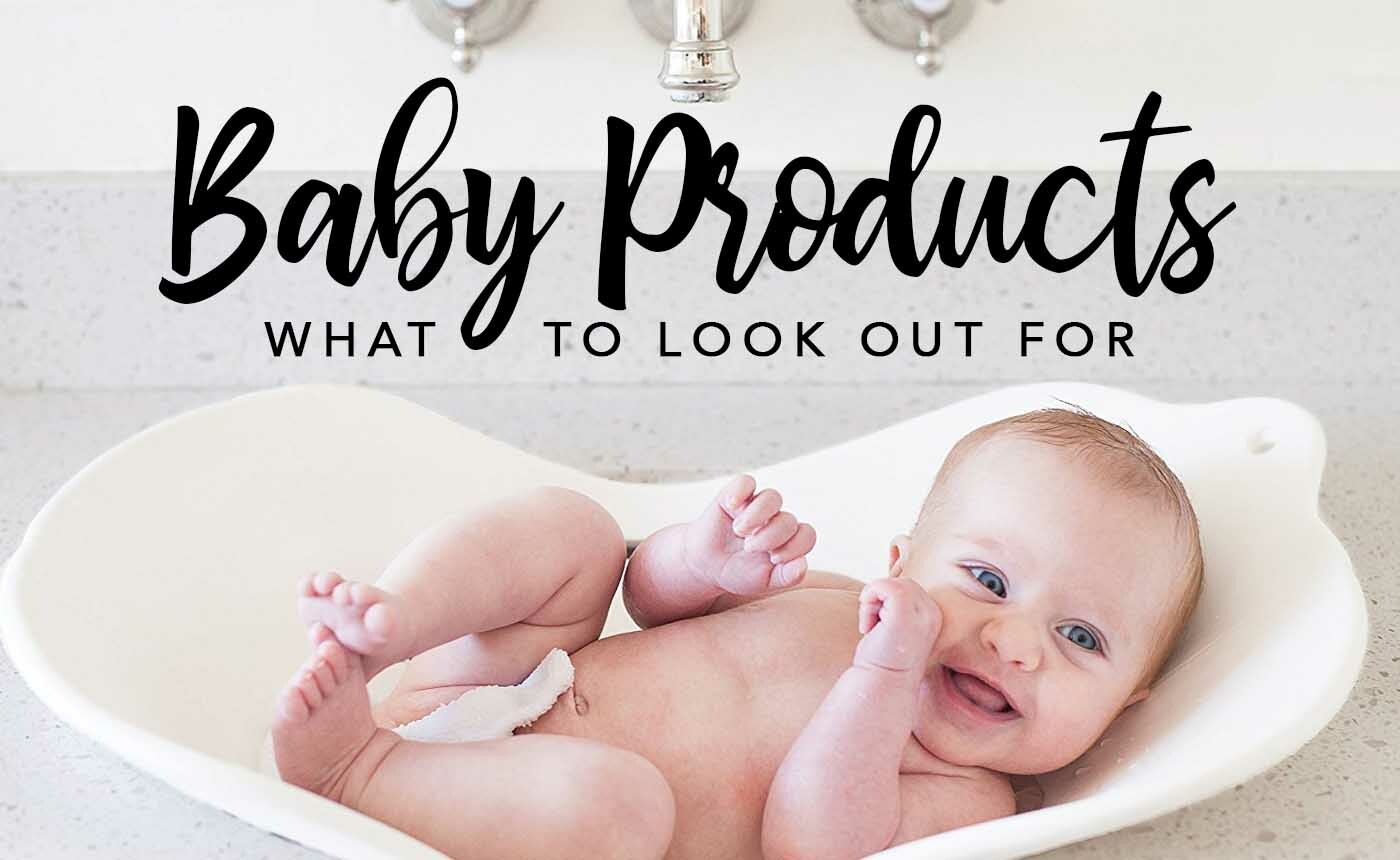 BABY PRODUCTS
---
This post is contributed by One Drop member – Ranna Seah.
In 2004, a study spearheaded by the Environmental Working Group (EWG) in collaboration with Commonweal, researchers at two major laboratories found an average of 200 industrial chemicals and pollutants in umbilical cord blood from 10 babies born in August and September of 2004 in U.S. hospitals. Tests revealed a total of 287 chemicals in the group. The umbilical cord blood of these 10 children, collected by Red Cross after the cord was cut, harboured pesticides, consumer product ingredients, and wastes from burning coal, gasoline, and garbage.
So…what did this study proved? I don't know about you, but for me, I really feel like flipping the table…jumping on top of a mountain, hammering my bhest and shouting out to everyone…."The environment we are in…the products we use…the air freshener, perfumes… laundry soap et etc…all plays a part!!!"
Toxic accumulation started way way way…earlier than we realise! YET somehow, mothers always get the blame for…on a smaller scale, baby acne…to a larger scale, birth defect…
We get questioned…was it something you ate when you were pregnant? Did you sew on the bed when you were pregnant…whatever it is, mothers always get the blame! And we already have so much coping to do! Leaky boobs and post-delivery pains. Physically and emotionally we are already facing so much changes! And now we have to get all these accusations and blames! It's no wonder that postnatal blue hit so many of us in various scale!!!
And if i had known earlier about this, I would have hopped on the oily wagon with Young Living much much earlier on! And do the ditch and switch asap!
Now…let us take a look at those super duper cute packaged for baby products…
One of the moment that shocked me during my training as a infant massage instructor was that baby oil is actually mineral oil! and Mineral oil is made from petroleum! It's really omg! omg! omg!!!
I did not believe my instructor and I really went in to the nearest supermarket I can find, grab hold of a J&J Baby oil just so I can read the label and…tadah!!!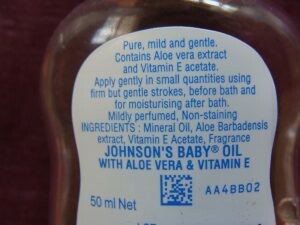 What have we been putting on our babies??????? I must say J&J has marketed themselves very well. So well that we are happily putting petroleum stuffs on our babies and INHALING them deeply off our babies for decade! Thinking its good for them… OMG!!!!
NOT ONLY THAT… do you see the word fragrance?!?! That is J&J's way of adding anything they want into the product and not having to declare it. It could be vials of synthetic perfumes that is going onto tthe baby's skin!
Lesson deeply learnt…from now onwards, you and I, lets make a pact to never ever assume that anything with a cute baby logo or icon on the packaging means it is good for the baby, ok? Let us promise to read the labels diligently and not just trust blindly. Let us equip ourselves with the basic knowledge and know what is good for us and what we should avoid.
So I present to you a piece of very exciting news…well, in case you don't know about the Seedlings range, Young Living launched a special range dedicated to babies during convention in 2017.
Here's why you should be excited about Seedlings:
Products are formulated to be naturally safe, gentle and pure.
They are free from harsh chemicals.
They are infused with Young Living calming blend made of Ylang-ylang, lavender, bergamot, coriander and geranium. (and you know we have the best essential oils ever!)
Formulated without alcohol, parabens, sulfates, lanolin, chlorine, mineral oil, phthalates, petrochemicals, synthetic fragrances, synthetic preservatives or synthetic dyes.
Dermatologist tested and hypoallergenic.
Formulated with plant-based, naturally derived ingredients.
This is definitely something I will feel smug about to give to parents with newborns as it is also a great opportunity to share with them the awareness of reading product labels.
Do refer to the blog entry here for details about the details of Seedlings range here
I can't wait to start an infant massage class with mommies using the Seedlings baby oil! The calming blend is SO NICE!
One of my favourite question to the mommies in my group is this question… "Will you put the moisturizer you are using on your baby?"
To my surprise…All of them said no.
"Why not?," I prompted. ,"Because subconsciously you are aware that there is something inside that is harsher and not good for the baby. So why are you putting them on yourself???"
It was an enlightening moment…I will like to end this blog with this message to all mommies and daddies that you deserve as much care and attention and organic stuffs just as much as your baby. We all deserve the best~
---
If you like my articles and would like to purchase the Young Living oils or have further clarifications, please drop me a message here or email me at fabulana@gmail.com. If you are ready to sign up as member to purchase, you can click here. I would love to support you in using the oils for yourself and your loved ones.