Jul 14, 2022 11:06 AM Central
One Drop
Have Yourself a Very Ningxia Christmas
---
This post is contributed by One Drop Founder – Kai Tan
Are you planning for a Christmas party or an intimate gathering of close friends?

This collection of Ningxia shots and drinks recipes from Young Living Diamonds in USA will prove to be a hit with your guests for sure!
The Ningxia range includes the all-time favourite Ningxia Red, the mind-boosting Ningxia Nitro and the refreshingly light Ningxia Zyng.
NingXia Red

This a delicious superfruit beverage that combines whole NingXia wolfberry puree, a superfruit blend of blueberry, aronia, cherry, pomegrate, tart cherry, and plum juices; natural stevia extract; grape seed extract; pure vanilla extract; Orange, Yuzu, Lemon, and Tangerine essential oils. It's a powerhouse nutrient infusion that everyone can enjoy. Made with exotic fruit extracts and the whole fruit of Young Living's exclusive NingXia wolfberries, NingXia Red can help prevent against oxidative stress, supports eye health, and provide energy throughout the day
Ningxia Nitro

NingXia Nitro™ combines 100% pure, therapeutic-grade essential oils with naturally powerful ingredients to lift mental clarity and focus while also providing a surge of energy when needed. It is a go-to for mental fitness, cognitive alertness, and physical acuity
Ningxia Zyng

A hydrating splash of essential oil-infused goodness, NingXia Zyng™ uses the same whole-fruit wolfberry puree found in our popular superfruit supplement, NingXia Red®. Sparkling water, pear and blackberry juices are added with a hint of Lime and Black Pepper essential oils for a dynamic, unique taste.
All recipes posted here use the Vitality range of the Young Living oils from USA.
What is the Vitality range? This is a selected range from Young Living's offering of essential oils that was repackaged specifically endorse the French aromatherapy's wisdom in using essential oils for direct ingestion and adding to food. You may purchase these from Young Living USA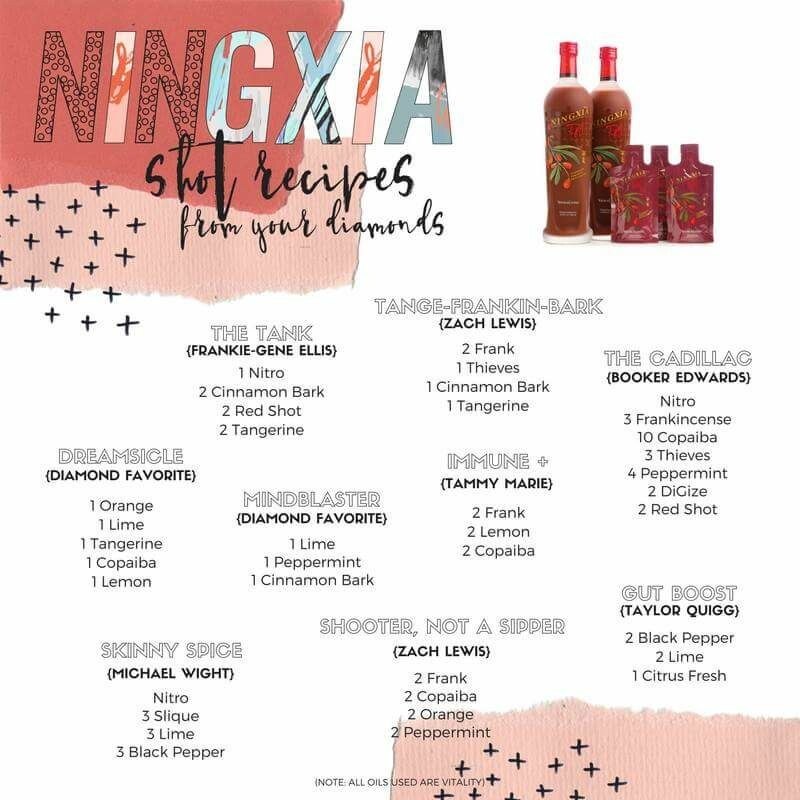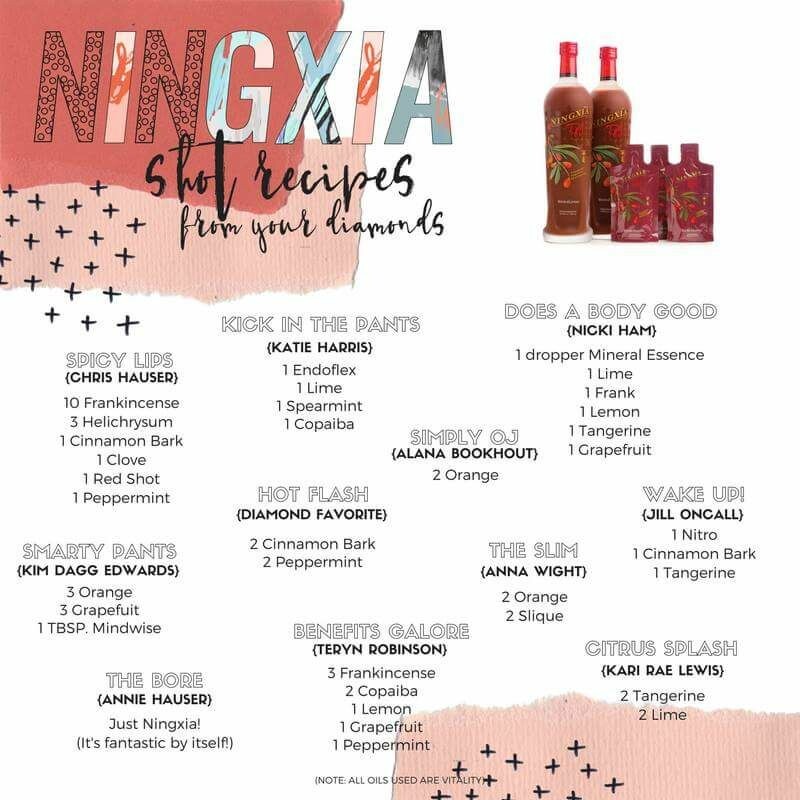 Save these tasty & healthy recipes for sure!
---
Kai Tan is one of the 4 original founders of One Drop – a Singapore grown YL team that is fast growing around the world with more than 10,000 members. She is a certified health coach with Institute of Integrative Health (NYC). Follow her on her blog, email her at kai@onedrop.sg or start your young living journey with her here.