Jul 14, 2022 11:35 AM Central
One Drop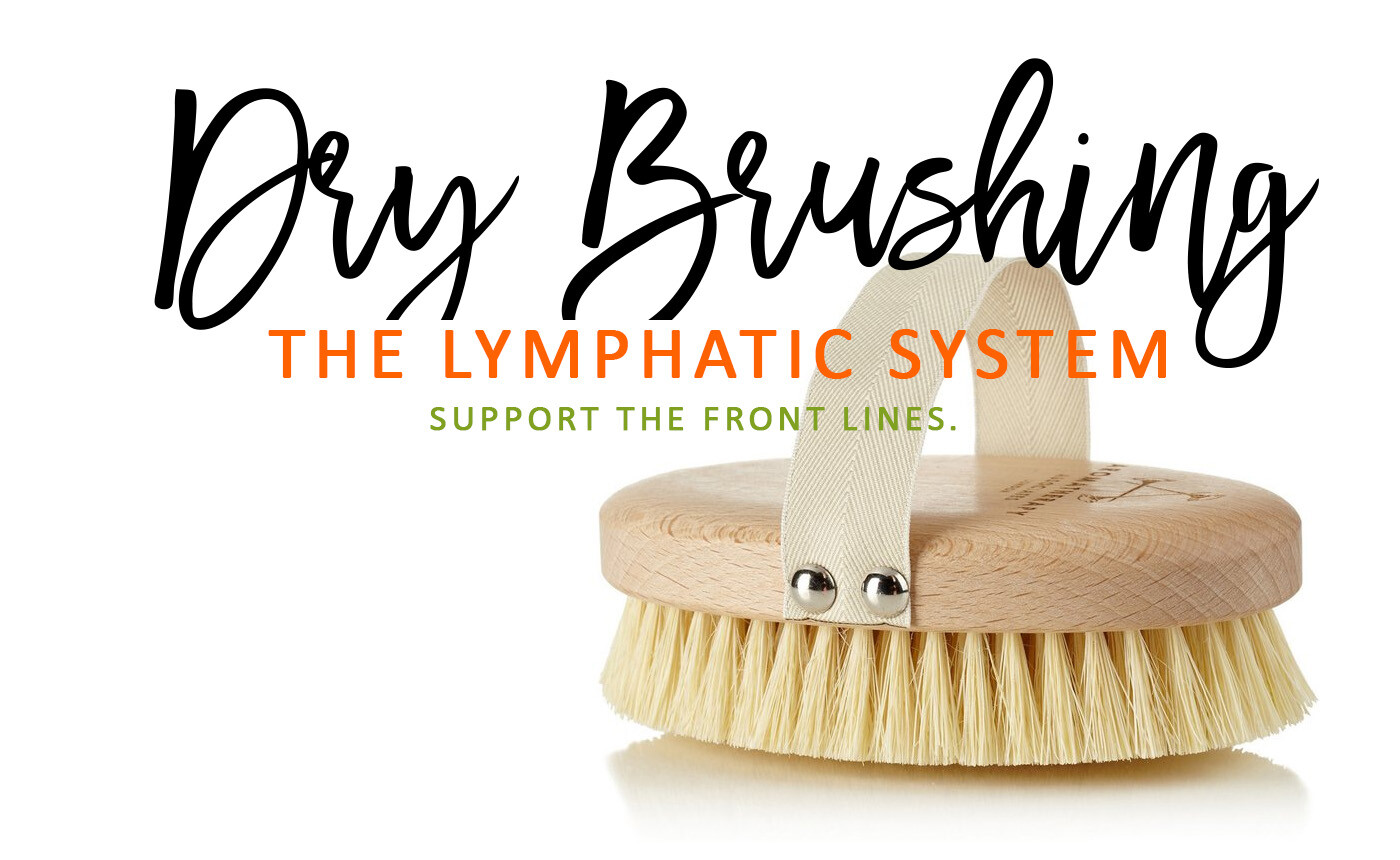 SUPPORT YOUR FRONT LINE – LYMPHATIC SYSTEM
---
This post is contributed by One Drop member – Ranna Seah.
The lymphatic system is part of the circulatory system and a vital part of your immune system! The more famous organs of the lymphatic system are your: thymus, spleen, tonsils and your appendix.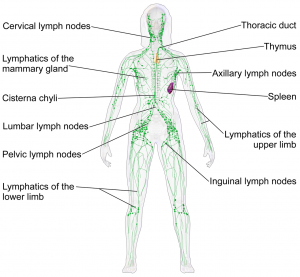 Wow…did you notice that these are the organs that are usually removed…appendix…tonsils..thymus. And that's because they are our body's first line of defence internally. (in my layman understanding,..not a doctor :P)
I mentioned in one of my previous blog entry about sleep that I slept soooo much better after taking Grapefruit Vitality. Even my Chinese sinseh said my pulse reading was so much better. So I looked up on Grapefruit in our Essential Oil Pocket Reference and it stated that Grapefruit…grasp! Was a cross between orange and pomelo!!! When it was discovered, it was called the "forbidden fruit". My oh my!!! The Romeo and Juliet of the Citrus fruits…scandalous~~~….I digressed…so sorry…back to topic…
Grapefruit (forbidden fruit…tehehehe…ahem….) was rich in limone and its detoxifying, diuretic, fat-dissolving and cleansing for the lymphatic and vascular system!
Wow…no wonder I felt so much better after that. My tummy also went down quite a bit…not bad for someone not hot about exercising. 😀
So it is very important to me to take care of my lymphatic system. I wanna stay young and beautiful~ plus I did some googling and I saw some sharing by Kai Tan and Frances Fuller about this technique called Dry Brushing.
Dry Brushing is a way to stimulate your lymphatic system and also helps eliminate toxins that are trapped or clogged your skin pores. It was recommended by the Finnish doctor – Dr. Paavo Airola for his patients 30 years ago. The Russians, Turks and Scandinavians have used this treatment for centuries.
Benefits of Dry Brushing included:
Removes cellulite
Cleanses the lymphatic system
Removes dead skin layers
Strengthens the immune system
Stimulates the hormone and oil-producing glands
Tightens the skin preventing premature aging
Tones the muscles
Stimulates circulation
Improves the function of the nervous system
Helps digestion
To get started, follow the simple steps below:
Purchase a natural (not synthetic) bristle brush with a long handle so it's easier to reach all areas of your body. (I got my brush from Taobao, but locally you can check out BodyShop, Tokyu Hands or Muji too)
Get naked and stand in a bathtub or tiled surface to catch the falling skin. (It's a bit gross, I know.)
Begin brushing by starting at your feet and moving in long sweeping motions toward your heart. Always brush toward your heart. *Refer attached image for drybrush direction.
Brush several times in each area, overlapping as you go.
Take care as you brush over more sensitive areas, like breasts. Your skin will become less sensitive the more you drybrush.
Once you've brushed your entire body, jump in the shower. (I like to alternate between the hottest water temperature I can tolerate and the coldest. This helps to stimulate blood circulation, bringing more blood to the top layers of the skin.)
After getting out of the shower, pat dry skin and apply *Cel-Lite Magic Massage Oil all over.
Try this for 30 days and see the results for yourself!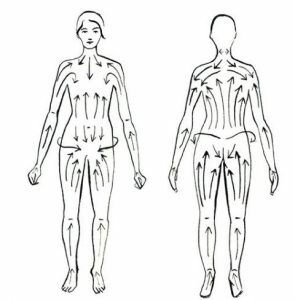 Continue to dry brush your entire body every day. Twice a day is recommended for best results. Remember to clean your brush with soap and water once a week. Leave to dry in a clean, sunny spot to avoid any mildew accumulation on your brush.
Drybrush in the morning for a fresher day if you have time in the morning.
Why I chose Cel-Lite Magic Massage Oil after dry brushing?
Cel-Lite Magic™ Massage Oil tones and nourishes the skin with pure vegetable oils, vitamin E, and authentic essential oils. Grapefruit oil improves the appearance of skin texture, while Juniper oil helps cleanse.
But if you will like to DIY your own lymphatic support oil, here are the list of recommended oils you can use to mix and match with V6 to do your own blend:
Myrtle
Grapefruit
Lemongrass
Tangerine
Orange
Rosemary
Cypress
Juniper
Hyssop
Myrrh
DiGize
Aroma Life
En-R-Gee
Citrus Fresh
Ledum
So what I will do is…If Young Living ever sold out of Cel-lite Magic Oil, I will do the following:
Take a 100ml bottle
10 drops Cypress
10 drops Grapefruit
5 drops Juniper
Top up the bottle with V6 and viola~
Supplements such as Digest & Cleanse, Longevity, Omegagize, MultiGreen (US only) and Master Formula are great for supporting your body systems on a regular basis too. Do look them up when you are planning your next ER order.
Have fun and take care of your 'front line'!
---
If you like my articles and would like to purchase the Young Living oils or have further clarifications, please drop me a message here or email me at fabulana@gmail.com. If you are ready to sign up as member to purchase, you can click here. I would love to support you in using the oils for yourself and your loved ones.