Jul 15, 2022 10:41 AM Central
One Drop
YOUNG LIVING INDONESIA OPENING
---
This post is contributed by One Drop founder – Kai Tan

This day will mark a sweet sweet beginning for the Grand Opening of the Young Living Indonesia office. It has certainly been the dream and wish of many from as long as 3 years ago, to have the essential oils become part of families all over Indonesia.
As a a culture that richly adores traditional spices and herbs, essential oils with their uplifting and nourishing properties can only be easily welcomed into homes and infused into all aspects of daily life in Indonesia.
(Photo courtesy of Kitty Chen)
And oh are we proud to have more than a thousand One Drop Indonesian members! This number is rapidly growing under the passionate and heart-centered leadership of some of our best leaders. A day before the grand opening, One Droppers from all around Indonesia gathered for an evening of gorgeous food, fellowship and appreciation of each person's amazing contribution to the growth of this market.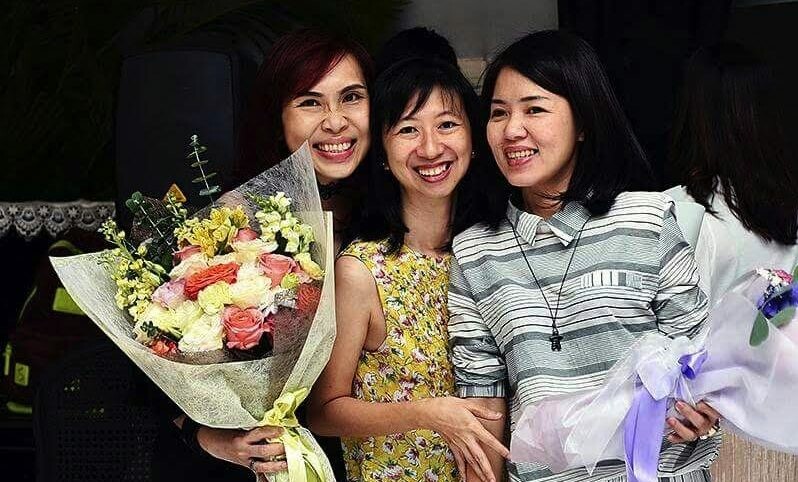 From left to right: Kitty Chen, Deny Sentosa and Norce Putri (Photo courtesy of Kitty Chen)
We took the opportunity to particularly acknowledge these 3 ladies – Deny Sentosa (our no-nonsense Dr and Platinum leader), Norce Putri (our inspiring and driven Gold leader); and Kitty Chen (our God-centred and super joyous Gold leader). Their persevering attitude to serve, to love and to rise above all odds has been nothing short of miraculous. It was an opportunity to celebrate the anointing of leadership upon these wonderful ladies that many may not understand can be a lonely journey. I have watched them (and also many other amazing One Drop leaders) humble themselves to work unacknowledged, sought to stick to principles and values and not take short cuts; and just love and love on their teams even when unappreciated. And I am truly humbled we have the privilege to become friends, to work alongside; and to cast our vision of serving and empowering others to be stewards of their own wellness.
Indonesia – having now become a registered office, means you may easily share nature's best kept secrets (essential oils of course!) with friends and family based in the country. Sharing doesn't get easier as Indonesia offers a super no-frill membership at only 100,000 Rps (approximately SGD10). The classic Premium Starter Kit which is an absolute steal for 10+2 oils (Stressaway + Aromaease) is definitely available too. These allow someone to get the product at member prices and begin to enjoy the benefits of the oils in every home around the world. Exactly as Gary Young has envisioned.
The Young Living Indonesia address is at:
PT. Young Living Indonesia
Gedung Agro Plaza Lantai Dasar
Jalan H.R. Rasuna Said Kavling X-2, No.1
Telephone: 021-80825999 (Hunting)
View the Indonesia price list here.
If you are looking to register as a member, look up a One Drop leader here or member as your referring Enroller and Sponsor to be supported by the One Drop Team!